FRISCO, Texas –These are the two biggest keys for each team heading into Week 11. 
I think that whichever of these two rivals hits these goals on Sunday night will ultimately find a way to win: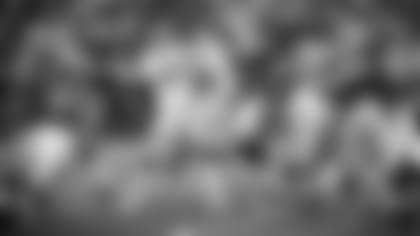 Dallas Cowboys Win If:
The Philadelphia Eagles have one of the best defenses in football as well as one of the best defensive coordinators in the league in Jim Schwartz. They physically pound opponents with a downhill style. Schwartz likes to play in your face and is never one to let up on the pressure he works to create. Whether it's run or pass, Schwartz is attacking your scheme and personnel. Early in his career, Schwartz cut his teeth in that Bill Belichick system where you find your weakness and take advantage of it. 
Where the Cowboys might have a bit of an advantage is with their play caller. When Schwartz was head coach of the Detroit Lions, Scott Linehan was his offensive coordinator. Linehan had some nice campaigns working for Schwartz while directing his offense with Matthew Stafford and Calvin Johnson. If the Cowboys are going to win this game, it will likely come down to Linehan's ability to figure out a way to attack Schwartz without putting his offense in harm's way. 
The Cowboys will need to execute ways of moving the ball without exposing their own weaknesses. This will be no easy task without some of his key players but armed with some inside knowledge just might be the trick.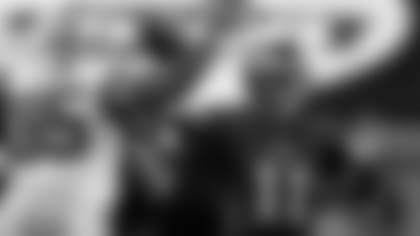 Philadelphia Eagles Win If:
This game has the appearance of a bad mismatch on paper. The Eagles are sailing right along in the NFC East while the Cowboys are left dealing with injuries and suspension. The Eagles had last week off while the Cowboys suffered a road loss to the Atlanta Falcons. All signs point to the Eagles showing up in Dallas on Sunday night and leaving with a convincing victory. 
They're better on both sides of the ball. Their quarterback is playing at a high level while limiting mistakes. Their defense doesn't allow opponents to establish any type of balance and they've appeared to found backups that have stepped in as replacements for key injuries. 
With all that being said, this is a dangerous game for Philadelphia. The NFL is a strange lady and just when you think you have something figured out -- all hell breaks loose. The Eagles are about the get the Cowboys' best shot in this game despite all the issues they're dealing with. Desperate teams find ways to take those situations and use them as motivation. 
To win this game, the Eagles are going to have to continue to play the way they have from the first nine weeks and weather the Cowboys' storm. Effort, intensity and execution will be the key for the Eagles Sunday night. Anything short of that will likely get them beat.