FRISCO, Texas –Here's my weekly look at the guys I'm watching in this matchup against the Eagles.
Many times in this space, you'll see me highlight an opposing quarterback or receiver, and I'll get to that. There's plenty that can be said about Carson Wentz this week.
Before we get there, I wanted to highlight some more unsung players who could have a big say in how this ball game plays out.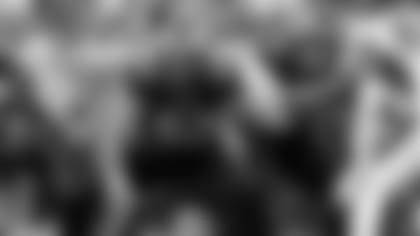 Weapon: C Jason Kelce
Along with Travis Frederick and Alex Mack, Kelce is one of the most athletic centers in the league. He doesn't have the power of Frederick or Mack, but he can more than hold his own in the trenches.
Kelce is really a zone blocking center that plays his best on the move. He has rare footwork and is a knee bender who plays with leverage. He's almost like a wrestler in the way he plays. He likes to get really close to his man, then grab ahold. He plays with an outstanding base and balance, and you never see him on the ground or struggling to maintain that balance.
Time and time again, you see Kelce work hard to finish his block. He takes a lot of pride in this area. You see good body control and a guy that's quick to redirect. He has quick hands to get inside the frame of a defensive lineman. His best chance to control the rusher is with his hands. When he can get them inside, he is golden. His light feet give him the ability to recover, react quickly, and pick up the blitz. He has a good ability to stay balanced, change direction, and adjust ability to control his body.
Much like Frederick, there is good downfield effort to make a second block. He has lateral agility quickness to cut off slant moves and mirror the pass rusher. Lateral slide and counter moves to handle rusher. His best trait is his ability to run his feet on contact – he can really stay with his man. Because of this, he is used as a puller when uncovered.
Kelce can make good things happen when in space, and he has the ability to cut the defense in half in the way that he gets to the second level. The Cowboys' defensive tackles will need to play with power in order to give him problems.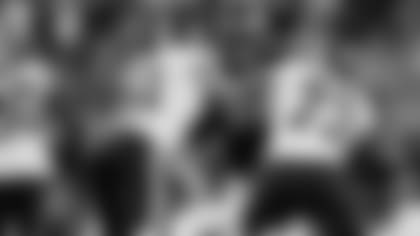 There are few players in this league that have the ability to play well in any scheme you put them in -- Fletcher Cox is one of those guys. He was selected by the Eagles only a few picks after Morris Claiborne, and I originally thought that he or Michael Brockers was going to end up in Dallas.
Cox is a combination of physical toughness and explosive quickness. He is tough to move due to his upper body power and strength, which he shows in his hands when he extends them. It is rare that you see him knocked off balance or out of position with his body. He can easily control blockers, and when he sees the ball – he sheds to finish the play. I'm so impressed with his ability to play with lateral quickness and agility. You have to make sure that he is completely blocked because I have seen him make plays where he split double teams or went back door on a block and still made the tackle.
His motor, effort and pursuit are outstanding as a pass rusher. He has the ability to play as a true rush defensive end with a full tool set of moves. He will go with a quick arm-over or hit you with a powerful rip move. He shows the ability to bend when he gets the edge and can be disruptive in the pocket to finish.
If you remember, Cox played as a 3-4 defensive end early in his career and now under lines up as the under-tackle in a 4-3. This is a big time, physical player, and he is one of the toughest players for this Dallas offensive line to have to block each year.
For a long time he was paired with Bennie Logan, but he now has a new partner in Timmy Jerrigan. Both have been disruptive inside not only controlling the run but getting pressure as pass rushers.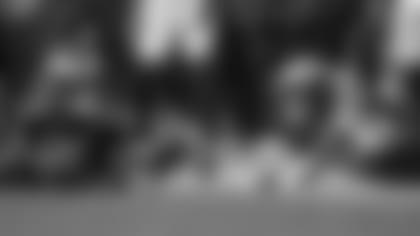 Under the Radar: CB Jalen Mills
I wasn't really sure what position Mills was going to play on this level. He lined up at both cornerback and safety in college, but the Eagles are playing him at corner. He sppears to be a steal after being selected in the seventh round.
Mills was a cautious player at LSU, but that has changed for him since joining the Eagles. He wasn't always interested in tackling or getting into the mix, but he will surprise you with the number of open field tackles that he makes. Along with Malcolm Jenkins, this is one of the most physical players in the Philadelphia secondary. He loves to compete and he has a passion for his job. This is an emotional player.
The playing speed is outstanding. Mills has a burst which allows him to cover some ground. He also has the range to get to those balls where you think he has no chance. He is very reactionary in the way he plays. Opponents try to fool him but it doesn't work. He has the hips and change of direction to mirror receivers in coverage -- not stiff moving at all. Solid ball reactions and body control.
I only saw one snap where he really looked out of whack in coverage. He will compete when matched up with size, and he is not afraid to take on bigger guys. He doesn't get bullied on the outside.
This guy has outstanding key and diagnose. When he sees it, he comes in a hurry. He knows the situation and puts himself in position to make plays. He also has the ability to travel with a receiver if necessary. You can't be late throwing the ball in his direction.