FRISCO, Texas –Here is my usual look at three opposing players I've got my eye on heading into this season finale against Philadelphia.
Weapon: TE #86 Zach Ertz
5th Season | Age: 27 | 6-5 | 250 (72 Rec, 800 Yards, 8 TDs)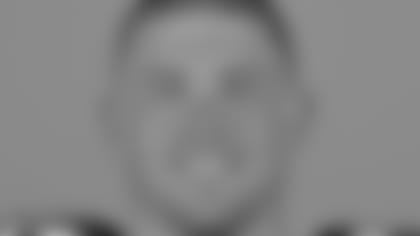 A sure-handed catcher who runs fluid routes. Ertz plays like a big receiver. He can make the tough catches in traffic. It's amazing the way he comes up with balls you thought he had no chances at. He does a really nice job of tracking the ball. He can pluck the ball at the high point and make the catch.
Stop me if you've heard this before, but he can be a hard guy to defend with his athletic ability. He can win those matchups where he has to go one-on-one. He has deceptive speed and can fool the defender with it. He plays with initial quickness off the line, and he is a hard guy to knock off his route -- does a nice job of fighting off the line.
Much like a receiver, Ertz plays with vertical separation. He shows body control and balance. He's good in the hips. He can bend. This is not a stiff route runner. He plays with lateral agility and ability. Some of his best routes are when he can work across the field. He will go all over the field to catch the ball. He also has the courage to work inside and take the hit.
This is a highly intelligent player. He knows how to work himself open and find space for his quarterback. Like a lot of these other athletic tight ends, Ertz is a get-in-the way blocker. He's not going to drive his man off the line but works hard to try and sustain.
He has had some really nice matchups over the years with Byron Jones. You have to know where he is at all times on the field. He can wear a defense out with his play making ability. Because of that, he has become a go-to guy for Nick Foles.
Nemesis: S #27 Malcolm Jenkins
9th Season | Age: 27 | 6-0 | 204 (76 TCKL, 2 INT, 1 Sack, 1 FF)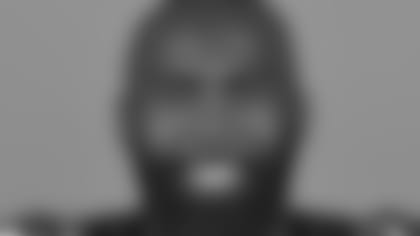 Emotional, physical leader for the Eagles defense. I believe he's one of the most underrated players the Cowboys face each season. He has shown the ability to play as a cornerback as well as a safety. You can also put him in the slot and he's not a liability. He has the close speed and quickness to make plays.
Jenkins plays much faster than his timed speed. He has good recoverability, and he can stick his foot in the ground and drive on the ball. He has loose hips, and he is smooth and fluid in transition.He can run a back down from behind. Like any good safety, he is quick to read and react. Thinks on his feet. Quick reactions to play off blocks and make a play. He can turn and run with speedy, vertical receivers or carry tight ends underneath. He keeps position on the receiver and has good leaping ability and timing to make a play on the ball. He is willing to support the run. He plays off blocks without getting bounced around. Productive playmaker when tested.
Bottom line, this is a big safety with long arms. He has good athletic ability, and he is a hard guy to fool. He can cover for the mistakes that his teammates make. He is a turnover machine – always around the ball, trying to rip it loose. He knocked the ball out of Marshawn Lynch's hand for a big turnover last week.
Jenkins puts himself in position to make plays. He is one of the best finishers in the game when it comes to tackling. We will see him around the line in the running game or carrying Jason Witten and Cole Beasley in coverage. Not afraid to mix it up with anyone. Tough guy.
Under the Radar: DT Beau Allen
4th Season | Age: 26 | 6-3 | 327 (18 TCKL, 1 Sack)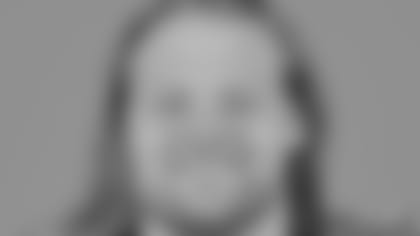 Backup defensive tackle that will likely be a starter this week for Timmy Jerrigan. He can play as a nose or under tackle. He has good flexibility for the position, and he is a highly competitive player that gives you everything he has.
The best thing about Allen is that he mixes physical toughness with intelligence. He doesn't have great playing speed, as he is more of a quick guy than a fast guy. His short-area quickness is good. He's better up the field than he is wide. He can win off the snap and get in the backfield as a penetrator. But he is a disruptive player when he gets that jump. Good body control and balance. Doesn't get knocked around. Can hold his ground to make a play.
He has nice playing strength in the upper and lower body, as he uses his hands to fight off blocks. Not often stuck. Shows contact balance. He plays with a motor and effort. He is always trying to get to the ball. Durable player. Keeps coming at the blocker. He does a good job of finding the ball. He shows instincts necessary to be a good run defender, but he is better when he can just face single blocks.
Allen is not going to impress you as a pass rusher with his moves, but I have seen him cause problems in the pocket when he gets push. He is a nice compliment to all the pressure they get off the edge. There is not a big drop off when he comes into the game.
His body type might lead you to believe that he would be awkward -- but that's not the case at all.