FRISCO, Texas --Here are my two primary matchups that I think will go a long way in deciding Sunday's game against San Francisco.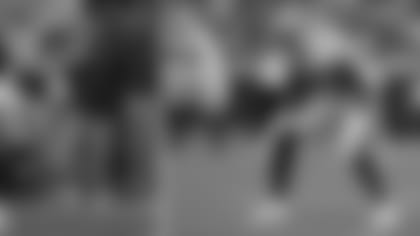 Dallas Cowboys WR Dez Bryant vs. San Francisco 49ers CB Rashard Robinson
Rashard Robinson might not have the name recognition of Patrick Peterson or Aquib Talib, but he is every bit as talented. Robinson came to the 49ers after a troubled run at LSU. Robinson was on and off the field at various times, which caused many NFL teams to take him off their draft boards. The 49ers took a chance on him and their confidence in him appears to have paid off. 
Bryant is going to have to deal with a long, rangy player. He has a thin build, so Bryant should have a physical advantage there. Bryant is going to have to be ready to deal with a player that does a great job of staying in position when defending the route. Robinson can turn and run when he has to. He can really cover some ground when he does run. 
Robinson also has the ability to force Bryant to catch 50-50 balls due to his ability to stay in position. I don't see him allowing Bryant much space. There were snaps in college where Robinson didn't play with balance, and his technique can be all over the place. He has cleaned up a lot of those issues in a very short time. I respect the way he plays the ball in the air. He didn't always do it in college, but it looks like his technique has improved.
He has shown the ability to play with that off-hand to defend the ball. Dak Prescott will need to be careful throwing the ball in Robinson's direction. If he's late or off, then that's when he is going to have problems. Robinson has always been a bit of a gambler and facing Bryant for the first time, he will see this as an opportunity to make a name for himself.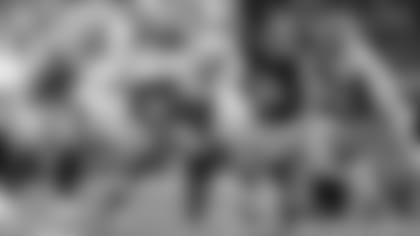 Dallas Cowboys LB Sean Lee vs. San Francisco 49ers RB Carlos Hyde
Kyle Shanahan will start C.J. Beathard on Sunday. Beathard starts in place of Brian Hoyer, who could generate little offense against the Redskins.
In studying the Cowboys defensively, Shanahan has to feel like he can run the football with Carlos Hyde and Matt Breida to protect his rookie quarterback. If the 49ers have had some success, it has been with their running game -- especially on early downs. Hyde's running style is similar to that of C.J. Anderson, who the Cowboys faced earlier in Denver. His physical toughness and playing strength are better than his home run ability. He can make the first man miss and can be difficult to bring down in the open field, one-on-one. 
This is where Sean Lee is going to have to shine. He will need to be that steadying force that this defense has missed the last two weeks while allowing opponents to rush for an average of 164 yards per game. As a unit, they've not been good enough, executing their assignments and finishing plays. 
Don't get me wrong, I am not naïve enough to say that Lee can cure all the ills that are currently with this defense, but his return does give me a little hope to slow down the run. Do that and I'll take my chances against Beathard -- who is making his first NFL start.