FRISCO, Texas – It feels like the Packers might as well be in the NFC East, considering how often the Cowboys have had to play them in recent years.
By this point, this is a team that you should be well familiar with. The Packers employ one of the most dynamic quarterbacks in the league, as well as a host of other talents that help him take Green Bay to the playoffs year in and year out.
Here's my preview of the three players I've got my eye on heading into this Week 5 matchup: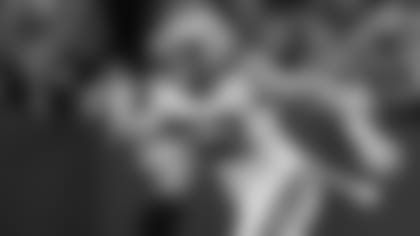 Weapon: LB Clay Matthews
The definition of a relentless player -- there is no quit or give up to Clay Matthews' game. His motor is outstanding. It is rare that he gives up on a play – he is always working to get to the ball, even when he appears blocked. 
Matthews' football intelligence is off the charts. He is rarely fooled on a play, and when he is, he has the athletic ability to make up for his mistake. He is a reactionary player in every sense of the word. He plays with lateral quickness and change of direction that few defensive players in this league can match. 
Where Matthews has had his problems during his career is when he has to deal with a blocker that can hook him up with power. Tyron Smith did a nice job with him in two different games last season. 
Because of his versatility, coaches like to move him around to keep opponents from getting a read on him. He is at his best is when he can stay on the move. That's when he can show his range and make those tackles down the line or from behind. If you leave him unblocked, he will make every single tackle. You need to account for him at all times.
Matthews is better when he can rush the passer than drop in coverage. He has a keen awareness of what is going on around him. You have to be aware for him, especially when he lines up in the center of the defense. He is usually going to run some type of game or twist stunt to free himself for a rush.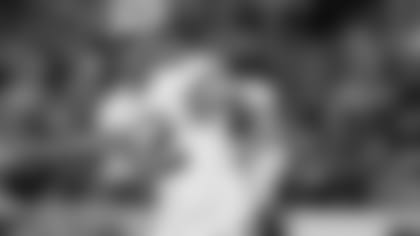 Nemesis: QB Aaron Rodgers
You don't need me to tell you this, but Rodgers is one of the most competitive quarterbacks in the league. Bottom line: he will do whatever it takes to win. 
This guy is mentally tough, with outstanding football intelligence. It's rare for him to make a mistake that would cost his team a shot at victory. You saw him make some uncharacteristic mistakes last year against the Cowboys during the regular season game at Lambeau Field -- but none in the playoffs. 
Top arm talent and strength. Will deliver the ball at all levels and arm angles in order to complete a pass. Quick, overhand throwing motion. He knows that his offensive line struggles, so the ball comes out quickly. Despite that quickness, the ball comes out of his hand nicely. He has an impressive touch for check downs, screens and fades.
Needless to say, his accuracy is off the charts. His ball placement is right where it needs to be, and he does an outstanding job of throwing receivers open. Much like Dak Prescott, some of his best passes are those that are thrown on the move. He has a knack for keeping his eyes down the field and making a clutch throw. The strike he threw to Jared Cook to essentially win the playoff game was a great example of that.
This is as poised and confident a quarterback as you're going to find. Rodgers has outstanding awareness and anticipation. That makes him a hard guy to fool – typically, there has to be a mistake made by someone to bring him down. He is able to process information quickly and make the right decision.
He has the toughness and courage to hang in the pocket to deliver the ball. When there is trouble in the pocket, he has the mobility to move, slide and escape. This means he is able to improvise when he has to. All of that also means he is the perfect shotgun quarterback due to the way he plays. Just by watching him work, you can tell that he knows where he wants to go with the ball before the snap -- which makes him tough to defend.
Under the Radar: CB Kevin King
I was a big fan of King's coming out of the University of Washington in the 2017 NFL Draft. He was selected behind Taco Charlton, and I initially thought the Cowboys might have taken him.
He is tall and long, and he is physically tough when playing man coverage. His height means he's a long strider that doesn't have great foot quickness. But he makes up ground with his stride. It does take him a little time to get going, though.
Unlike a lot of NFL corners, King doesn't have much acceleration or burst. Receivers tend to run him hard up the field, then break on him – because it takes him time to react. All of that said, his length makes him a hard guy to get away from. 
He is best when he can extend his hands in man coverage. Due to his height, he matches up well against size. He doesn't get knocked around. For his size, was not a great tackler in college, but he has shown more willingness in the NFL. He wraps up better now than in college, and he will throw his shoulder in there for the tackle.
One of my favorite things about King is that he will track the ball down the field. His length helps him stay off receivers in route to knock the ball away. These attributes give him the ability to create turnovers. He intercepted balls in college. 
Overall, King has taken to this NFL game well. You will see him mix it up with receivers and not shy away. I like him in this Packers secondary at corner more than Damarious Randall, Davon House and Quinten Rollins. He just looks and moves like an NFL player.