FRISCO, Texas – Here are the three players for the Atlanta Falcons that concern me the most when it comes to this Week 10 matchup.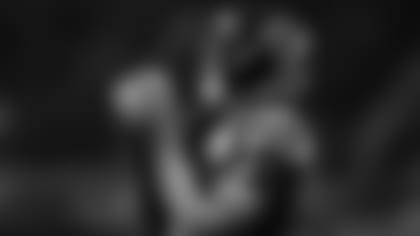 Weapon: WR Julio Jones
This is one of the most competitive players in the league, regardless of position. He has a passion and love for the game, and he is physical and mentally tough. Plays hurt. Has outstanding football intelligence.
One of the best things about Jones is that you can line him up anywhere in the formation and he will function without issue. He is situationally aware. As we have seen time and time again, his body control and balance are rare. He plays with both lateral quickness and vertical separation. For his size, he can change direction quickly. He plays well on the move and he shows the ability to execute his routes with consistency. He is not lazy at all with his routes – he runs every one like the ball is coming in his direction.
Because of that dedication, Jones is a threat on all levels of the field. He is a clutch player. When the ball goes in the air -- it's his. He can extend to make plays, as he has a large catch radius. He might not have the speed he once did, but he is impressive in the way he comes off the line. He is a big-time red zone threat due to his ability to use his body to position on defensive backs.
Even when he is covered, Jones finds ways to make plays. It is worth noting that he had a bad drop against Carolina last weekend that should have been a touchdown. He hasn't had the numbers of season's past, and I feel like he misses Kyle Shanahan as a play caller.
There have been some games where he and Matt Ryan haven't quite been on the same page. But you have to worry about him having one of those games where he just explodes and takes over the game like we saw the last time these two teams met.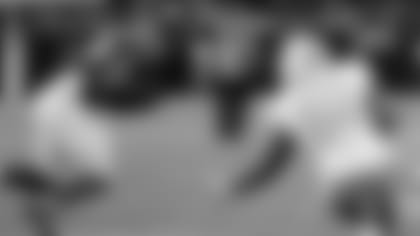 Nemesis: LB Deion Jones
Another Jones, and this one had an outstanding rookie season. You have to account for him on every play. His quickness keeps him from getting blocked, and he can play a step ahead.
His recognition is outstanding in pass coverage. He has the speed and range to carry receivers down the field, and he makes a ton of plays in the open field. He doesn't play light for his size, and he will surprise you with his power. He has some thump when he tackles.
Jones is good with his hands to control blockers. He will step up and fill the hole, and he works through cracks and gaps without any issues. He can really run – a true sideline-to-sideline player. He is a hard man to out run when he gets in space. He can track down the ball easily when on the move. This is a wrap-up tackler, and he doesn't need help to bring his man down. He can make plays one-on-one.
He has outstanding change of direction, and his start/stop quickness is rare. He is almost like a defensive back in the way he moves. There is not one bit of stiffness to his game.
Because of that quickness, he is always around the football. He is a turnover machine. He never comes off the field. He is used more in coverage than as a blitzer.
This is an outstanding all-around talent and player. It will be a challenge to handle him on the second level.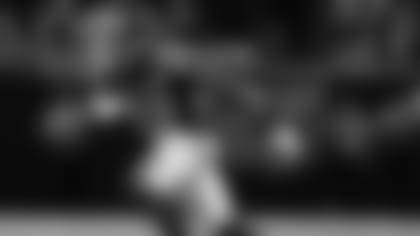 Under the Radar: S Keanu Neal
Outstanding two-year starter for the Falcons. Big man that plays smooth. One of his strengths in college was his ability to move easily, which was surprising for his size. Fluid player.
Neal tracks well moving downhill, making adjustments on the move. He plays the game with vision. He sees what's happening to him, then adjusts. This is a physically gifted player. He has long arms and big hands. There is some pop in his upper body. He will line up at depth but is quick and reactive enough to get into the run support alley – and he is not going to pass on an opportunity to hit someone. He is always around the ball.
Going back to his rookie season, Neal had nine tackles in the Super Bowl against the Patriots. He takes good angles and is a finisher when he gets to the contact point. There are snaps where he can be out of control as a tackler at times. He has to be careful not to duck his head and lunge. He takes good angles in deep coverage.
I like him better as a zone player than man-to-man at this point, but he has the ability to develop with more experience.  He has good playing and closing speed. He moves well laterally and plays the edge run well when in the box. He has good functional strength for the position.
This is one of those guys that plays mad. When he makes a mistake, it's almost certain that he is going to make the tackle on the next play. He can create turnovers with his style of play, as he loves to hit. Ball carriers have to be aware of him in the pile – he is always looking to rip the ball out.
I was initially surprised that he was drafted in the first round, but he has proven that he was well worth the selection in that draft.