FRISCO, Texas – The Cowboys are on an extended schedule this week, thanks to Monday Night Football. Today is Wednesday in the real world, but inside their football offices, it's still Tuesday. Thursday will follow a Wednesday schedule, Friday will follow a Thursday schedule, and so forth.
Despite that, I'm going to stick to the script. It's Wednesday, so here is my preview of the Arizona Cardinals' most troublesome players. These are the three guys I've got my eye on for this matchup.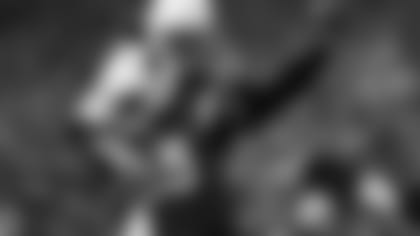 Weapon: OLB Chandler Jones
I just described him as an outside linebacker, but Jones is physically built like a defensive end. He's long and rangy and a highly competitive player. He is a hard guy to block, especially when he is on the move.
Jones plays with short-area quickness and a burst. Because of that, there are snaps where Tyron Smith and La'el Collins are going to have to be ready for his stop-start quickness. For a long guy, he can generate some speed. He will lull a blocker to sleep, then hit the jets to get around the edge.
While all of this is happening, Jones is going to use a wide variety of pass rush moves along the way. He knows how to set up blockers, then take advantage. He has outstanding lateral quickness and balance. From watching him play, I think Smith and Collins are going to have to get into him quickly before he has a chance to get going. He is relentless in the way he chases the ball, and he reminds me of Von Miller in the way that he finishes plays. You have to make sure he's completely blocked or he will cause issues.
He's a bigger guy, but he has nice body control and balance. His length helps him control blockers. If he gets his hands inside first, he will win. It's unusual to see around the league, but Jones can match the power these Cowboys tackles play with. He is not a light player on the edge, and he doesn't give ground in the way he takes on blockers.
This is a disciplined player. He is not the type that is going to fly down inside and give up the edge. Dak Prescott has to be careful when he runs the boot to his side. Will stay at home to get the pressure or sack. His key and diagnose are top shelf. Because of this, he is not often fooled or pulled out of place. He also has the ability to create turnovers in the pocket with his reach. He will swipe at the quarterback's hand when rushing.
Nemesis: WR Larry Fitzgerald
This isn't news to anyone, but Fitzgerald has been the bench mark for receivers for over a decade. At 34 years old, he still plays at a high level. He's also one of the smartest receivers to ever play in this league. He does everything the right way, and he respects the game by the way he plays.
Of all the things he does well, Fitzgerald is incredibly tough – both mentally and physically – and I think those are his best traits. He doesn't let things bother him during a game. You never see him complain, even when getting interfered with. He is consistent in his approach and his results. He doesn't have the foot quickness or speed of some receivers in the league, but his knowledge and hands separate him from those guys. Even at his advanced years, his body control and balance are still outstanding. He finds ways to make catches in the smallest of spaces. He has the concentration of a diamond cutter, so he is able to focus when others are losing their heads. He knows situations and is clutch -- the bigger the situation, the bigger the play.
As we've seen for years, he is tough to stop even when doubled covered. Fitzgerald is not going to "wow" you with his run after catch, but he still has the ability to finish plays.
One thing I'd watch for: Fitzgerald is especially dangerous when they put him in a bunch formation and scatter from that. Cardinals coaches do all they can to buy him that initial space. His speed will not be a problem for these Dallas cornerbacks, but his ability to make contested plays will be.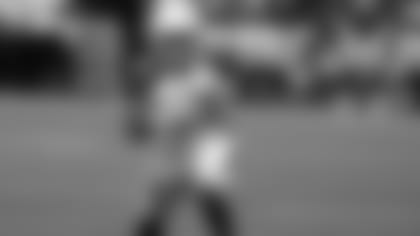 Under the Rader: ILB Haason Reddick
If you listened to *The Draft Show, *you know that Reddick was one of my favorite players coming into the 2017 NFL Draft. He played as a defensive end while at Temple and his primary job was to rush the passer. The Cardinals have converted him to an inside linebacker and the transition appears to be good at this point. I was initially worried about his ability to drop in coverage, but I have only seen one snap where he appeared compromised with that responsibility in two games.
When he gets in position to tackle, he can finish. His playing speed really helps him here. He can cover some ground, sideline-to-sideline. When he finds the ball, he is going to get there. His speed makes him a hard guy to beat to the edge when the ball is run in his direction. Zack Martin and Chaz Green are going to have to make sure they get a hat on him or he will make a ton of tackles.
Reddick is a reactionary athlete. He will surprise you with his upper body strength, but he is still learning to play with his hands as a linebacker. He wasn't really required to use them that much in college as an edge rusher. But his quickness helps him get off blocks.
As you might imagine given his background, Reddick is super aggressive in the way he attacks the line. If the Cowboys can get the running game going, I could see them take advantage of his inexperience at linebacker with some play action passes behind him.
I see why the Cardinals drafted him in the first round. He is a nice fit for a defense that has several of its key players that can really run. Even though he's a rookie, Scott Linehan will have to account for him.