FRISCO, Texas –You can mock their record all you want, but this will be an interesting week for the Cowboys against their familiar rivals.
With the Giants cleaning house on Monday morning, it's almost like we don't know what to expect. Sure, most of the same old faces are still hanging around for this matchup. After a one-week demotion, it looks like Eli Manning will once again be on hand to face the Cowboys. But so much can change when you make wholesale changes like the Giants have, and I wonder if it will affect their approach and their tendencies going into this game.
Here's my early preview of the opposition. Most of these names will be familiar to you, but I wonder if they might have a slightly new look to them in light of everything that's happened up there this week.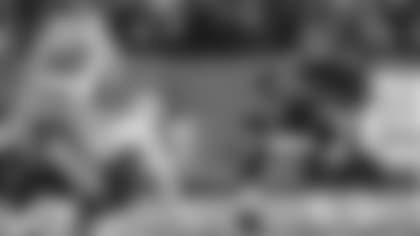 Weapon: QB Eli Manning
This has been a poor season for the Giants and some of their problems can be traced to their once highly thought of quarterback.
Lat week, Manning was benched for the first time in 210 consecutive games. As well as he has played in victories for the Giants, he has also had a major role in many of their defeats -- and we're starting to see more of that.  We generally have no idea which Manning might show up, week to week. But going back through his long career with the Giants, some of his best days throwing the ball came against Dallas.
Manning has played well with good talent around him, but that's not the case now. He does show more athletic ability than you would think in the pocket. He doesn't look to run but he can avoid pressure and slide outside. Some of his best work is when he can slide forward in the pocket and deliver the ball. One of his biggest problems is that this offensive line has forced him to have to move more in the pocket. He is always trying to unload the ball when he in trouble. That said, he does maintain good control and throws effectively on the move. He plays with his eyes down the field and holds the ball high and has a quick compact delivery and a strong arm.
Manning can be accurate in the short and intermediate range. He drills the ball nicely between defenders over the middle. He can fire the long out. He shows fairly good touch. There was once a time where he was a good deep ball thrower, but that has been an issue with this current group of receivers.  There are snaps now where he will under throw or be off line when attempting these types of passes. But he isn't afraid to take those shots down the field. He is a smooth ball handler -- fakes well. Patient and confident. He will takes some chances and will force some balls into traffic at times.
If he has an issue to his game, it is when he gets into the red zone with his decision-making. There are far too many snaps where he will just throw the ball up for grabs instead of just getting rid of it.
This could be his last game for Big Blue against the Cowboys, so I am sure we will see his best effort despite all the turmoil going on around him now. Still capable of causing problems for the Cowboys with what he has.
Nemesis: S Landon Collins
Above all else, this is a physical safety. Collins has a great passion for the game. He plays with physical toughness and has outstanding football intelligence. This makes him a hard guy to fool, as he plays with a lot of awareness.
Going back to the scouting process, he doesn't have great timed speed but can cover some ground when he runs. He is a hard guy to get away from when he carries routes inside. He will surprise you with his ability to plant and drive. I really think he has some cornerback skills to his game. You see nice body control, balance and foot quickness. He also shows lateral quickness and agility.
Collins' best trait is his playing strength. When he delivers a blow, he stops the ball carrier in his tracks. It's also rare to see him miss a tackle in space. He is an explosive player and a finisher. He lives to play in run support. He makes an effort to get to every ball.
One thing that stands out about Collins is his instincts – he can see plays develop and is on the move. He does not get rattled or lose his poise as a player -- steady and consistent. You don't have to worry about him making mistakes. He can cover tight ends or receivers at all levels, and he is not a liability in coverage. You do not have to hide him. Dak Prescott will have to be careful not to throw the ball late in his direction, or he will punish you.
It's one thing to have the instincts, but Collins also has outstanding ball skills. He is a play maker, and he has the ability to create turnovers whether it's with big hits or defending the pass. You have to be aware of him around the line of scrimmage. He is an accomplished blitzer. He has the power to attack the pocket and defeat blockers to get on quarterback.
If you do not account for him, he will find a way to make every single tackle. In a season for the Giants that's gone bad, he's one of the bright spots.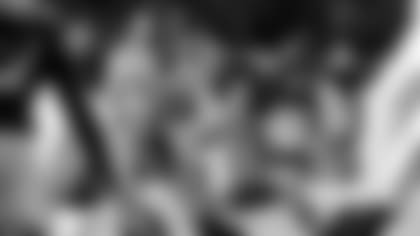 Under the Radar: RB Wayne Gallman
Gallman was the Giants' fourth-round selection in the 2017 NFL Draft. To be honest, I don't understand why he's not playing more. He has been stuck behind Orleans Darkwa and Shane Vereen this entire season, but, in my opinion, he is better than those two.
He has good initial quickness and will attack the hole. On tape you see vision and a tough runner inside. He takes on a lot of tacklers and he has a burst in the open. He doesn't hesitate.
Aside from his abilities as a runner, you see some rookie tendencies. He will duck his head in pass protection, and he is more of a cut blocker – with poor technique, at that. He does catch the ball in the flat, and he is good on the check downs.
This is a one-cut runner who can bounce the ball outside. Decent balance. Tough runner. Quick feet. Will deliver punishment as a runner. Finds space. Plays with a burst. Good creativity. He has great upper and  lower body power and strength. I also see very good short-area quickness. He can change directions when asked to.
Gallman is a slashing, violent runner who steps out of tackles. I see good vision and cutting ability. He can make the first defender miss. He is all out, all the time. Fights for every inch on every carry. He can make a quick jump cut and burst in the hole, and he drives his legs on contact.
From my college scouting, I remember he was more of a factor as a receiver out of the backfield while at Clemson. He has good hands and is route savvy. You have to worry about him when he is on the field.
The Giants might look to him more now with all the changes that have been made with the front office staff and coach. He would not be a bad option to protect Eli Manning from the Cowboys' pass rush. His running style suits an offense that has poor blockers upfront.