FRISCO, Texas – It has only been a month since they last played, but so much has changed for these teams since the Cowboys' 33-19 win against Washington on Oct. 29.
The results on the field are obvious, but each teams is also dealing with its own different set of challenges, whether that's injury, suspension, guys getting healthy – you name it. The Redskins might understand the hardship of injury better than any team in the league. On top of the problems facing their offensive line, they lost one of their most dynamic players in Chris Thompson for the season just a week ago.
So, with the lineup getting shaken up, I'm going to take a look at some things that are different, as well as some things that are definitely the same. The first name in my opposing preview should be one you know well by this point.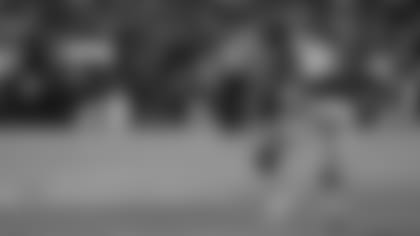 Weapon: CB Josh Norman
As usual, Josh Norman lines up as the left cornerback. He has a true passion for the game and he loves to compete and mix it up. He never backs down from a challenge, and he plays with a flair.
When you watch Norman on tape, he shows physical and mental toughness. He doesn't let mistakes bother him. The bigger the opponent, the tougher he plays. He shows football intelligence, as he is a hard guy to fool. He has seen all the routes. All of that said, he shows more quickness than playing speed. He can change direction in a hurry -- is able to flip his hips to get in position to cover a route. He does a really nice job of staying in position and covering the receiver without drawing a flag.
Norman is good with his off hand. He doesn't let the receiver get away from him, as you routinely see tight, man-for-man coverage. He has a feel for how to exchange coverage in routes. He adjusts well and doesn't panic. He doesn't make mental mistakes.
As you might expect from a veteran, Norman knows all about this tricks of his trade. He knows how to squeeze the receiver in the red zone, and he routinely uses the sideline to his advantage. He is a willing wrap-up tackler, as he is not afraid of contact. We've noted this before, but Norman doesn't often travel with receivers. He did play some slot against the Giants last week on the right side.
You have to be careful throwing the ball in his direction. You can't be late or he will make the play. Outstanding ball skills. When the ball goes in the air, he is likely to come down with it. He can also create turnovers when he tackles. He is always ripping at or pulling on the ball.
Norman missed several games this season with injured ribs, but he appears to be back in good form in the games I studied these previous few weeks.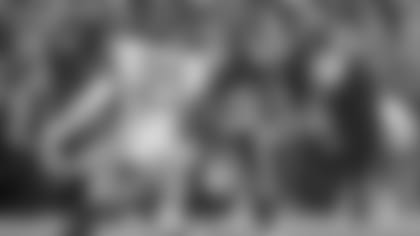 Nemesis: WR Jamison Crowder
Such a dangerous player on all levels of the field. Crowder is not going to "wow" you with his physical size, but his speed and quickness will. This is a very smart player with outstanding football intelligence and situational awareness. He knows how to play the game and he is not the type to make mistakes or mental errors to put his club in a bad spot. He plays the game the right way.
Crowder is also extremely tough, both mentally and physically. He plays with a burst and can separate in a hurry. He's a hard guy to contain when he's on the move. This is the type of player that makes things happen with the ball in his hands. He is a home run hitter in every sense of the word. You have to be aware of him and where he is on the field. He has outstanding stop-start quickness and he puts defensive backs in a bind with his lateral quickness and agility.
He is a consistent route runner -- runs all his routes at the same speed. Does nothing to tip the defensive back off what he's trying to do. He carries his speed in and out of breaks, and he will surprise you with his ability in the red zone despite his size. He can find space easily but will also work in the middle of the field and in traffic.
Crowder is a favorite target of Kirk Cousins when he needs a big play. The Cowboys' secondary has to be aware of him, especially when he runs across the field. He tends to get lost in the secondary and that's when he's most dangerous.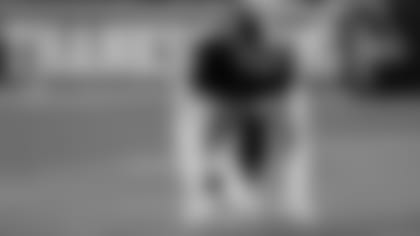 Under the Radar: LB Junior Galette
This is a veteran player that started his career with the New Orleans Saints, but he doesn't get the recognition of Ryan Kerrigan or Preston Smith as a rusher. Make no mistake, though: this will be a player that the Cowboys will need to account for.
Galette is listed as a linebacker, but his primary role is to have his hand on the ground as a pass rusher. He is not the biggest guy, weighing just 257 pounds, but he makes up with for it with exceptional speed and quickness. He can really get off the ball on that first step, and he can cover some ground off the edge. He has an unusual stance where he gets very low to the ground and comes springing out of his stance. Because of this, he can stay low to the ground when he rushes. One thing you really notice is he does a nice job of keeping the blocker's hands off him. He tries not to give much of a hitting surface. He can dip his shoulder and get around the corner. He plays with a closing burst. He has acceleration and lateral speed, and he also possesses good change of direction and balance.
There are snaps where he does get knocked around, and that's largely due to his lack of bulk. This is not the type of defender that can stand in there toe-to-toe with bigger guys. If he gets caught in the middle of a blocker, then he's in trouble. He has to play on the move to have a chance to be successful.
Galette is mainly used as a situational rusher to give Kerrigan or Smith a rest. He has two sacks on the season, so he has the understanding of how to get to the quarterback if not handled properly.