FRISCO, Texas -- Heading into this division matchup, I wanted to take the time to preview some problem players for the Washington Redskins.
As is usually the case, you're going to be familiar with a couple of these names -- but I wanted to take the time to preview a new aspect of the Redskins' offense.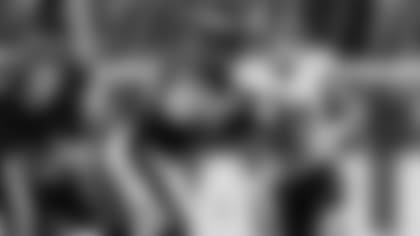 Weapon: LB Ryan Kerrigan
Kerrigan is easily one of the best defensive players the Redskins have. He has played better every season he's been in the league. Relentless in the way that he competes. Never quits on a play. If you don't finish him off, he will find a way to the ball. 
Unlike some Pro Bowl pass rushers, the majority of Kerrigan's pressures and sacks come from his effort. He has outstanding football intelligence and is a hard guy to fool when he is on the field. Teams try and fool him on waggles and boots to his side, but he rarely bites. He does an outstanding job of reading his keys and playing the play. He has a closing burst and range.
Having said all of this, Kerrigan is a reactionary athlete in every sense of the word. He plays with lateral quickness and agility, but there is a little stiffness in his body and change of direction. He will put his foot in the ground and drive to the ball. There are snaps where he gets tied up and has a hard time getting off the block, but he has really nice hand use and strike ability with them.  He is a very good tackler when he gets in position to do so, and he is consistent in his technique and result.
As I mentioned earlier, you can't ever question his effort -- he comes after his opponent down after down. In the Redskins' 3-4 scheme, he is more of a rusher as an outside linebacker than a drop one. But he is an instinctive player both run and pass.
He comes up with big stops when the defense needs them. He has the ability to create turnovers in the pocket, and he can line up at several different spots in the scheme to cause problems. Comes up with one or two big plays a game for his defense.
I'm guessing Kerrigan will line up with the majority of his snaps coming against the improving La'el Collins. Where Collins has to be careful is that Kerrigan has the ability to break him down on the rush. Patience is a key.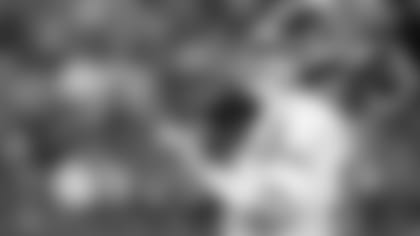 Cousins has always put up big numbers against the Cowboys but doesn't have the win-loss record to show for it.
He can be deadly accurate in the way he delivers the ball. The front office has done their part in trying to surround him with weapons. He will spread the ball all over the field. Does a really nice job of looking defenders off -- will point his eyes in one direction, then fire the ball the opposite direction after moving his man. He can make throws on all levels. 
Rod Marinelli will need to be aware of his ability to get the ball down the field. He has never been afraid of taking those shots to his teammates. Given time in the pocket, he will test the depth of your defense. He is capable of making throws on the move, but he generally will snap the ball off quickly from the middle of the pocket.
The ball will leave his hand in a hurry. When he does get in trouble is when defenders force him to hold it. His decision making can be careless, especially when he gets his team in the red zone. His mistakes are not to the level of Eli Manning in this area, but he's taken his team out of scoring chances in not seeing the field well in that area.
With that in mind, you have to force him into mistakes. He is capable of moving in the pocket and buying a second chance with his feet. He can run, but he does so out of necessity more than design.
He is not the biggest or strongest quarterback in the pocket, so if you can get to him, you can get him on the ground. Jay Gruden has a really good understanding of how to call plays for him and Cousins tends to deliver for him.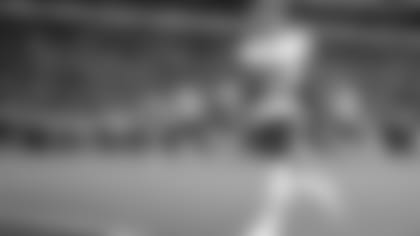 Under the Radar: RB Chris Thompson
Another highly competitive player. Thompson is the perfect change of pace running back. Honestly, he is everything that you wished Lance Dunbar was.
Thompson's physical and mental toughness are outstanding. I have a ton of respect for the way he plays. He doesn't play like a small guy, as he is physical with the ball in his hands. This is a true home run hitter. His initial quickness and burst are outstanding. He can cover ground quickly. You have to get bodies to him in a hurry or things will go badly.
All of these factors make him scheme-friendly in the way he plays. You can hand him the ball inside or toss it to him on the edge. He is dangerous when he is used as a pass catcher, and you have to be ready for the screen with this guy. Jay Gruden loves to utilize him, especially on third downs. He sets up plays to get him the ball in space. And, as we've seen more and more these days, the Redskins will run picks on the outside to get him room. 
Thompson will surprise you with his strength in the upper and lower body. He will run through arm tackles. He has outstanding short-area foot quickness and lateral agility. His body control and balance are a strong trait -- he can stay on his feet and finish runs. You do have to be careful when trying to tackle him due to his ability to make those violent cuts. Defenders will over-run plays because of his ability to cut. 
He plays with the vision to see holes and lanes. He will attack them quickly, but there are snaps when you see him showing patience to allow the play to develop. Elusive runner and receiver. Can be a bad mismatch if not handled the correct way.