FRISCO, Texas – Safety is one of the most curious positions on this Cowboys roster – I think most would agree.
This team lost a longtime starter and a team captain in Barry Church, as well as a key reserve in J.J. Wilcox. Byron Jones remains on the roster, but the other safety spot will be filled by someone without much starting experience – be it Jeff Heath or another, younger player.
As I conclude my look at the opponents on the schedule, there's no doubt that any of the Cowboys' safeties could stand to learn from some of their opponents. Dallas will line up against several of the best safeties in the game this year – some new and some old.
Here's a look at my top five on this year's schedule:
#5. Tyrann Mathieu  
Arizona Cardinals  (5-9, 186) 5th Year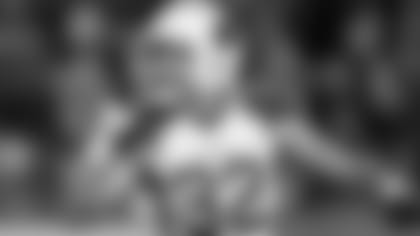 (Plays vs. Dallas on Sept. 25)
One of the most dynamic players in the league.
Has had trouble staying healthy during his career but when on the field, he has the ability to be special.
Can line up at several different spots in the Cardinals' scheme. Can cover in the slot or on the outside. Has cornerback movement skills with a linebacker mentality.
Is physically tough. If he can be in the tackle, he will do everything in his power to get there. Explosive hitter.
Can cover ground in a hurry. Physical, playmaking type of player with blitz ability. Has a feel for how to find the ball.  
Excellent change of direction and quick feet. Sudden stop and start quickness. Can change directions in a blink of an eye. There were snaps where he was a blur on tape.
Excellent football instincts and rare ball skills. Plays with catch speed and burst.
Reactionary athlete, especially in coverage. Can plant and drive with the best of them in the league.
Coaches rave about his football smarts. Can put a lot on his plate and he is going to respond.
Doesn't have ideal height or weight but it does not bother him one bit.
I expect him to carry Cole Beasley in coverage when the two teams meet in Week 3.   
#4. Keanu Neal  
Atlanta Falcons (6-0, 211)  2nd Year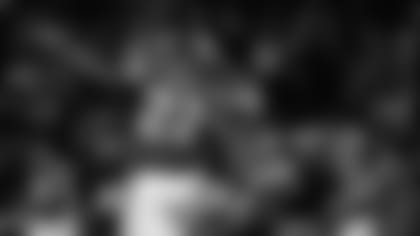 (Plays vs. Dallas on Nov. 12)
Outstanding rookie starter for the Falcons in 2016.  
Smooth on his backpedal and read steps. One of his strengths in college was his ability to move easily. Fluid player.  
Tracks well moving downhill, making adjustments on the move. Plays the game with vision. Sees what's happening to him, then adjusts.
Physically gifted player. Long arms and big hands. Has some pop in his upper body.
Will line up at depth but is quick and reactive enough to get into the run support alley. Is not going to pass on an opportunity to hit someone. Had nine tackles in the Super Bowl against the Patriots. 
Takes good angles and finishes when he gets to the contact point. There are snaps where he can be out of control as a tackler at times. Has to be careful not to duck his head and lunge.
Takes good angles in deep coverage. Like him better as a zone player than man-to-man at this point but has the ability to develop with more experience.  
Has good playing and closing speed. Moves well laterally and plays the edge run well when in the box. Good functional strength for the position.
Is one of those guys that plays mad. When he makes a mistake, it's almost certain that he is going to make the tackle on the next play.
I was surprised that he was drafted in the first round but proved that he was well worth the selection in his rookie year.
#3. Eric Berry  
Kansas City Chiefs  (6-0, 211) 8th Year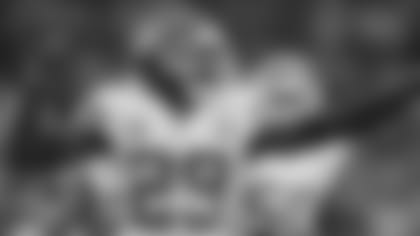 (Plays at Dallas on Nov. 5)
One of the highest character players in the league. Has gone through so much health-wise (cancer) just to play each week.
Despite that, he has started 84 of a possible 86 games during his career.
Has 14 career interceptions. Had a game clinching pick-six against Atlanta in 2016. Creates turnovers.
Outstanding range. Very much a reactionary athlete. Once he sees it, he's gone. Super smart.
Plays with an ease of movement. No tightness to his game. Can pedal, turn and burst. Covers ground well.
Plays with short area foot quickness but can also extend his burst.
Shows lower body bend and flexibility. Explosive when he drives on the ball.
Can strike when on the move. In his first three seasons, he averaged 73 tackles per year. Wrap-up finisher.
Savvy in coverage. Smart to read routes and stay in position. Good with his hands and foot work.
Smarts help him in zone coverage. Knows how to read the quarterback's eyes and then react.
Outstanding key/diagnose. Playmaker. Productive in knocking the ball away. Double-digit player in this area.
Team leader and heartbeat of the Chiefs defense.
#2. Earl Thomas 
Seattle Seahawks (5-10, 202) 8th Year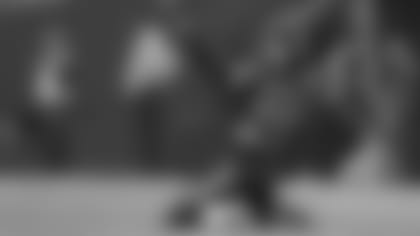 (Plays at Dallas on Dec. 24)
First-team All-Pro.
One of the most consistent players in the league, regardless of position. Not much up and down to his game.
Durability had never been a question until last season when he missed five games. Had six straight seasons of starting 16 games.
Loves the contact aspect of the game. Doesn't matter whether he is playing up or back, he is going to be around the ball.
He has the ability to create turnovers. Has 23 career interceptions along with 10 forced fumbles.
Very instinctive player. Has a feel for where he needs to be to defend the play. Plays on that feel.
Shows range. Can cover a lot of ground. Seahawks cornerbacks play with a great deal of confidence knowing he's on the job.
Plays with good body control and balance but there are snaps where you see him flying up and miss the tackle.
When he strikes, the ball carrier feels it. Jolted Rob Gronkowski during a game in 2016 where Gronkowski had to come off the field for a series.
Plays with strength and power. Explosive.
When asked to play in coverage can handle those situations. Best when he can play in zone and react.  
#1. Landon Collins
New York Giants (6-0, 215) 3rd Year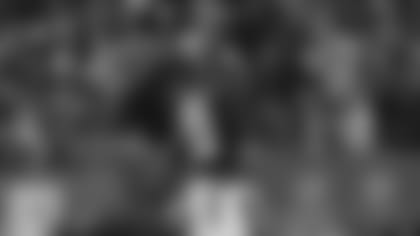 (Plays at Dallas on Sept. 10; Plays vs. Dallas on Dec. 10)
Highly intelligent player. Hard guy to fool. Right place at right time player.
Physically tough. Loves the contact aspect of the game. Will come downhill in a hurry.
Plays with an extended burst and range. Can really cover some ground when he is on the move.
Not a still moving player. Good through the hips. Can bend to put himself in position to make plays.
Plays with body control and balance. Doesn't lunge when he has to make plays.
Shows lateral agility and quickness. Can plant and change directions without problem.
Explosive player. Has some pop to his game. When he strikes the ball carrier he stops in his tracks.
Wasn't a good cover man in college but has developed in the NFL. Can easily match up with skill guys.
Love the way that he physically plays in man coverage. Does an outstanding job of denying space to receiver.
Discipline coverage in zone. Aware of crossers in his area. Disruptive when dealing with those types of players.
Physical tackler. Can drive, wrap up and finish. Toughness is impressive.
The New York Giants stole one here in the second round.