FRISCO, Texas – For the second-straight week, there's a lot of praise to go around when you handle a playoff caliber team by two possessions.
It's easy to make the argument that the Packers are fighting through their own issues, and the tape bears that out. But you can only play who's in front of you, and the Cowboys went on the road to one of the league's toughest venues and soundly defeated a team that has been a mainstay in the playoffs for most of the last decade.
With that in mind, there's a lot of compliments to go around – and only so much space to give them out.
Here's my breakdown of the Cowboys' fifth-straight win, and my personal highpoints:
Terrance Williams continues to find ways to get open with his route running. His double move before halftime was well executed, but his route adjustment early in the first quarter was a thing of beauty, as well. With protection breaking down in the pocket, Dak Prescott slid forward, then to his left to avoid the Packers rush. Williams initially wanted to run the shallow cross, but Morgan Burnett jumped the route and he readjusted deeper to get across the field. Williams was able to separate from Damarious Randall and was in the clear when Prescott floated the ball to him. Williams went up with both hands, secured the ball and was able to get both feet down for the reception.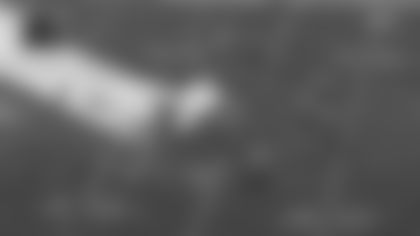 I can't say enough about Byron Jones and his ability to make plays on balls down the field. Aaron Rodgers tried to challenge him with Randall Cobb out of the slot with the Packers facing a fourth down. What was impressive about the play was the way Jones was able to jam Cobb the entire time in that five-yard zone. It made Rodgers have to hold the ball a little longer than he wanted to, and I believe it affected his throw because the ball was short. As we have seen in previous games, Jones was able to track the ball well and once again knock it away with his off-hand.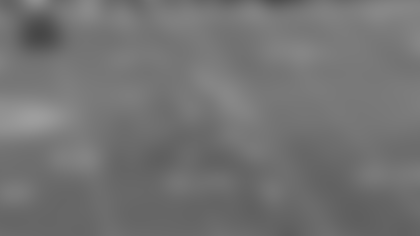 Lucky Whitehead had a huge day with the ball in his hands, but where he doesn't get enough credit is his willingness to block especially on the "crack toss." Whitehead is not afraid to throw his body around in order to spring a run. It was his block on linebacker Jayrone Elliott that secured the edge that allowed Geoff Swaim and Tyron Smith to get around the corner to execute their blocks. Ezekiel Elliott made a tremendous cut on Morgan Burnett to finish the run for a 14-yard gain.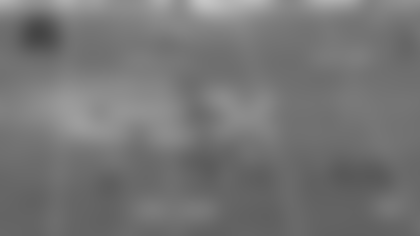 On the touchdown pass to Brice Butler, Dak Prescott did a nice job of holding safety Kentrell Brice on the hash while Butler worked off the line against LaDarius Gunter. Once Butler was able to win, there was no question where Prescott was going with the ball when he looked back his direction – it was just a matter of throwing the ball far enough up the field. To Butler's credit he was able to track it, secure it and get both feet down in a very tight space for the score.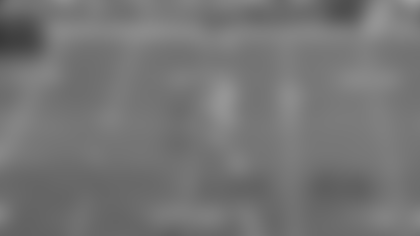 I thought Scott Linehan would have to move Cole Beasley around in order to keep him from the physical Micah Hyde -- and he was able to do just that. Linehan called for a screen to Beasley that was a well-executed play for 19 yards. Beasley initially lined up in the right slot to the right and then worked across the formation to the left, stacking him behind Jason Witten and Terrance Williams. What I like about the play design is that it put Beasley behind two of the team's better blockers in space. When Prescott put the ball in Beasley's hands, Witten, Williams and Tyron Smith were all engaged, which gave Beasley a clear path up the field for the chunk play.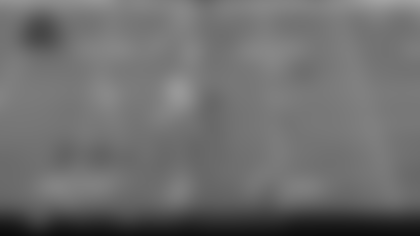 This call from the sideline came in late as the defense scrambled to match the Packers' personnel on the 1-yard line. Rodgers had his team lined up in an empty formation -- which was surprising in itself. Terrell McClain and David Irving lined up on each shoulder of center J.C. Tretter to guard against the quarterback sneak. At the snap, Irving charged hard into Tretter while McClain worked behind him on a stunt. The three inside blockers are left off balance and unable to secure Justin Durant and Irving. Rodgers reacted to Durant in the hole and tried to work back to his right -- but Irving is in position to accept him. In trouble, Rodgers tried to go down, but Irving was able to punch the ball out with his right arm and it squirted loose on the ground. Tackle Bryan Bulaga had a chance to fall on the ball, but Sean Lee dove on top of him to keep it alive. Irving preformed a perfect seat roll and quickly pounced on the ball to secure the turnover.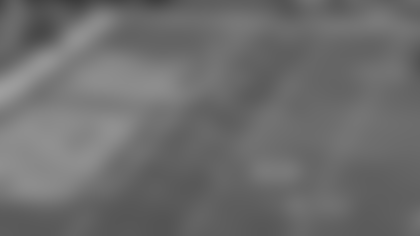 Was there ever a question where Dak Prescott was going with the ball when facing that 3rd-and-5 situation in the final minutes? The Packers came with a double gut "A" gap blitz, which put Morgan Burnett in coverage one-on-one with Jason Witten. Travis Frederick picked up Jake Ryan to his left, which left Ezekiel Elliott on Blake Martinez on the right. Prescott knew that he didn't have much time to get rid of the ball -- but with those two blocks, he was able to do just that. Witten was able to get separation on Burnett, secure the ball and get the first down to extend the drive. The next play, Elliott went 29 yards to put the offense in position to kill more clock and finish the game with a Dan Bailey field goal.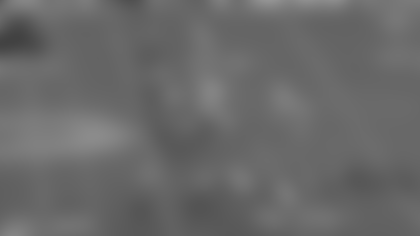 You have to be impressed with Anthony Brown and the way he has filled in for Orlando Scandrick. Brown might not have Scandrick's cover ability, but where he has him beat is as a physical tackler. Brown finished the game with 10 stops and several were the open field, one-on-one variety. His tackle of Jordy Nelson early in the second quarter on third down forced the Packers to kick a field goal instead of extending the drive. Later in that same quarter, he tackled Randall Cobb on a screen for a six-yard loss that put the Packers behind the chains. Initially I didn't feel like he was as comfortable playing on the outside as he was in the slot, but that wasn't the case. He had a couple of snaps where I thought he was a little late to react but overall, he performed his job well.
The dime package is becoming the go-to defense for Rod Marinelli. In it, he forces the quarterback to take underneath throws instead of those big ones down the field. I thought Marinelli did a great job of frustrating Aaron Rodgers with this look. He was able to clog throwing lanes that kept him off balance. What was interesting was that even with Morris Claiborne out of the lineup, he still played it with Byron Jones and Jeff Heath getting work in the slots. For Heath it was by far his most extensive work in having to play man coverage. You would never think that he could play in that scheme, but he only had one play where he was beaten off the line by Ty Montgomery out the slot.
On the Lucky Whitehead jet sweep for 26 yards – give credit to Ronald Leary and Geoff Swaim for some big-time blocks. Leary was able to hook Kenny Clark which, got Whitehead to the corner and Swaim was able to take care of Demetri Goodson to get him up the field.
I loved the route that Cole Beasley ran for his second touchdown. Beasley came off the line like he is going to block on the play as the ball is going away. He was almost walking off the line and LaDarius Gunter was totally fooled by the lack of effort. Once Beasley felt Gunter slow down – he exploded to the outside away from him in space. It was a great sell by Prescott on the fake going to his left. When he spun back to his right, he got a key block by Jason Witten on Datone Jones to get him on the edge. It was a simple pitch and catch for the touchdown.
It's now been back-to-back games where the opponent's best defensive player(s) were not a factor in outcome. Last week, Geno Atkins was held off the stat sheet and this week, Clay Matthews and Nick Perry had very quiet games for how well they normally play. Great effort by this offensive line and tight ends to hold those players in check.