IRVING, Texas – A few leftovers from the game tape against the Giants, and a young guy who continues to impress me on the offensive line.
I want to talk about a few young guys, in fact, as it's worth touching once again on the career day Gavin Escobar had against New York.
Jason Garrett likes to point out the team effort that's gone into the success of the run game, and I would have to say that I agree with him.
In this Giants game I had a feeling that it would be tough to consistently run the ball and have success, but it was an area that they would have to try to make work to keep their offensive balance. With that being said, they were going to need their line to play well, and the one guy I thought played well down after down was Zack Martin.
What I have grown to appreciate about Martin is that nothing appears to be too big for him and that most likely comes from his background in playing in all those games while at Notre Dame. These coaches have figured out scheme-wise there are so many ways they can use him, especially in this running game.
He has developed as a one-on-one, second-level and trap blocker. He is just as comfortable playing toe-to-toe as he is blocking a man in space. You would think that working with a new tackle on his right side that he would have struggled, but that was not the case at all – as a matter of fact, he was able to keep one eye on Jermey Parnell to see if he needed a hand at times.
It was another outstanding game for a guy that has already had several in his rookie season.
There is becoming a nice trend in these Cowboys victories of complementary players stepping up and playing huge when called upon.
Throughout the season it has come from guys like Cole Beasley, Lance Dunbar and Sterling Moore. One such player that fans tend to have the most issues with, because of where he was selected in the draft, is Gavin Escobar. But go back and take a look at the catches he has made during his two years on the club.
Most of them have resulted in either first downs or touchdowns, as was the case in this Giants game. Gavin Escobar is perfect for the role he is filling right now, as is James Hanna as a point-of-attack blocker and core special teamer.
What we should all focus on here is not where Escobar was selected or how he is being used. What should concern us is that when he is called on, is he consistently delivering results? So far in his young career I believe he has.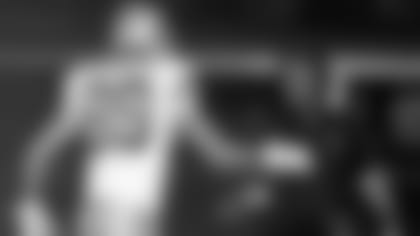 It hasn't surprised me one bit the way the Cowboys have created turnovers on defense this season. As a unit they have done a much better job of tackling, and when you get bodies to the ball you are going to create those types of opportunities.
It is something they work on every day during the first twenty minutes of practice, but it also carries over to the team periods where defenders are ripping at the ball off the scout team backs and receivers. Even when there is an incomplete pass, there is a defender running over to pick the ball up off the ground before the equipment man can get there.
Rod Marinelli and these coaches have created an atmosphere where creating turnovers has become the life blood of the defense and it's what they crave.