FRISCO, Texas – In continuing my tape study of the Cowboys' undrafted free agents, it's time to dive into the offensive skill players.
The Cowboys signed an undrafted quarterback over the weekend, and they added a running back a handful of receivers, as well. The numbers aren't favorable, given the personnel already in place on this roster. But it's still worth looking to see what the coaching staff will be working with when these offseason practices get underway.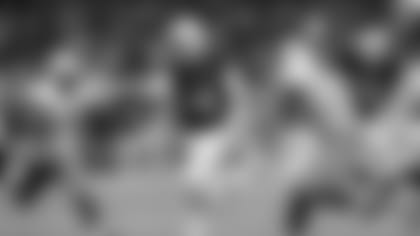 Dalton Sturm, QB, UT-San Antonio, 6-1, 206
Not afraid to put the ball in a tight spot but accuracy can come and go.
Will buy a second chance with his feet, but you see some poor footwork when trying to set up. He can be all over the place.
Has some zip when throwing on the move due to being able to use his entire body. Arm talent is adequate at best.
Doesn't panic when bad things happen to him. Knows how to find the open man.  This is one of his best traits.
Will protect the ball in the pocket. Takes some uncalled-for sacks.
Will struggle with his touch in the red zone. Just didn't give his receivers much of a chance.
Has some ability to throw the ball off play action. Good ball handler.
Is not always quick getting the ball out of his hand. Will stand in the pocket to deliver the ball. He definitely has the toughness to take hits.
Was asked to make some clutch throws at the end of games and just couldn't come up with them.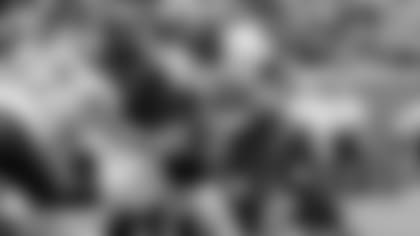 Jordan Chunn, RB, Troy, 6-0, 239
Violent runner.
Doesn't have many moves. Likes to plow straight ahead and run over folks.
He is not going to create much on his own. Big time power player.
Is going to get the ball and lower his head to create space.
Pinball runner. Will bounce off tacklers. Will spin to buy himself some space.
You see snaps where he could have huge runs but then goes to the ground. There are some balance issues.
Best chance that defenders have to tackle him is when going sideways. Doesn't have the speed to finish it.
Does a pretty nice job of adjusting to the ball in the flat and underneath.
Aware pass blocker. Not afraid to deliver a blow. Stays on his feet. Does what he has to do to protect his quarterback.
Can be a load to bring down in the open field.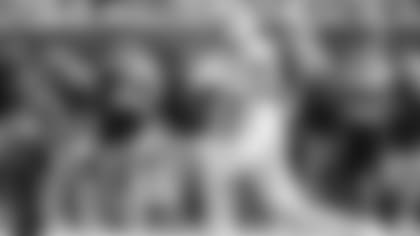 Malik Earl, WR, Missouri State, 6-2, 216
Takes small steps in his routes. Not much stride to his game.
Not afraid to go across the middle. Runs crossing routes and inside screens. He will go after the ball.
Doesn't have much quickness to get away. Defensive backs stay with him easily. It can be hard for him to buy separation.
Has trouble with the contested ball – although his quarterback does him no favors. Ball can be all over the place.
Will adjust to the ball down the field. Made a couple of nice plays where the ball was over his head.
Consistency issues. Earl will make some really nice receptions and then the next ball he will flat miss. His concentration will come and go. Had some bad drops for no reason.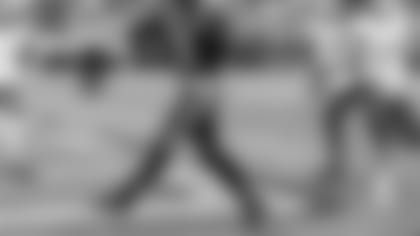 Marchie Murdock, WR, Iowa State, 6-0, 201
Catches the ball in his hands. Will extend to make the play.
Takes a lot of steps in his routes. Sees free access in routes. Cornerbacks just don't walk up on top of these receivers.
Will adjust to the low ball. Will get down on the ground to make a catch.
Can be hit and miss on the contested catch. But he will come back for the ball. Does a nice job of tracking it down the field.
Can adjust along the sidelines. Shows some body control and balance.
Has a hard time separating. Just doesn't have the long speed. Really takes him time to get going. Lack of quickness and speed hurts him.
Physical with the ball in his hands. Will lower his shoulder to fight for extra yards.
---