IRVING, Texas – As I continue my look at the Cowboys' Senior Bowl prospects, I wanted to take a look at some under-the-radar prospects.
These aren't the names that are going to steal the headlines, but all three of them could be valuable additions – and at positions of need for the Cowboys. You've probably heard of these guys, given their high-profile status, but it's worth taking a closer look.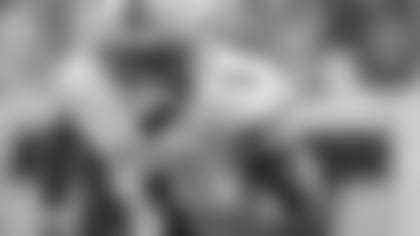 Name: Braxton Miller
Position: WR
College: Ohio State
Height: 6-1   
Weight: 215   
40 Time: 4.42
Report: Made the switch to wide receiver as a successful run as a quarterback. Transition has appeared to be smooth so far. Outstanding athlete and ability. One of those players that can do anything that is asked of him. Can tell that he loves to compete. Will line up inside, outside, quarterback and running back. Has various packages as part of the offensive attack. Can see him having similar success in the NFL in these types of roles. Plays with physical toughness. Will finish receptions. Impressive playing speed for his size. Can separate in a hurry. Has it all, initial and lateral quickness up the field. Home run ability. Plays with body control and balance. Can change directions in an instant. Start-stop quickness. Will plant and explode. Surprising hands and his ability to catch in them. Catch radius is good. Can adjust to low ball. Needs work on routes and how to set them up. Best plays are when he is inside and can run option routes. Can get vertical, will track the ball down the field. Can make tacklers miss. Will lay out for the ball and extend. Will find a way to extend the route and get open. Looks natural catching the ball. Can adjust back to the ball. Will carry route inside and make plays. Is a bigger, faster Hinds Ward. Think he has just scratched the surface on how well he can really play.
Name: Kevin Hogan
Position: QB
College: Stanford
Height: 6-4
Weight: 218   
40 Time: 4.86
Report: Never say die attitude. Is always fighting to make plays. Plays in a pro style attack where you see him taking snaps underneath center. Big play action scheme. Will turn his back to the defense, come back, read  and make throws. Top shelf football intelligence. Has an real understanding of where he needs to go with the ball. Coaches help him with his reads by the way they use personnel and formations. Doesn't have top arm talent. Strength is good but not great. Has to wind up to get the ball out. Has trouble throwing the ball with pace when he is on the move. There are snaps where he really tries to throw the ball hard and it sprays on him. Not as accurate the harder he throws it. There are snaps where receivers have to work to make the catch down the field. Showed touch for the screen and passes to the backs in the flat. Can lead them up the field. Doesn't force the ball but also not afraid to throw into tight windows. Can deliver the ball with time. Confident to stand in there and allow routes to develop. Will climb the pocket when necessary. Better going forward than sideways. Good ball handler. Toughness when running the ball. Can see on tape that teammates rally around him and coaches have confidence in his play.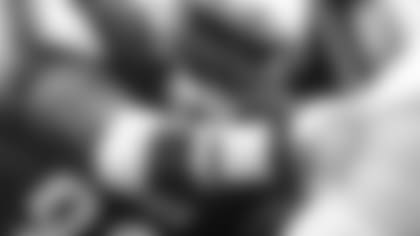 Name: Sheldon Rankins
Position: DT
College: Louisville
Height: 6-1
Weight: 303   
40 Time: 4.92
Report: First thing that jumps off on tape is his initial quickness. When the ball is snapped he is into the blocker in a flash. Very much a reactionary athlete. Plays with short area quickness and a burst. Nice lateral quickness for down the line plays. Will often work outside the tackle box. One gap penetrator. Body control and balance. Plays with lower body flexibility. Not stiff moving at all. Will extend his hands to hold the point of attack. Plays with power to split the double team. Grip and rip on the blocker. Can get to the outside. Will use his hands. Will play square. Aware on the screen. Can control the blocker. Lower body power. Can play him at several different spots. Is able to strike, then work down the line. Is not going to play stationary-is always on the move. Can use him on stunts and games. Athlete. Consistent in the way he plays the game - not up and down at all. Will read his keys and go. Does a nice job of beating blocks one-on-one. Shows pass rush moves and the ability to attack the pocket. Would not be surprised to see a team take him late in the first round. Will likely play as a three technique but does have the strength and power to play some one. Attacks the pocket as a pass rusher and is in the mix in the running game.[embeddedad0]