IRVING, Texas – Much is made of the Cowboys' offensive prospects in this coming draft – particularly at quarterback. That makes plenty of sense, especially when you consider prospects like Carson Wentz will be on hand at this year's Senior Bowl to showcase their skills.
That said, there's no denying the Cowboys' needs on the defensive side of the ball. Luckily, the roster of this year's Senior Bowl is loaded enough to accommodate all of these facts. Dallas has several key free agents on defense, and they'll undoubtedly have the opportunity to draft some top talent to replace them – should they choose to.
Here's a quick scouting report on a few of the best defenders that'll be in Mobile – all of which play a position of Cowboys' need.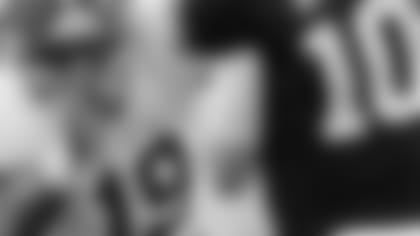 Name:Reggie Ragland
Position:ILB
College:Alabama
Height:6-2   
Weight:252
40 Time:4.89
Report:You can see on tape that Ragland loves to play the game. He is always around the ball. Highly competitive player and leader. Plays with intelligence and is a hard guy to fool. Rare to see him out of position or trailing on a play. Very good short-area foot quickness. Plays with a closing burst, and he can really run. Once he sees the ball, he is going to make a play. There are plays where you see him running past teammates to get there. Plays off blocks with power and is physical. Attacks the gap. Can slide to ball. Interestingly, Ragland puts hand in the dirt in nickel defense and gives them something as a rusher. Quickness off the edge. Flat, drop player in coverage. Don't ask him to do much in coverage. Point of attack player. Can run down ball carriers in the flat. Some snap when he hits. Has a nose for the ball. Can cause turnovers. Assignment sound. Plays square in the hole. This is a plug-and-play type of player. He plays much faster than his 40 time.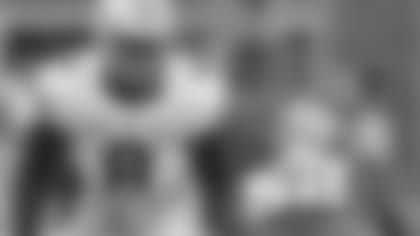 Name:Noah Spence
Position:DE
College:Eastern Kentucky
Height:6-3
Weight:261   
40 Time:4.68
Report:Spence was a transfer from Ohio State. He competes every snap – it's rare that you see him take a play off. Relentless in the way that he keeps coming after the blocker. Has the quickness and explosiveness to attack the edge. Is a much better player when he can play wide. The tighter he is, the more trouble he has. Outstanding playing speed and closing burst. Shows lateral quickness and agility. Nice change of direction and flexible hips. When he gets the corner can really bend. Plays in balance. Will chase the play. Can avoid blocks. Will give ground at times. Will draw double teams. Will locate the ball. Quick up of ground. Close down. Some snap in his hands. Can retrace his steps. Rip and swim move to free. Quick with his hands. Avoid blocks and make tackle. Can create turnovers. Will throw moves along the way. Tries to close down. Size will give him problems in the running game. His playing strength could improve to help in this area. Will play on both left and right side. I feel like he is more of a true right side guy. He is one of those players that has all the tools and traits, but you are going to have to make a determination whether the off the field concerns keep him on the board. Very talented.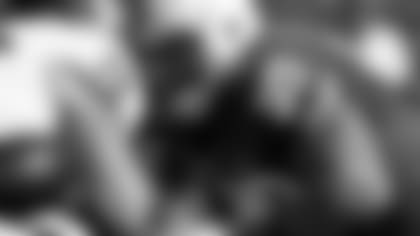 Name:Austin Johnson
Position:DT
College:Penn State
Height:6-3
Weight:325  
40 Time:5.25
Report:Lines up as a one-technique defensive tackle. Non-stop motor and effort. He has a physical toughness to take on multiple blockers and still remain productive. Excellent speed and quickness despite his mammoth size. Plays with a closing burst and acceleration. Lateral agility is rare. He can attack the gap and get up the field. Can get some push on double team. Will fight off blocks to hold the point. Shows upper and lower body to get rid of blockers. Plays down the line. Aware for the screen. Hard guy to fool. Can change direction once he makes the read. Will fight to avoid the reach block. Don't see him get hooked. Makes plays from the back door. Has the quickness to get away with this. Stays active. Tremendous power. Can really hold the point of attack. Can get push in the middle. Will use moves to free himself. Hard man to block on the move. Disruptive. Can finish plays. [embeddedad0]