IRVING, Texas – We head further into our Senior Bowl preparations with a look at three positions of need.
If you're up to date on your draft prep, you're aware the Cowboys have needs along the defensive line, in the secondary – and of course there's the potential of drafting a quarterback. These are all solid options for all three positions, and the Cowboys will have a chance to take a look at all of them this week in Mobile, Ala.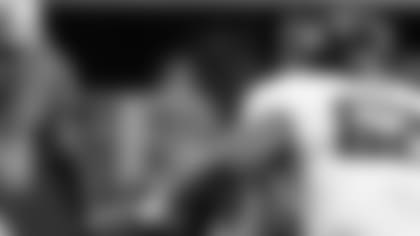 Name: Shawn Oakman
Position: DE
College: Baylor
Height: 6-7
Weight: 276
40 Time: 4.88
Report: As many have noted, Oakman is one of those players that surely passes the eye test when you study him on tape. When he wants to compete, he can be a handful for blockers to deal with. His play tends to lack consistency and that is troubling. I have found that in games that were played later in the season, the light appears to have gone off. He was outstanding in his bowl game against North Carolina. He played as if the game was important to him. The first thing you notice is that he plays in a bad stance. It's hard to watch a player that is as long and rangy as him be balled up in his stance. I feel that a team will take him and stretch him out -- which will keep him from popping straight up. There is acceleration and a burst to his game. When he has to chase a play from the backside, you can see the lateral speed. He is outstanding when he can make plays on the move, but he needs to be allowed to attack the gap more often. He will surprise you with his strength, especially when he extends his hands. I have seen him take his hands, put them in the middle of a tackle's chest and walk him straight back. There are flashes of pass rush moves, but he doesn't nearly go to them enough. It's like he doesn't trust them. I have seen him capture the corner with quickness and balance, but he just needs to be more consistent doing it. He will need work on his key and diagnose. I would like to see him play with more awareness. There are times where the ball just goes right by him. He tends to get too tied up with the blocker. Similarly, he will show an initial surge, then when he gets caught, he'll just stop. For a guy that plays well on the move he will get cut off. He plays better when he wants to be physical, and he has the athletic ability to play well in the twist game -- but Baylor didn't use him that way. Someone needs to reach this kid because he does have some talent. This is the kind of player that scouts dread due to the flashes you see when you put on the tape. He could be a coach killer or a difference maker. It will be interesting to see how he takes to the pro coaching at the Senior Bowl – huge week for him.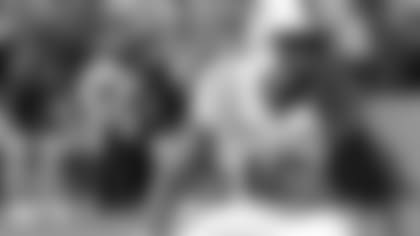 Name: Jeremy Cash
Position: S
College: Duke
Height: 6-0
Weight: 208   
40 Time: 4.56
Report: This is one of the most competitive players that you will ever study. Cash lines up as a safety but really plays more like a linebacker. He plays with a physical toughness, but he doesn't have that speed or quickness that really jumps off the tape. His range is more due to his effort than skill, but he plays with intelligence. It's rare that you see him fooled or in a bad position. There are times where you see him cover down in the slot, but coverage is not his strongest suit. He avoids blocks and gets in on the tackle. He doesn't fight with the blocker much, because he knows that his job is to go get the ball and make the tackle. His playing strength is better than his body control and agility. He can put himself in position when he reads the play. He will finish, as I think he's the best tackling safety in the draft. He throws his body around. The Blue Devils often used him as a blitzer, and he is a willing hitter. He showed a burst to make tackle. He can get to the outside. He works to be around the ball and can beat blocks. He doesn't really back pedal – he is stationary, then goes. Can carry the back into the flat. Outstanding effort. Need for him to be around the line of scrimmage more than playing in space, but he is not afraid to mix it up. If asked to play in coverage schemes during Senior Bowl practice, he is going to look bad -- but wouldn't look bad physically how he plays. Very tough.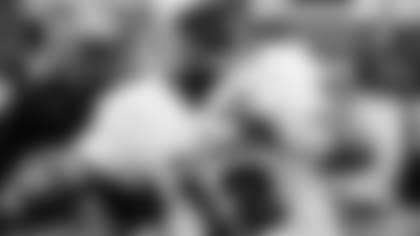 Name: Jacoby Brissett
Position: QB
College: North Carolina State
Height: 6-3
Weight: 235   
40 Time: 4.76
Report: This is an interesting prospect in that not many people are talking about him as of yet -- but that is about to change. I have a feeling that he will shine in these Senior Bowl practices and game. Physically, he has all the tools to play in this league and have success. His size and mobility show up when you watch him play. The arm talent and strength are there. He can make the across-the-field throw and does it with ease. He can slide in the pocket or hang in there on the blitz. If he has a flaw, he tends to lock onto his guy. He will need to be trained to work through his reads. He has the arm strength and confidence to throw into tight windows. There were receivers covered and he still choose to go in that direction. He will put some air on the deep ball. He can launch it when they run those "9" routes, and he can throw the ball on the line. He shows some touch to the flat. But he needs to play with more awareness, especially in the pocket. He doesn't always see the field well, and he will need to improve his anticipation. He missed some open guys and there were some late throws. He does a nice job of delivering the ball on the move, and he can make some plays with his feet to buy a second chance. This guy is not afraid to rip the ball and I like that about him.