IRVING, Texas – Who are these 2012 Dallas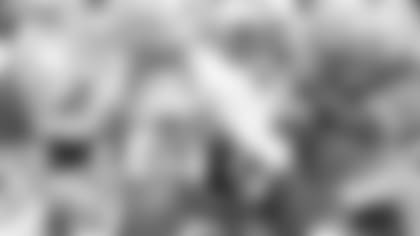 Are they this quality team that can go on the road in an emotionally-charged season opener and beat the Super Bowl champs? Or the team that limps through the home opener in a 20-point loss to the Chicago Bears?
         Are they this team that can go on the road and put 30 points on the 5-1 Baltimore Ravens? Or one that can manage only one touchdown playing at home against the 2-3 Tampa Bay Buccaneers?
         The team that can rush for a mere 128 combined yards in three consecutive games? Or the one that followed up that streak of mediocrity with a 227-yard rushing performance last week against the Ravens?
         The defense that was responsible for no more than the 20 points the Bears scored on the Cowboys that Monday night over the first four games of the season? Or the one that allowed the Ravens in Game 5 to score points on four of seven possessions, including the crushing touchdown on a 10-play 73-yard drive right after the offense had narrowed the deficit to 24-23?
         The team that was good enough in that same Baltimore game to basically gain 110 yards to officially cover 80 to not only cut the Ravens lead to 31-29, but also have the intestinal fortitude to recover the ensuing onside kick to get themselves into field-goal range? Or the one committing five turnovers against the Bears?
         Scratching your head, aren't you?
         Alternately mad as hell and optimistically encouraged heading into Sunday's noon (CT) kickoff at Bank of America Stadium in Charlotte, N.C., against the 1-4 Carolina Panthers, with these radical emotional swings raging from game to game, half to half, heck, possession to possession?
         Well, we're getting perilously close, and to me we will know for sure once the Cowboys emerge from this current five-game stretch of having to play four of those on the road, now going back-to-back on the road this Sunday before returning home to meet the Giants – again – and then packing their bags for Atlanta and Philadelphia.
         That will highlight the nine-game mark, and they had better win at least two of these next four for their own good, or else …
         Now, Cowboys owner Jerry Jones does think he knows who these Cowboys can be, saying this week, "All of those things give us a chance to take a team that is, if you look at the pluses (vs. Baltimore), evolving into a team that can compete for the championship. *Not next year. This year*."
         Bold words heading to Carolina for a team saddled with a two-game losing streak and having lost seven of its last 10 games if we go back to last year.
         Of course, Jones himself has alternately been chided cross-country as still being the eternal optimist (the polite remarks), but also as having lost his mind after turning 70 last Saturday for saying as much, even though heading into this weekend the Cowboys are among 16 teams in the NFL either 2-3 or 3-3, if you can imagine that. And even though they are dead last in the NFC East, Dallas is only one game behind the division-leading Giants in the loss column, having played one less game.
         Call him crazy if you must but are you sure you already know what this team is? Or does a slow start from a relatively young team sporting 10 starters (if you count both kickers) in no more than their third NFL season simply drive you crazy mad?
         What you say salty veteran Jason Witten of hearing what the owner said earlier this week?
         "You mean about us contending for a championship?" Witten said.
"Yeah, every man in this room should believe that," he continued. "If they don't, then (they should) get out of here."
Now we're talking, right? You like that?
Or how about this from the quarterback this week about Sunday's game against the Panthers?
         "Very, very important game for both teams," Tony Romo said. "There's been a great sense of urgency at practice this week to correct the things that would allow us to win football games."
         Like getting back to the line of scrimmage after a completed pass with 23 seconds left to play so another play can be run or the ball can be spiked to stop the clock, I'd suspect.
         Like cutting down on the 13 penalties that occurred for the third time in five games last Sunday, although ironically became just the first loss of the three.
         Like maybe the defense forcing a turnover, and I'll refrain from asking for *a couple of *such items since the Cowboys have produced just four in five games and are dead last in the interception category as you would imagine if you only had one. Although I must say defensive coordinator Rob Ryan insists that is going to change, and even invented a new category while insisting getting the consistent pressure they have failed to produce on Carolina quarterback Cam Newton this Sunday will be the key: "We are going to get pressure, that's the way it's going to be. We're going to get takeovers."
         Yeah, that's right, big guy, takeovers. Right up there with your sweet live ass expression of a year ago.
         Like maybe also making a habit out of rushing for the 5.4 yards a carry they did against Baltimore, not the 2.4 they had the previous three games. And if they are going to, a big portion of that will have to be from Felix Jones, taking over for the injured DeMarco Murray (foot), which he did capably well last week rushing for 92 yards on 18 carries, including a flashy 22-yard touchdown run. Interesting note on Felix: In the 24 games he has carried the ball at least 10 times, he's had a *sweet live ass *average of five yards a carry.
         And, of course, finish, just as they did against the New York Giants in the opener and in the narrow 16-10 victory over the Bucs, which certainly wasn't pointed out with near as much enthusiasm as was the Cowboys' inability to finish against the Ravens. Oh yeah, another interesting note: Since Jason Garrett took over as Cowboys head coach in Game 9 of the 2010 season, the Cowboys are 9-9 in outcomes decided by no more than eight points. But judging from all the wailing over the Baltimore loss, you'd had thought they were 0-18.
         In fact, let's just compare that to what Bill Belichick, Tom Coughlin and Andy Reid have fared in games decided by no more than eight points, or one possession, in the same time period since Garrett has been head coach. Try 22-21, Coughlin the only one with a winning record (8-6). And if we compare since the start of the 2011 season, when Garrett became the fulltime head coach of the Cowboys, his record in eight-point games or less is 6-6, and the other three? Well, try 15-18, again Coughlin the only one with a winning record (6-5).
         So, let's hold tight and just see who these Cowboys are. Presently, a fraction below so-so, reminding me of these Italian bistro wine glasses I have, the little short ones like my grandpa used to drink out of back in the day. There is a thin line circling the middle of the glass. Above the line is the word ottimista. Below the line is pessimista.
         You get the idea, right. And these Cowboys right now? Sorta borderline.