*Get even more in-depth exclusive content like this with a subscription to Dallas Cowboys Star Magazine. Enjoy all 32 issues, including our annual draft review, training camp guide and one-of-a-kind Dallas Cowboys Cheerleaders Swimsuit Issue for only $14.99 digitally or $39.95 in print. You can also purchase a single digital edition for just $3.99. *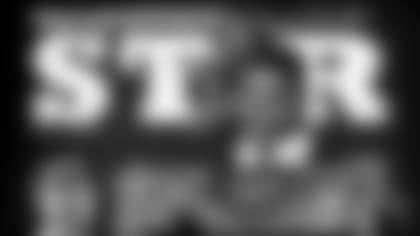 Within a singular moment, a football dynasty was given and also taken away.
October 12, 1989. That's the day the Dallas Cowboys traded their lone Pro Bowl player, running back and Heisman Trophy winner Herschel Walker, to the Minnesota Vikings for what would become a bevy of draft picks, players who would contribute mightily in later winning three Super Bowls in four years.
However, for the two men who orchestrated the heist, this was the beginning of the end. A marriage does not dissolve overnight. Winning was never enough. Their egos needed more. They needed credit. They needed to be acknowledged as geniuses of their craft. Or maybe it wasn't that complex. Maybe it was just two old friends wanting, needing, bragging rights. We'll never know because they don't know.
So as time passed, and more and more of the team's dominance was attributed – perhaps unfairly – to that single trade, each man, Jerry Jones and Jimmy Johnson, wanted the world to know who was responsible.
For Jones, it was a "We" thing. Jimmy and me did this, worked out pretty well, huh?
For Johnson, though, it was an "I" thing. Always I. Never We. I made this trade. I am the genius. I did this.
Take Johnson's quote from the recent ESPN 30 for 30 *short "*The Great Trade Robbery":
"I don't know (that) I have any different feeling today saying, 'Hey, I was right,' because at the time, when I made the trade, even though I was criticized, I knew I was right."
We just wouldn't suffice. And thus, less than five years from Walker being dealt, Johnson was fired. To this day he claims to have resigned, but that just isn't so. He was fired. The We fired the I, although by that point, the We was no more. The former Arkansas Razorbacks football teammates had been separated for some time, just the formality of filing the papers remained.
"I don't think a day has gone by since letting Jimmy go that I don't think about how we could have handled it differently," Jones said. "We were on top of the world, and that wasn't enough. It is realistic as it ever has been to ponder the issues and circumstances that we allowed to evolve.
"Sometimes I find myself wondering what motivated me, what was my motivation in this, and then at the same time, what motivated him?
"We were enjoying unique success, and we took all the trappings of a television soap opera. We handled it like they do on those soap operas. I guess we are just human. We should have been better than that. I hope we both appreciate what we did together. I know I do."
Some 25 years removed, the majority is reliving the Walker trade itself on this silver anniversary, which is fine and we shall as well. That's not really the story, though. The story is about Jerry and Jimmy, who to this very day are feuding and bickering, even 20 years removed from working together, although it should be noted the two have rekindled their relationship here and there, always with a few drinks and an abundance of laughs. In 2010, Jones told me that if he were to be inducted into the Pro Football Hall of Fame someday that Johnson would be the one to present him.
Unfortunately, here and now is not among their better times. It actually might be the lowest point the relationship has seen since the fallout, which is truly saying something, considering they've gone years without speaking previously.
In retrospect, the genesis of the success and melodrama that has since followed was the Herschel Walker trade. This seems almost ludicrous since the very foundation of those three Super Bowl winners, the depth of those teams, can be attributed to the deal. 
And that's true. But, also understand that the Cowboys made 50-plus trades in five years and Troy Aikman, Michael Irvin, Daryl "Moose" Johnston, Nate Newton, Mark Tuinei, Mark Stepnoski, Ken Norton Jr., Jim Jeffcoat and Tony Tolbert, among others, were already in place.
Also, if Minnesota didn't up its offer, the Cleveland Browns had already submitted a nice package for Walker's services, which included multiple first- and second-round picks. In 1990, the Browns picked 18th overall (a selection they dealt to Green Bay), which was the draft slot after Dallas took Emmitt Smith. There were a whole lot of ways the Cowboys could've landed the coveted running back.
In other words, revisionist history at times oversimplifies things by attributing the Cowboys' dynasty to the Walker trade and that just isn't so. A lot of wise decisions were made before and after. Disney isn't Disney because of Mickey Mouse.
"The trade was a smart business move, but at times I think people tend to forget that the success the Cowboys had under Jimmy and Jerry wasn't just because of that trade," Walker said in a 2010 interview for the book America's Team: The Official History of the Dallas Cowboys. "They brought an attitude that we were going to win. They were both so driven.
"I never think that much about the trade itself unless someone brings it up. If people want to say it was the biggest trade there ever was and ever will be, I'm OK with that. It's always good to be a part of history, no matter what the reason."
As for the trade, here's the crux of what took place: Johnson, in his first season as head coach, came up with the idea of trading Walker for draft picks. The team was winless, so however impressive Walker's numbers, they weren't helping. He brought the idea to Jones, who approved. They both worked the phones and, yes, the fax machine, having limited time before the Wednesday, Oct. 11 deadline at 6:30 p.m.
Vikings general manager Mike Lynn was given a final chance at the last minute or Walker was headed to Cleveland. Under the gun, Lynn more or less went all-in. In his words, Minnesota was "a big back from the Super Bowl," and a deal was struck involving draft picks and several players – linebackers Jesse Solomon and David Howard, cornerback Issiac Holt, running back Darrin Nelson and defensive end Alex Stewart ­– who were tied to draft picks if they were released at season's end, which was the plan all along.
Except for one minor issue. Walker had absolutely zero interest in relocating to Minnesota. He honestly didn't want to go anywhere with the possible exception of the New York Giants and even threatened to retire altogether rather than reporting.
"A lot of people don't know, or maybe just don't talk about, the other part of the story and that was the million dollars to accept the trade," Walker said. "I didn't want to go to Minnesota. Jerry worked hard to make that happen. And he was very smart in doing that. I think he knew the impact the trade would have on his football team. I loved playing in Dallas and was definitely surprised by the trade. There had been some rumors, but when it happened, it was still surprising."
Jones has one of those memories where there's a real chance he has no idea what that morning's breakfast was, but he can remember every offensive snap from one of his football games at Arkansas 50-plus years ago. Ditto for the Walker trade and the negotiation that followed. The "Trade of the Century" came really close to becoming a footnote of what might have been.
"First off, absolutely, without question, we, Jimmy and myself, we were the ones who negotiated that trade," Jones said. "Basically, there has always been a little angst there with Jimmy saying he's responsible for the Herschel Walker trade. There is no question it was a 'we' thing. It was not only negotiating, either.
"There were huge financial considerations because we doubled our draft picks. That's where we were spending all of our money back then. There's no free agency, and so I had guys like [former Raiders owner] Al Davis tell me, 'Jerry, do you realize what you are doing? You just doubled the amount of money you're going to be paying over the next three years into players.'
"My point is there was a lot to consider. And Herschel had the right to veto it. I spent all night, or into the wee hours of the night, at some restaurant over in Irving – some place that was open all night, I'm pretty sure it was a Denny's – with Herschel and his agent, Peter Johnson, negotiating what to give Herschel to agree to make the trade. Herschel had the right to say no, so Herschel had to agree to make it. He had things that were based upon him being with the Dallas Cowboys where he was making some real serious money. That had to be negotiated. And the Vikings weren't kicking in any money. They made that clear. This was on us.
"That was from the get go when I talked to Mike Lynn. Mike said, 'Do you think he'll come? Will he come? We've got a good team, a good place for him, will he come?' That's probably to me one of the biggest things in this transaction was getting Herschel to agree. We were together for hours upon hours working through this."
Finally, a deal was finalized, with Jones writing Walker a check for $1.25 million. Walker would also receive a free house in Minneapolis and two cars, including a Mercedes-Benz.
And keep in mind that Jones wasn't the one who signed Walker to a contract that allowed him to veto any trade. That was the previous front office. Still, this was a barter worth making, and Jones made his fortune taking gambles and making deals. Even buying the Cowboys was a risky investment, to some even a dumb one, considering the financials at the time.
At the press conference announcing the trade, Johnson was giddy. He understood the specifics that only Jones and Lynn were privy to, about the players the Vikings were giving up being attached to high draft picks. Lynn foolishly thought Johnson was going to rebuild around these role players, fringe starters at best, only a few of whom had started for Minnesota. But the plan was to strip it bare bones and start from scratch and to do that meant hoarding draft picks.
"One of the greatest coaches of all time, Tom Landry, was last in the NFL with Herschel Walker, so what makes me think losing our first six games that I was any better?" Johnson said during an exclusive interview in 2010. "That's why I didn't mind trading him.
"It wasn't near as popular a trade then as what people think. He was our only Pro Bowl player. Well, I even made the comment at the press conference that you aren't going to realize it now, but years from now you'll look back and say this is like the great train robbery, and people laughed at me.
"Some people still don't fully understand that trade."
As the team started winning in the years that followed, Johnson more and more was taking all the credit for the success. He'd tell assistant coaches, players, media, anyone within earshot that Jones had given him absolute authority on personnel decisions. Each and every move was Johnson's alone, with Jones running the business end, the money stuff.
For years, heck to this day, he tells the story of the Walker trade from his "I" perspective, adding that he told Jones he had to make it work financially with Walker, as if their roles were reversed and he was giving out the orders.
The truth is, Johnson never had final say on personnel decisions. The wording of his contact was clear in that a player couldn't be cut without Johnson signing off first. That was it. And while Johnson has said numerous times that he was the general manager, that also isn't true.
Jerry Jones has been the general manager of the Dallas Cowboys since the day Tex Schramm resigned in April 1989. Jones signed off on every single trade and draft pick Johnson made with the team, just like the majority of owners in all sports. And there's a pretty good reason for that. They're the ones signing the checks.
Also, Jones wasn't exactly inexperienced in wheeling and dealing. He was among the most successful businessmen in the country, mostly in oil and gas, but real estate as well.
"Now, I knew, just knew, that it was going to not be easy or a smooth road," Jones said. "There was some trying times, very trying times. That aspect of it, the management aspect of it, I think for my age at the time I had really been involved in negotiating with some very prominent and highly situated people in companies.
"I knew how to give and take and get it done for the most part. I earned the chance to buy the Cowboys by trading, so when it came time to make a trade like Herschel Walker …"
Here Jones pauses. Not a natural pause, either. He knows exactly what he's going to say, where his side of the story is headed, but he's been in this very situation before.
"I've been made to look bad on this 50 different ways. You've read the stories. Sometimes I speak absurdity, try and make comments for humor. Sometimes I say things to take the pressure off the players and coaches. I do that all the time. Let 'em take their shots at Jerry, I can take it. Better me than them. Do people really think I don't know what a glory hole is? I know the definition. I'm in on the joke.
"Other times, though, what I say, sometimes just for fun, a lot of that is misinterpreted. It's not meant to be taken seriously. And I have to adjust to that one of these days and become a better communicator. I kick my own ass sometimes. There's no way around that."
At this Jones laughs. That's probably the least known aspect of the Cowboys owner. He is well aware of not only who he is, but also how he is perceived. And while he's quite comfortable in his own skin, it's been a heck of a ride this life of his, Jones admittedly wishes the public perception of him was closer to reality than myth.
All of that started with that first press conference, with the socks and jocks, and so for a multitude of reasons, the Jerry/Jimmy breakup was blamed almost entirely on Jones. Even Johnson himself, though, has said numerous times that there's plenty of blame on his end, too. He was, after all, the employee.
"Did you know Jimmy has never been at a job longer than five years?" Jones asked me.
Yes, Jimmy told me that back in 2010. He called himself a sort of football gypsy.
"He said that? I don't want to sound like I'm using that as an excuse for what happened, for us not being able to make it work. But the facts are the facts, and I appreciate Jimmy saying that himself."
Jones can jump around from topic to topic without so much as a pause, oftentimes in mid-sentence, but he usually returns at some point. And sure enough, we've returned to the Walker trade.
"I've heard it discussed, 'OK, who made that trade with Herschel Walker?' I got here trading. That's why I own the Cowboys, because I could trade. I could fundamentally figure value for value for value. That's not something that comes with coaching in college. That's a different dynamic all the way. They're recruiters. They know what football players look like because they've seen a lot of football players. But when it comes to working your way through draft picks, when it comes to working your way through trades and all that kind of stuff, that's why there's never been, since I've owned the Cowboys, but one person that had the authority to make a trade or to acquire a player or make a draft pick decision.
"I was thinking about, and we were thinking about, the idea of who have we got? We're not going to win right now, who've we got on this roster that you might be able to trade? That was fair from the very beginning. Jimmy thinks because you weren't sitting up there having some major meeting about it, that it was all his world. I give him that. He could be sitting back there in his office thinking about things.
"What we really have is Jimmy would come in and make a recommendation and then you decide with that recommendation or why not. That's what it really is. I think most businesses, most NFL teams, work that same way. But it is the owner's decision, no question about it. He can recommend, a lot of folks can recommend, but it's your decision.
"And let's be honest, I'm not the only person in this world who has said or thought that Jimmy Johnson doesn't like it when somebody can make a decision that trumps him."
There has been a lot of misinformation out there over the years about Jerry and Jimmy. First, they weren't best friends at Arkansas. They weren't roommates, either, outside of road trips, and even then it was just because of their last names. They hung out in the same circles, like most collegiate athletic teams, and liked one another for the most part. Both also were closer to at least a dozen of their teammates.
They drifted apart after graduating in 1964, too. There was 25 years between them winning the national championship and Jones buying the Cowboys, and over that stretch, the two barely spoke. When they would bump into each other, it was friendly and they would always talk football. Jones envisioned himself someday buying an NFL team, and when he did, Johnson was going to be his head coach. That was the plan.
So when they reunited in 1989, they were quite different people than in 1964. Both had achieved the highest success their fields could offer, two national titles at Miami for Johnson and the wealth to purchase an NFL team for Jones. Neither, admittedly, was humble to say the least.
Johnson also makes a valid point, one with which Jones agrees, in that those first few years Jones was so busy with the finances of the Cowboys, that he barely had time to focus on the football. Jones would always sign off on this move or that, and he handled the negotiations of, say, Troy Aikman's signing bonus (the original check still hangs on his living room wall) or Walker's buyout, but 18, 19 hours a day, he was trying to balance the books on a franchise that was hemorrhaging money, more than a million a month when Jones bought the team.
Once all the bills were paid, and the Cowboys were turning a profit, Jones definitely had more free time and took more of an interest in his favorite pastime, football.
By that time, Johnson was already growing irritable with having to answer to Jones. In his mind, Johnson was going to have the same authority he did at Miami, where the head coach of a big-time college program is more or less all three branches of the government.
Those final two seasons, 1992 and 1993, Jones and Johnson were barely speaking, and Johnson, usually after a few beers, was openly bad-mouthing his boss to other coaches, media, anyone he could find really.
Jones knew about it, too, but decided to just stay away for the most part, not douse gasoline on the erupting volcano. It's hard to gauge where the anger came from on Johnson's end. He was a Super Bowl-winning coach, the highest-paid head coach in the league, and he wasn't working crazy hours. The football world was his.
There were also rampant rumors of Johnson leaving to take the head-coaching job with Jacksonville. Know where those rumors were coming from? Johnson, in the midst of the 1993 season no less. After winning Super Bowl XXVIII in Atlanta, a friend of Johnson's said he'd drive his car back to Dallas. Johnson said to take it to Florida instead.
There on the podium, accepting his second Lombardi Trophy, Johnson says he knew this was the end. Jones was hopeful of somehow making it work another year or two, but at this point, all that was left was finality, which came at the NFL owners meetings in March.
"I used to have a big sign on my desk that said, 'You can conquer the world if you're ready to give others credit.' And that was on my desk, right there," Jones said pointing. "How it all went down with Jimmy and me, that was not my style and that brought out a response in me that I don't like to this day in myself. I don't like it. It's against my grain.
"And the facts are, what I'm interested in doing is having a lot of people give their input, that has to be the case, and we take all the information and make a decision. At the end of the day, though, I'm responsible for it because I own the team.
"A lot of people, especially since how it all ended with Jimmy, have been intent on making it a negative, trying to make it look like I'm the only one that makes a decision. That's just not the case. Never has been and never will be."
John Madden is fond of telling a story about attending a practice at training camp. He's standing with Stephen Jones and points out a piece of trash on the far end of the field. Coaches, players, fans walk right by, no one picking it up. Madden looked at Stephen and said, "Your father will pick up the trash when he comes out here, I guarantee you."
Sure enough, Jones did just that.
"Who treats a rental car the same way you do your own car?" Jones said when reminded of the story.
So yes, this is the 25th anniversary of the Herschel Walker trade. It is what it is. To say the deal created a dynasty is extreme, but it certainly went a long way toward winning three Super Bowls.
In reality, Jerry Jones and Jimmy Johnson created a dynasty, two men who in spite of themselves, of their egos, of their pride, brought the best out in one another. Not as men, both would admit that, but in terms of building a football team, no one has ever done it better. And neither of them have come close since going their separate ways, Johnson finishing 36-28 and winning two playoff games with the Dolphins before retiring to the broadcast studio and the Cowboys having won a single playoff game since 1996.
There are only a few ways of measuring greatness in the NFL. There's winning and there's making a whole lot of money. And there's doing so at such a ridiculous level that the league itself is forced to change the rules. That's what Jerry and Jimmy did. They created free agency and the salary cap because, well, Jerry and Jimmy were just that good. The old rules would no longer suffice.
None of the success was enough, though.
"I didn't drive down to Dallas to take the head coaching job of the Cowboys, I honestly didn't," said Barry Switzer, who has known Jones and Johnson for 54 years, dating back to him being their freshman football coach at Arkansas. "I was coming down to talk some sense into those two. They could have kept winning Super Bowls for who knows how long. Whatever the formula was, they had it.
"When I walked into Jerry's office, though, Jimmy was already gone. There was no fixing it. I guess there was really no other way for it to end."
There really wasn't. And it all began with The Herschel Walker Trade, a singular moment that served as the very foundation of a football dynasty … as well as the very destruction of the brilliant and dysfunctional We behind it.