IRVING, Texas – Welcome to the fifth installment of the Dez Countdown – a number that feels so official that I'm going to use a Roman numeral.
This will henceforth be called "Dez Bryant's End Zone Extravaganza Part V: Electric Boogaloo."
I feel kind of bad for these next 10 touchdowns – which I'd consider the middle children of Dez Bryant's resume. They're clearly a step above the ones that have come before them, but they're honestly not on the same level as the highlights that will comprise our top 10.
These are basically Dez's forgotten moments, is what I'm trying to say. Great enough to be heroic, but not quite legendary. And as we all know: "Heroes get remembered, but legends never die. Follow your heart, kid. You'll never go wrong."
What I'm Calling It:Dez Is Right, Ref Is Wrong
When It Happened:Nov. 14, 2010
Against the:New York Giants
Significance:One week after the removal of Wade Phillips, Bryant tallied three catches for 104 yards and this touchdown to help Jason Garrett get his first career win as the coach of the Cowboys.
My Thoughts:In his ninth career NFL game, Dez Bryant skies over a veteran corner and comes away with an absurdly difficult catch – and then the referee rules it incomplete. What does the timid rookie do? He says "No freakin' way, dude" and sets about correcting the injustice. Just days after his 22nd birthday, he's running over to the sideline, demanding the Cowboys challenge the call. He's obviously right, and the play is correctly ruled as a touchdown. Nice try, stripes. Go steal somebody else's touchdown – Dez Bryant isn't gonna stand for that nonsense.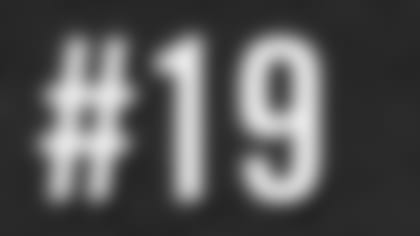 What I'm Calling It:Zero to One Hundred
When It Happened:Oct. 14, 2012
Against the:Baltimore Ravens
Significance:The first touchdown of Dez's third season. He started slow in 2012, with just two touchdowns in his first eight games, but he rebounded to finish with 12 on the year. This is the second time we've seen him victimize Cary Williams on this countdown – both from the same game.
My Thoughts:Everything that's happening here seems to suggest that this is going to be a relatively boring highlight. It's 1st-and-7, Tony Romo drops back and chunks another ball up to Dez. History suggests we're in for a routine play, right? Well, no. This thing goes from mundane to jaw-dropping pretty quick. For starters, Romo puts the ball where the receiver is the only one with a prayer of catching it – and honestly, 90 percent of NFL receivers probably don't have a shot. In an instant, Dez swings his entire body around, repositions himself for an entirely different type of catch, lays out and drags his feet along the side of the end zone. He does all that despite having Cary Williams draped over him. This is honestly one of the sneaky-best catches on the entire list, but it lacks the flash of some of the heavyweights.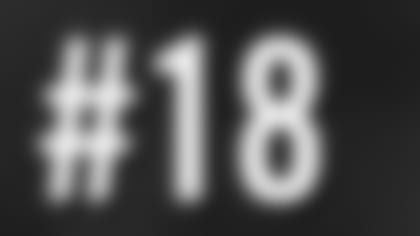 What I'm Calling It:Poor Bradley Fletcher 3.0
When It Happened:Dec. 14, 2014
Against the:Philadelphia Eagles
Significance:Gave Dallas a 14-0 lead in its eventual 38-27 win against Philly, putting the Cowboys in prime position to win the NFC East.
My Thoughts:Fun juxtaposition: this was the first of Dez's three touchdowns against Poor Bradley Fletcher that night, but it's the last one we'll see on this countdown. It's Vintage Dez – head for the end zone, find the ball, go get the ball. The reason I'm ranking it so highly is because it looks so utterly dominant. This shot the Cowboys out to a two-possession lead in a big-time game, and Dez made it look positively easy despite Fletcher's desperate attempt to get in the way. The best part is probably at the end, when Dez holds the ball one-handed, effortlessly back in Fletcher's direction. "Did you want this?"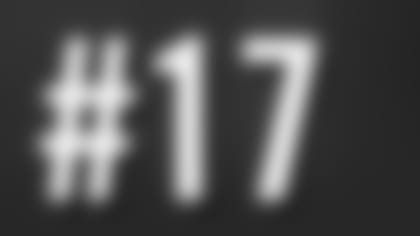 What I'm Calling It:Turkey Trot
When It Happened:Nov. 22, 2012
Against the:Washington Redskins
Significance:Helped jumpstart a Dallas rally in a game the Redskins were dominating, 28-6, at the time. The Cowboys fell behind, 28-3, in the first half, but they outscored Washington, 28-10, after the break. It wasn't enough to win, but Bryant's 145-yard, two-touchdown performance demonstrated his ability to take over a game.
My Thoughts:Good God does this kid have some wheels. It's unfair to say this about a world class-caliber athlete, but you just don't think of Dez as a speedy receiver in the mold of an Antonio Brown – and then you see him do something like this. It's classic Tony Romo improvisation, and he does well to place the ball just beyond Josh Wilson's outstretched hands. Once Dez gets the ball, though, it looks like a track meet. Three different Washington DB's are in position to make a tackle, and they all look utterly unprepared for Bryant's horsepower. It's not going to be the last time we see that.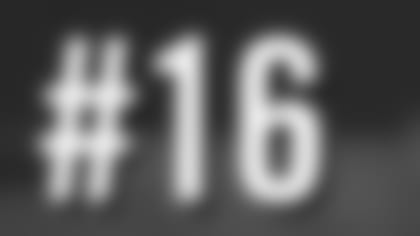 What I'm Calling It:Get Behind Me, Redskin
When It Happened:Dec. 28, 2014
Against the:Washington Redskins
Significance:Tied Terrell Owens' franchise record for receiving touchdowns in a single season and gave the Cowboys a lead they wouldn't relinquish in a 44-17 blowout – a win that secured their 12-4 record.
My Thoughts:There's so much to love about this. For the sake of context, keep in mind that DeSean Jackson had just embarrassed the Dallas defense on a 69-yard touchdown catch to give Washington a 7-3 lead. This game meant virtually nothing to the Cowboys' playoff chances, as they has secured the division title the week before. And yet, four plays after Jackson's score, Dez put David Amerson through the spin cycle and tore off toward the end zone. Again, you see his deceptive speed at work, as he rips off 60 yards uncontested. Just for good measure, though, he stiff arms E.J. Biggers into the dirt just shy of the end zone. Underrated part of the play: Tony Romo starts celebrating as soon as Dez dusts Amerson, back on his own 37-yard line. No one was going to deny the Cowboys during that hot stretch in December 2014, and Dez saw to that personally.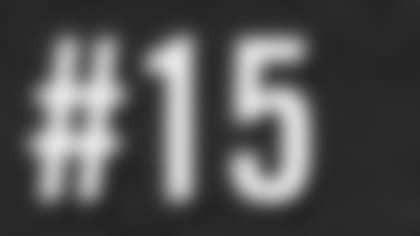 What I'm Calling It:The 30-Minute Touchdown Catch
When It Happened:Nov. 23, 2014
Against the:New York Giants
Significance:Game-winning catch in the classic Sunday Night Football game that featured Odell Beckham's famous one-handed catch. Gave Dallas an 8-3 record heading into a pivotal Thanksgiving showdown against Philadelphia. Also gave Cowboys fans worldwide a perfect retort when faced with footage of Beckham's heroics.
My Thoughts: I told y'all Dez's second touchdown in this game would be showing up, and I put it this high for sheer drama. No, it's not the most amazing catch ever, but it came with roughly one minute to play in regulation, helping secure the Cowboys' 31-28 win after they fell behind, 21-10. As the title indicates, the offensive line gave Tony Romo something like 14 years to throw the ball. With that kind of time and space, Romo sees Bryant moving across the back of the end zone and throws it where his playmaker can go get it.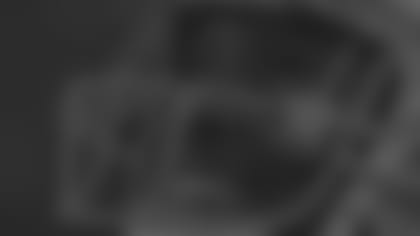 What I'm Calling It:Weapon X
When It Happened:Nov. 22, 2012
Against the:Washington Redskins
Significance:Cut the Redskins' lead to 35-28 in the classic Thanksgiving game we mentioned earlier. More importantly, I believe this is the first known instance of Dez throwing up the "X" – his famous touchdown celebration.
My Thoughts: 4th-and-4 with less than 10 minutes remaining, and Dallas trails by multiple possessions. It's a must-have play, and Bryant isn't going to be denied. It's hard to even criticize the coverage, as Josh Wilson is right where he's supposed to be – he even reaches his hand in to break up the pass without interfering. Not like it matters. Much like the Baltimore play from earlier, Dez readjusts to get away from his man, then hauls in a catch that is much more difficult than it looks. The icing on the cake is the "X." Dez is visibly excited – unusual for him, I know – and crosses his arms in front of him. I have watched all 61 of these plays dozens of times, and this is the earliest known instance I can find Dez throwing up his trademark celebration. That counts for big-time bonus points, considering that the celebration has become ubiquitous for both Dez and the Cowboys' fanbase. Is this the birth of a phenomenon? The only person who might know for sure is probably Dez, and he isn't returning my texts.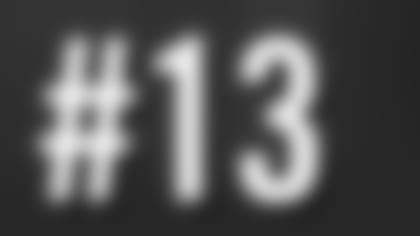 What I'm Calling It:Dez Bullies a Corner 10.0 aka How Is This So Low?
When It Happened:Sept. 29, 2013
Against the:San Diego Chargers
Significance:Tied the game, 7-7, early in the second quarter. Dallas would lose, 30-21, after taking a 21-10 lead.
My Thoughts:The title says it all. Am I an unhinged lunatic for having this ranked outside the top 10, or is Dez's resume really that absurd? Richard Marshall isn't remotely interested in playing defense, as he holds and hand fights with Dez all the way into the end zone. Once the ball gets to its target, though, Marshall does the same thing as his predecessors – he flails wildly at the ball and then watches dejectedly while Dez steps over him like a navy-clad Allen Iverson. It's got to be so demoralizing to know exactly what's going to happen and be powerless to stop it. Richard Marshall is like a well-constructed sandcastle, and Dez Bryant is the tide.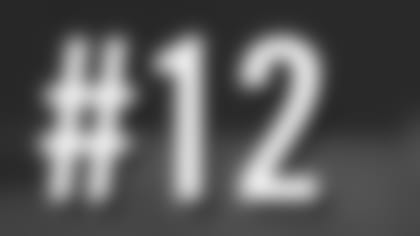 What I'm Calling It:Get Off Me 3.0 aka Get All The Way Off Me
When It Happened:Dec. 23, 2012
Against the:New Orleans Saints
Significance:The second of Dez's touchdowns that day, it gave him 12 scores on the year.
My Thoughts:Mere moments after getting posterized one-on-one, Patrick Robinson is back for another helping. It's not any prettier this time, as Robinson stumbles reacting to Bryant's slant. His half-hearted tackle attempt reminds me of when little kids hang on their dad's legs while he's trying to walk around the house. That's all well and good, but the best part of the play comes when Darren Sharper tries to clean up Robinson's mistakes. Sharper was a formidable safety for many years in the league, but Dez shakes him off with an ease that seems to suggest he's saying "Get off me, you horrific bum of a loser." Two broken tackles, six easy points.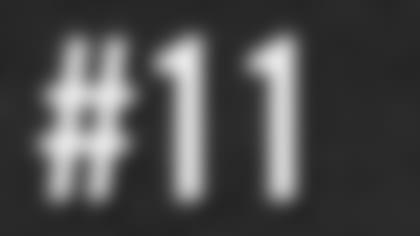 What I'm Calling It:Heel-Toe
When It Happened:Oct. 6, 2013
Against the:Denver Broncos
Significance:The first of 12 total touchdowns that would be scored in the ridiculous 51-48 shootout that Denver won at AT&T Stadium back in 2013. Dez finished the day with 141 yards and two scores.
My Thoughts:Phil Simms' reaction to this play is absolutely hilarious. He starts out impressed, but you can tell he's not convinced it's a catch. "Toes in, but if his heels hit the ground, he would be out of bounds," Simms says. CBS dutifully shows several replays, and Simms' analysis changes from "It doesn't look like the heels come down" to "oh, they come down in bounds." By the time the magnificence of the catch sinks in on the former quarterback, all he can muster is "Oh, that's …" in this wonderfully dazed tone of voice. I know where you're coming from, Phil. Also, a side note: I think this might be the most overlooked of all of Dez's circus catches, and my theory is that's it because it came at the beginning of such an insane game. Not to mention, it was a totally heartbreaking loss for the Cowboys. I assume fans have tried to block out a lot of memories from this one, and I don't blame them.
To quote Kevin McCallister: "This is it -- don't get scared now."
We've covered 51 of Dez Bryant's 61 touchdowns, and only the 10 best remain. I honestly have anxiety about how I broke this all down, because every highlight the rest of the way is some top-notch stuff. Let's reconvene on Wednesday. I'll give you my Top 10, then you can tell me how wrong I am, and I'll tell you I don't care. It'll be beautiful.