IRVING, Texas --- Are you tired of watching Dez Bryant touchdowns yet? I honestly can't fathom why you'd be reading this if you are.
If you're new to the list, then you're just in time for the second installment of my highly scientific ranking of every single touchdown Dez Bryant has scored for the Dallas Cowboys. The first part can be found here.
We're still relatively early in the countdown, so the big-time fireworks are still coming. Please just remember two things -- first, patience is a virtue, and second, even Dez's lesser touchdowns are still pretty awesome.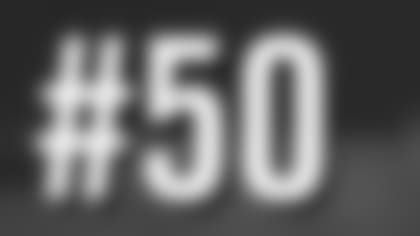 What I'm Calling It:Beat Pat Pete
When It Happened:Dec. 4, 2011
Against the:Arizona Cardinals
Significance:Gave Dallas a 10-3 lead just before halftime. The Cowboys would lose in overtime on a 52-yard connection between Kevin Kolb and LaRod Stephens-Howling.
My Thoughts:The play itself isn't exactly quality, but the opponent in question certainly is. Dez is being covered by one of the game's premier cornerbacks in Patrick Peterson, and he quite simply slips behind him for an easy score. It's honestly not too remarkable, but any time you beat one of the NFL's shutdown corners, it bears mentioning.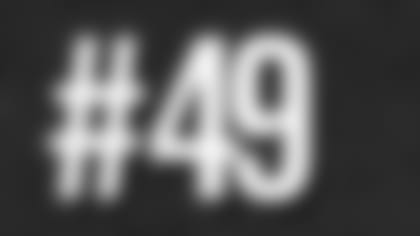 What I'm Calling It:Get Off Me 1.0
When It Happened:Oct. 25, 2010
Against the:New York Giants
Significance:Behold, the first touchdown from Dez's rookie season makes its appearance on the countdown. This is actually the third of three touchdowns he would score in his career debut against the Giants. It's also one of just nine career touchdowns he's caught from a quarterback not named Tony Romo. In this case it's Jon Kitna, playing while Romo sat out with his first broken collarbone.
My Thoughts:Favorite aspects of the play: most importantly, it came on a 4th-and-1. Secondly, the way Corey Webster tries – and fails – to wrap Dez up is fantastic.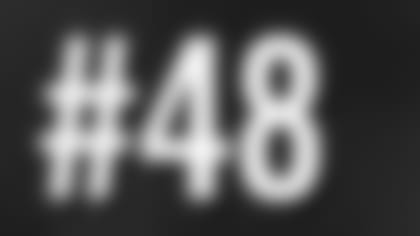 What I'm Calling It:Dez Answers Odell
When It Happened:Nov. 23, 2014
Against the:New York Giants
Significance:This score gave Dallas a 24-21 lead in the third quarter of an instant classic. And of course, what Dez did for an encore will show up later in the countdown.
Dez Factor:This game will forever be known – in my mind at least – as "The Night Dez & Odell Burned It All Down." This play, of course, came about an hour after Odell Beckham Jr. broke the Internet with a one-handed, 43-yard touchdown catch over Brandon Carr. Bryant's answer is nowhere near as impressive, but it still reminded the viewing audience that the Cowboys possess a pretty good receiver, as well.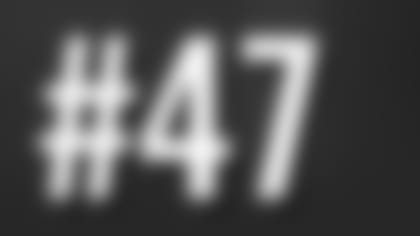 *What I'm Calling It: *Corner Score
When It Happened:Nov. 20, 2011
Against the:Washington Redskins
Significance:Put Dallas up, 7-0, in the first quarter of a game the Cowboys would win, 27-24.
My Thoughts:This is the first of Bryant's seven career touchdowns against Washington, and certainly not his most impressive – not by a long shot. DeAngelo Hall is backed way off the line, and he doesn't have the slightest idea what Dez is trying to do until the route is five yards behind him. Just like the previous play, there aren't a lot of defensive backs in the league who are going to be able to force Dez Bryant out of bounds before he can cross the goal line. Not even a guy as big as LaRon Landry can do much about that.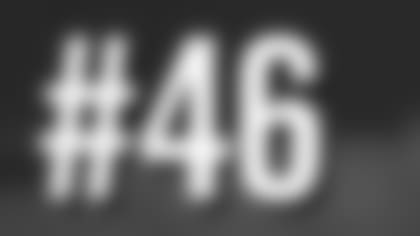 What I'm Calling It:Dez For Heisman
When It Happened:Dec. 2, 2012
Against the:Philadelphia Eagles
Significance:Oh, hey! It's Dominique Rodgers-Cromartie again! This is his second appearance on the countdown – and on his second team.
My Thoughts:Watch the replay, and it's obvious that this was originally supposed to be a called run. The offensive fires off off into run blocks, while DeMarco Murray prepares to take the hand off. Unbeknownst to them, Tony Romo has seen Dez being single-covered by Rodgers-Cromartie, who is backed six yards off the line. Unfortunately for DRC, he gives up roughly 30 pounds of weight to Bryant. That should be pretty obvious, given the way Dez bulldozes him into the end zone from six yards away.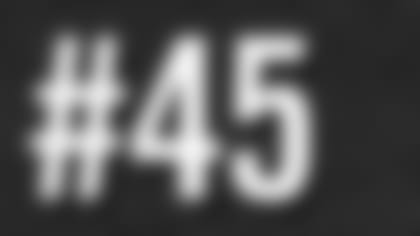 What I'm Calling It:Dez Bullies A Corner 5.0
When It Happened:Sept. 14, 2014
Against the:Tennessee Titans
Significance:The first of Dez's 16 receiving touchdowns in 2014 – a single-season franchise record.
My Thoughts:Our first backshoulder ball of the second entry – and the fifth in total. This time it's Blidi Wreh-Wilson who doesn't have an answer for Dez's physicality. It's almost like watching an NBA center back a shooting guard into the paint for an easy basket. I'm not sure what else a cornerback is supposed to do, but that doesn't make it any less fun to watch.
What I'm Calling It:In Which the Eagles Decide Not to Tackle
When It Happened:Dec. 2, 2012
Against the:Philadelphia Eagles
Significance:The Cowboys trailed the Eagles, 17-10, at halftime and outscored them, 28-16, after the break – starting with this broken play.
My Thoughts:This one would be higher on the list if the Eagles' defense wasn't so mind-bogglingly inept. Everything is set up for Dez to make an insane play. Tony Romo escapes to his right, reverses courses and then chucks it back to Dez on his left. Dez showcases his underrated speed in racing up the field toward the goal line. But right when he looks poised to bowl over three or four different tacklers, Philadelphia's defense just kind of stops. At least four, if not five or six Philly defenders are in position to make a play on Bryant. Literally none of them do. Dez waltzes in for the touchdown, making a promising play look relatively mundane. For shame, Eagles.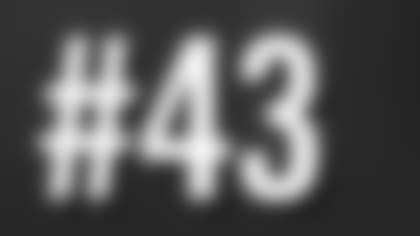 What I'm Calling It:Rope A Dope
When It Happened:Dec. 23, 2012
Against the:New Orleans Saints
Significance:The main thing I'll always remember about this game is the way it ended, when Marques Colston fumbled at the Dallas 24-yard line in overtime and Jimmy Graham recovered a whacky, bouncing ball near the goal line.
My Thoughts:Earlier this spring, the Cowboys had interest in free agent cornerback Patrick Robinson, whose services were for sale after a stint in San Diego. Cowboys fans were clamoring for the team to sign Robinson, and all I could think was: "y'all mean the guy that Dez did this to?" Robinson's missteps against Bryant are so bad that this almost looks like a blooper reel. To use another basketball analogy, it's almost like watching a sick cross-over that breaks the defender's ankles. Let's keep the analogy going and call it what it is: Robinson getting posterized. And he's far from the only defensive back who will suffer that fate.
What I'm Calling It:Jumpman
When It Happened:Sept. 15, 2013
Against the:Kansas City Chiefs
Significance:Dez shows off every bit of his 38-inch vertical abilities for his first touchdown of 2013.
My Thoughts:The coverage from Brandon Flowers isn't particularly impressive, but Bryant's leap to come down with the ball certainly is. It's funny how Dez is neither the tallest nor the highest-jumping receiver in the league, but he sure as hell looks like it when he goes up like that.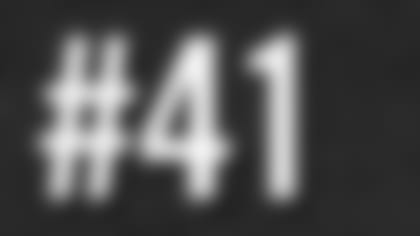 What I'm Calling It:Bracket Busted
When It Happened:Oct. 27, 2013
Against the:Detroit Lions
*Significance: *This game featured so many haymakers. This came just two plays after Detroit cut the Cowboys' lead to 20-17, extending the margin back to 10 points. But what happened? You guessed it. The Cowboys lost – largely thanks to the Lions' 488 passing yards.
My Thoughts:Typically, when an NFL defense decides to take a receiver away, it can do so by employing various types of double coverage. You can see the Lions try valiantly here, with a cornerback and a safety bracketing Bryant on his way down the field. Problem is, Rashean Mathis and Louis Delmas both misjudge Tony Romo's throw – which leaves them both lying on the ground and Dez racing toward the end zone.
Alright, we saw some pretty cool stuff this time around – but still not the coolest stuff. It's almost like the plays are going to get incrementally better as the countdown goes on – a novel concept, I know. The journey continues in the next installment.