IRVING, Texas – We're nearing the halfway point. From here on in, nearly every highlight on my Unassailable, 100 Percent Correct Ranking of Dez Bryant's Touchdowns is going to be pretty good.
If you're just joining us, where on Earth have you been? But more importantly, you can see Part 1 of the countdown here, while Part 2 is here.
I won't waste any more of your time. Part 3 of the countdown begins with arguably Dez Bryant's most noteworthy opponent: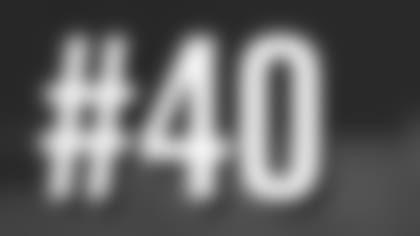 What I'm Calling It:Poor Bradley Fletcher 1.0
When It Happened:Dec. 14, 2014
Against the:Philadelphia Eagles
Significance:Gave Dallas a commanding 21-0 lead in a game that would help decide the NFC East.
My Thoughts:At some point during their preparations for a crucial divisional matchup against the Cowboys, the Philadelphia Eagles decided they'd have Bradley Fletcher single-cover Dez Bryant. It's fair to say that was bad idea, given that Bryant finished the night with six catches for 114 yards and a career-best three touchdowns.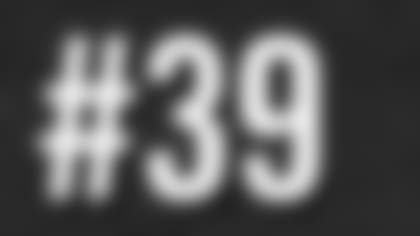 What I'm Calling It:Poor Bradley Fletcher 2.0
When It Happened:Dec. 14, 2014
Against the:Philadelphia Eagles
Significance:Philly stormed back to take a 24-21 lead, but the Cowboys answered the call. Bryant's third posterizing of Fletcher put Dallas on top, 35-24.
My Thoughts:I decided to put these plays back-to-back, just to showcase how hilariously similar they are. The Cowboys liked the result of the first one so much, they tried it again – and the Eagles responded by not really changing a whole lot. We'll call that a questionable decision, at best. There are other reasons why the Eagles lost, 38-27, but Fletcher's ineptitude against Dez is the lasting image of the game.
What I'm Calling It: All By Myself
When It Happened:Sept. 21, 2014
Against the:St. Louis Rams
Significance:Dallas fell into a 21-0 hole, but this play helped dig them out of it. Coming just after halftime, it cut the St. Louis lead to 21-17.
My Thoughts:For the briefest of moments, Rams safety Rodney McLeod had to have thought he was the smartest guy at the Edward Jones Dome. He didn't bite on the play action fake, he read Tony Romo's eyes, and he broke toward Terrance Williams for what surely would have been a big-time collision – or maybe an interception. Unfortunately for McLeod, in doing so he left Dez Bryant all alone 10 yards behind him. Having successfully faked out the defense, Romo uncorked a long bomb to Bryant – who was literally all alone. When Dez slows up to catch this pass at the St. Louis 20-yard line, the nearest defender is nine yards away. You're not supposed to be this wide open in the NFL. Special shouts out to Janoris Jenkins for getting so confused by Dez that he literally turns himself all the way around.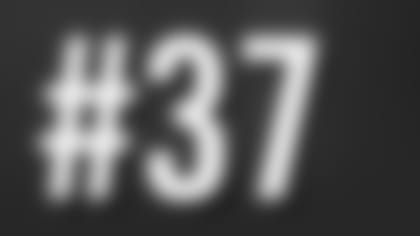 What I'm Calling It:Consolation Points
When It Happened:Nov. 2, 2014
Against the:Arizona Cardinals
Significance:The only touchdown connection between Dez and Brandon Weeden.
My Thoughts:On the surface, this looks like a far better catch. Dez once again goes one-on-one against Patrick Peterson, and he posterizes him in the back corner of the end zone for six points. The problem is that context is important. Dez caught this ball with 1:08 remaining in a total beatdown at the hands of the Cardinals. The game was all but decided by halftime, as Brandon Weeden struggled to cope with Arizona's swarming defense. Still a great play, but that puts a damper on it.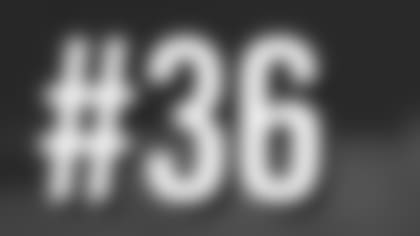 What I'm Calling It:Shake & Bake
When It Happened:Sept. 29, 2013
Against the:San Diego Chargers
Significance:Gave Dallas a 14-10 lead over the Chargers. Moments later, a Sean Lee pick-six would put the Cowboys up, 21-10, heading into halftime. And they'd still find a way to lose the game.
My Thoughts:So many of Dez's touchdowns happen in the end zone that it's always refreshing to see a run after the catch. That's exactly what we've got here, as he makes light work of Derek Cox. He catches the ball 18 yards away from the end zone, with Cox hot on his trail and two linebackers giving chase. The fact that he managed to take this in for a touchdown – relatively easily, I might add – is a testament to the fact that Bryant can do far more than just catch jump balls.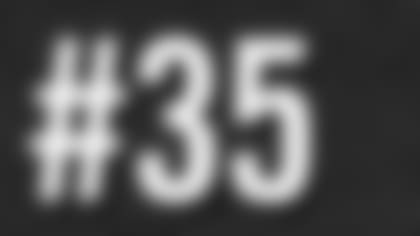 What I'm Calling It: Days in the East
When It Happened:Oct. 25, 2010
Against the:New York Giants
Significance:Another consolation touchdown – and in an abysmal game. Tony Romo exited with a broken collar bone, which really put a damper on a three-touchdown performance from Dez. This one came at the start of the fourth quarter, helping to cut New York's lead to 38-28.
My Thoughts:I guess this one isn't *that *impressive, but I like it. Dez takes the short hitch and stiff arms Terrell Thomas out of his way – twice. Thomas makes a diving effort as Dez nears the end zone, but that gets shaken off too. I guess I just enjoy that Dez is still fighting this hard to get into the end zone in a game that looks all but decided.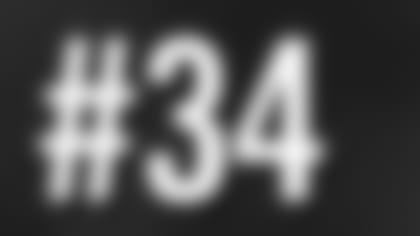 What I'm Calling It:The Start of an Era
When It Happened:Sept. 19, 2010
Against the:Chicago Bears
Significance:The very first touchdown of Dez Bryant's pro career.
My Thoughts:Go figure that one of the most prolific receivers in Cowboys history would score his first touchdown as a punt returner. The play itself is really nice, but I'd argue that it's more a product of great blocking than any spectacular moves by Dez. He does juke the punter, which is always hilarious.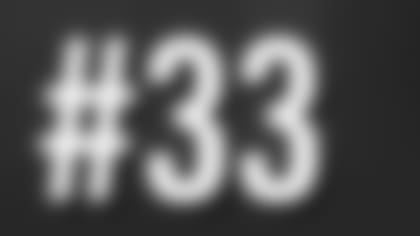 What I'm Calling It:Foreshadowing
When It Happened:Oct. 2, 2011
Against the:Detroit Lions
Significance:We saw Dez's second touchdown from this game back in Part. This one put Dallas up, 7-0, in an eventual loss.
My Thoughts:I really hate to bring this up, but this catch reminds me so much of the infamous playoff controversy in Green Bay. It might even be the same play. Tony Romo is lined up in the shotgun, he's got the slot receiver underneath and Dez running a "go" route. So much of this play looks similar – except the coverage is nowhere near as good. Detroit corner Chris Houston is not on Sam Shields' level, and Dez makes the jumping catch without going to ground. This play is essentially what the Green Bay play could have looked like in an ideal scenario. Sorry for ruining your day.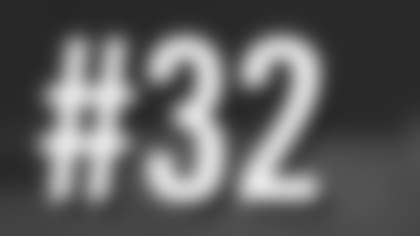 What I'm Calling It:Buying Time
When It Happened:Dec. 22, 2013
Against the:Washington Redskins
Significance:Dallas had to have this win to keep their playoff hopes alive heading into the season finale, and they got it. Dez put the Cowboys up, 14-6, heading into halftime.
My Thoughts:Once again, I've got to give the bulk of the credit to Tony Romo for this one. This play would be dead in the water if Romo doesn't spin to avoid a zero blitz from cornerback E.J. Biggers – who whiffs. Dez, meanwhile, breaks out of a corner route when he sees Romo is in trouble, and that's where Romo finds him running free toward the goal post. Credit where it's due: Dez once again proves he's got hops by going up to get a tough ball.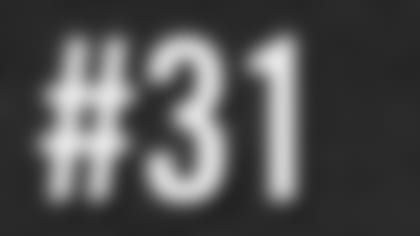 What I'm Calling It:Fade To Black
When It Happened:Sept. 28, 2014
Against the:New Orleans Saints
Significance:This is when I first thought the 2014 Cowboys might be better than expected. The Saints were considered playoff contenders heading into this Sunday Night Football matchup, and the Cowboys smashed them, 38-17.
My Thoughts:Keenan Lewis makes his second appearance on the countdown – and for a second team. He joins Dominique Rodgers-Cromartie on that distinguished list. The thing I dig about this play is that Dez essentially wins twice on the same snap. The backshoulder fade is underthrown and Dez adjusts to catch it at the four-yard line. Despite breaking too late on the throw, Lewis still has a chance to force Bryant out of bounds, and he can't quite do it.
By this point in the countdown, it's kind of startling to realize just how many players and teams Dez has scored against in such a short span of time. In just 84 career games, he has found the end zone against 26 of the 31 other teams in the NFL. The only teams that have shut him out? New England, San Francisco, Seattle, Atlanta and Carolina. Do with that what you will. Part 4 is on deck.