IRVING, Texas – Thank you for continuing to indulge this very self-serving piece of journalism, if you want to call it that.
Basically, I wanted to watch a lot of Dez Bryant highlights, and I want to find a way to justify that for my job. This is the fourth installment of my "100 Percent Correct, Cannot Be Disproven By Anyone Except Maybe Dez Himself" Ranking of No. 88's career touchdowns.
Part 1, Part 2 and Part 3 are all linked here, if you just got back from vacation or your WiFi was out and you fell behind.
What I'm Calling It:Leaving Revis Island
When It Happened:Dec. 19, 2015
Against the:New York Jets
Significance:Noteworthy for being one of just a handful of legitimately awesome plays during an otherwise awful season. Also Dez's only career touchdown (so far) from Kellen Moore.
My Thoughts:Moore gets the ball to Dez quickly, and he proceeds to make Darrelle Revis look positively foolish. After completely dodging one of the best corners in the game, Dez collides with second-year safety Calvin Pryor – and simply shakes him off. He winds up getting tackled by former NFL Defensive Rookie of the Year Sheldon Richardson – well after he's reached the end zone. The dude essentially punked half the Jets' defense despite playing on a bum foot. Not too shabby.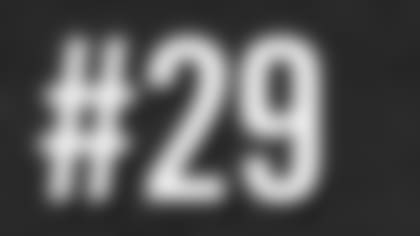 What I'm Calling It:We're All Witnesses
When It Happened:Oct. 23, 2011
Against the:St. Louis Rams
Significance:The icing on the cake in a 34-7 beatdown. DeMarco Murray set the single-game rushing record with a 253-yard rushing performance.
My Thoughts:To help me research for this story, my esteemed friend and colleague, Bryan Broaddus, sat down with me and watched all 61 of these plays. When we got to this one we said "Ehhh, yeah it's good. But it's not one of his best." Can we just reflect on how absurd that is for a second? Dez Bryant schools tight man coverage and makes a fully extended, diving touchdown grab in the end zone, and I'm here to tell you that it's only his No. 29 touchdown? And he capped it off by doing the LeBron James chalk toss? Everything about this is dumb and insane and awesome.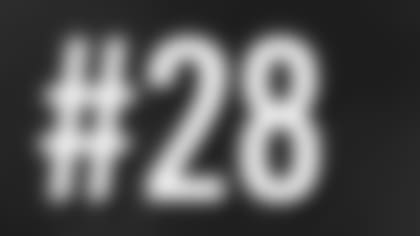 What I'm Calling It:On the Board
When It Happened:Oct. 17, 2010
Against the:Minnesota Vikings
Significance:Five games into his NFL career, Dez catches his first NFL touchdown reception. Dallas would ultimately lose, 24-21.
My Thoughts:It's pretty surreal to go back and watch the very first touchdown catch of what has been such a distinguished career. Honestly, the fact that Dez's first score was as impressive as this is a pretty telling indicator of what's to come. My favorite part of this play? The cornerback Dez convincingly beats is Lito Sheppard – a former first-round draft pick and two-time Pro Bowler. Dez was 13 years old when Sheppard was drafted by the Philadelphia Eagles. Life comes at you fast, Lito.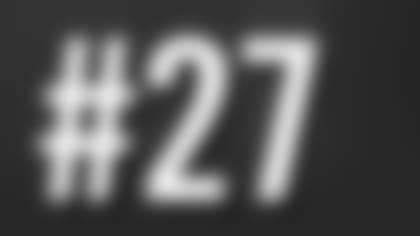 What I'm Calling It:Do the Fade Away/Dez Bullies a Corner 6.0
When It Happened:Nov. 21, 2010
Against the:Detroit Lions
Significance:Dez plays his part in helping Jason Garrett earn the full-time head coaching gig with the Cowboys. This was Garrett's second game in charge, and his second-straight win. The Cowboys went 3-1 during his interim tenure, leading to him being named head coach after the 2010 season.
My Thoughts:Chris Houston appears in the countdown for the second time, and my word he looks like he could use a friend. If Dez doesn't come down with this touchdown, I have to assume there'd be a flag for defensive pass interference. Houston makes no effort to look back for the ball, jostling Bryant the whole way. When Houston is done tumbling helplessly to the ground, he looks over – dejectedly – to see that Dez is celebrating. "This Bryant kid is pretty good," says the grumpy Cowboys fan to himself.
What I'm Calling It:"Hey Mike!"/ Dez Bullies a Corner 7.0
When It Happened:Nov. 28, 2013
Against the:Oakland Raiders
Significance:Erased a seven-point Oakland lead, tying this Thanksgiving game at 21-21. After falling behind, 21-7, the Cowboys outscored the Raiders, 24-3, down the stretch.
My Thoughts:I'll be honest – the main reason I ranked this so highly is because I think it's funny that Dez did this to his former teammate, Mike Jenkins. From 2010-12, Jenkins saw this firsthand at Cowboys practices. Problem is, when Dez wins a one-on-one matchup in training camp, it isn't in front of 85,000 fans and another 30 million on TV.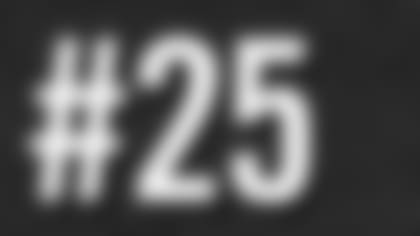 What I'm Calling It:Cr-ohhhhhhhhhhhh-martie/ Dez Bullies a Corner 8.0
When It Happened:Sept. 11, 2011
Against the:New York Jets
Significance:This game was played in New York on the 10-year anniversary of 9/11 – an important occasion if ever there was one.
My Thoughts:Antonio Cromartie is one of the most decorated cornerbacks of the last 10 years, and he doesn't fare much better here than any of the dozen other guys who have tried to matchup with Dez on a jump ball. My favorite part is after the play itself, when Cromartie turns around to see if the pass was completed, and then just abruptly turns around and walks away.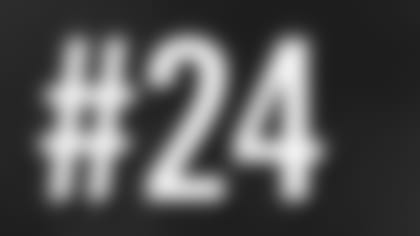 What I'm Calling It:Mama, There Goes That Man/ Dez Bullies a Corner 9.0
When It Happened:Sept. 22, 2013
Against the:St. Louis Rams
Significance:Dez set the tone for a game the Rams were never a part of. This gave them a 7-0 lead in a 31-7 win.
My Thoughts:This dude needs a heat check. We're on a four-play run of Dez just dunking on dudes all over the NFL. This one tickles me because Cortland Finnegan looks so small and helpless. He literally gets shoved to the ground like he was going against Tyron Smith. It reminds me of that old Nike ad with Dwyane Wade.
https://www.youtube.com/watch?v=oclBoFu-ZCk
In this instance, I'm the dorky version of Dwyane Wade yelling "Do it again! Do it again!"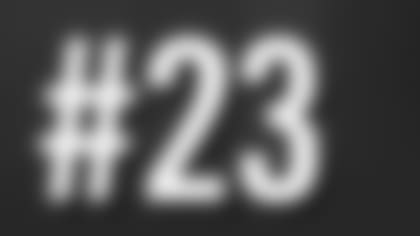 What I'm Calling It:Get Off Me 2.0
When It Happened:Dec. 29, 2013
Against the:Philadelphia Eagles
Significance:In this moment, I was convinced the Cowboys were going to squeak into the playoffs. Dez ripped off a 32-yard touchdown with 3:50 to play in the season finale, cutting Philly's lead to 24-22. I thought Dallas would get the two-point conversion, get the ball back and kick a game-winning field goal. Only one of those three things happened. The Cowboys got the ball back after failing on the two-point try, but Kyle Orton threw a season-ending pick.
My Thoughts:This game quiets the notion that Bryant can't be successful without Tony Romo. He caught eight passes for 99 yards and a touchdown from Orton in a win-or-go home game. It's really not an overly spectacular play, but I give extra credit for the fact that Bryant broke a tackle and housed this one – at a time when the Cowboys really needed a big play.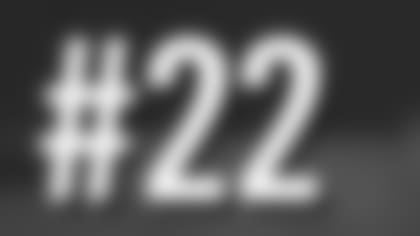 What I'm Calling It:This Is How You Remind Me
When It Happened:Nov. 7, 2010
Against the:Green Bay Packers
Significance:Literally the only Cowboys highlight of the game that got Wade Phillips fired. Green Bay crushed Dallas, 45-7, dropping the Cowboys to 1-7 – and dropping Phillips out of the job.
My Thoughts:Oh god, no. It's Dez going against Sam Shields at Lambeau Field, in lousy, cold weather. This is a stupendous play by Dez – making the falling away catch over fantastic coverage, even in a one-sided game. But really, all I can think about when I see Dez playing at Lambeau Field is the 2014 playoffs. I'm sorry I ruined your day again.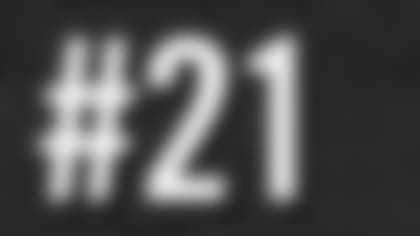 What I'm Calling It:The Say Hey Kid
When It Happened:Oct. 25, 2010
Against the:New York Giants
Significance:Dez's second – and to date, final – punt return touchdown. It gave Dallas a 20-7 lead against the Giants, which they eventually blew in a 41-35 loss.
My Thoughts:What springs to mind when I see Dez race back to the 10-yard line and field this punt over his shoulder is Willie Mays' iconic basket catch in the 1954 World Series. Is that a bit of an exaggeration? Yes, but it's my countdown and I don't care. Matt Dodge absolutely crushed this punt, and Dez reacts beautifully. He gets back to field it, reads his blocks beautifully – and then he high steps toward the end zone ala Deion Sanders. This is swagger of the highest order, even if it honestly falls short of one of baseball's greatest players.
Several times while I was compiling this particular section of the list, I had to go back and ask myself "is this catch *really *not in the top 20? Because it looks pretty damn good." And the answer was always "no, Dave. It's not. Dez Bryant has made a lot of really insane plays." So that's where we're at. We're passing through the tier of the really good, and we're entering into the tier of greatness. Until next time.