IRVING, Texas– It's going to be an interesting season for Dez Bryant.
If you're reading this website, I doubt I need to spell it all out for you, but here's a refresher: after showing immediate – if inconsistent – promise as a young first-round draft pick, Bryant blossomed into one of the NFL's most electrifying playmakers over the past four years.
At the age of just 26, Bryant established himself as one of the NFL's top receivers, took center stage in one of the most controversial plays in playoff history and signed a $70 million contract.
As brightly as his star shined, it feels a bit like ancient history given the way that injuries robbed him of the vast majority of his 2015 campaign. It's a testament to the "what have you done for me lately?" nature of the NFL that one year after being toasted as one of the faces of the league, the national narrative is now about whether Bryant can regain his old form.
Ask Dez about that narrative and he'll surely scoff. He's adamant that he hasn't lost a step, and he's impatient to prove that point. He'll have his chance, as he's expected to be fully healthy and ready for the start of training camp.
While we're waiting, I decided to use my downtime to embark on a grand adventure – a refresher course, if you will. I wanted to watch every single touchdown that Dez Bryant has ever scored for the Dallas Cowboys – 61 in total – and see how they measure up.
This isn't some half-hearted top 10 list, or another dissection of the controversial non-catch in Green Bay. In the next week, you'll see all 61 of Bryant's scores, from the most impressive to the most mundane – and I guarantee you'll see plenty you had forgotten about.
So anyway. Now that I've rambled, let's watch Dez do some Dez Things – from worst to first.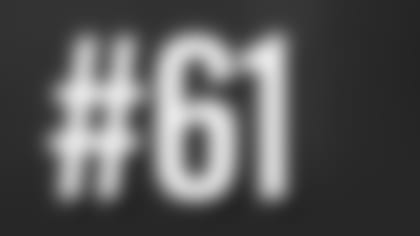 What I'm Calling It:The Bucs Decide Not To Cover Dez
When It Happened:Dec. 17, 2011
Against the:Tampa Bay Buccaneers
Significance:Not really. This score put the Cowboys up, 14-0, in what was a very easy win over a woeful Tampa team.
My Thoughts:About as mundane as it gets. Dez dips behind some zone coverage and finds himself alone for what is essentially a pitch-and-catch with Tony Romo.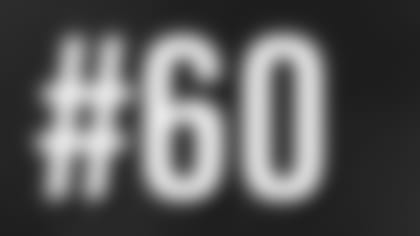 What I'm Calling It: Dez Bullies A Corner 1.0
When It Happened:Oct. 5, 2014
Against the:Houston Texans
Significance:This is one of just two touchdowns the Cowboys scored in a 20-17 overtime win, so it's fairly significant. It's significant to the countdown, because this is the first of many times we're going to see Dez beat someone on a jump ball. Let me reiterate: many times.
My Thoughts:Ultimately, not a very impressive play. But this is the essence of Dez being Dez – he is a complete and total mismatch in the end zone for the vast majority of defensive backs in the NFL.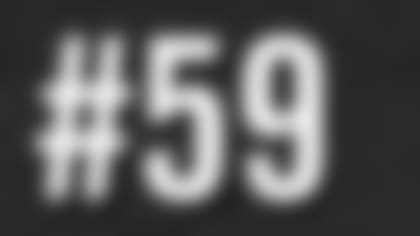 What I'm Calling It:Play Action Pitch & Catch
When It Happened:Dec. 16, 2012
Against the:Pittsburgh Steelers
Significance:Gave Dallas a 17-10 lead in a game that would need overtime. The Cowboys' eventual win kept their playoff hopes alive. It also secured Dez's first double-digit touchdown season.
My Thoughts:The noteworthy part of this is that Dez wasn't even a lock to play, having just broken his finger in the previous week's win against Cincinnati. To come back and make an impact just a week later is commendable. That said, it's a pretty straightforward touchdown. Dez beats Keenan Lewis handily on a play action fake, and it's simple work from there.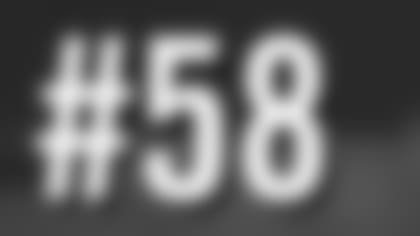 What I'm Calling It: Dez Bullies A Corner 2.0
When It Happened:Oct. 6, 2013
Against the:Denver Broncos
Significance:This would be the first touchdown of a game that featured 99 combined points – a score-a-minute shootout the Cowboys eventually lost.
My Thoughts:Remember when I said to get familiar with this play? Looks pretty similar, doesn't it? This time it's Denver cornerback Dominique Rodgers-Cromartie who gets victimized, as he can't cope with Dez's size or physicality.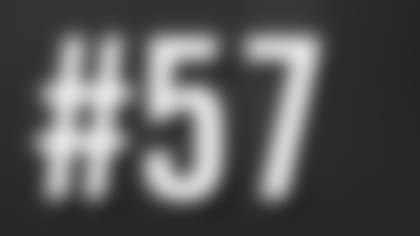 What I'm Calling It: Back on Track
When It Happened: Nov. 22, 2015
Against the:Miami Dolphins
Significance:Innocuous though it may seem, this was the franchise-best 50th touchdown connection between Tony Romo and Dez Bryant – passing Troy Aikman and Michael Irvin's mark of 49. It also gave Dallas a fourth quarter lead in one of just four wins last year – not to mention one of just three games that Dez and Romo played in together.
My Thoughts:Not much to it. Dez found himself matched up with rookie linebacker Neville Hewitt, and the rest was history. Easy separation and a fairly simple touchdown.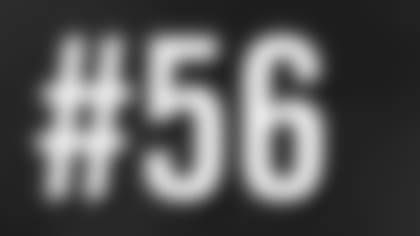 What I'm Calling It: Dez Bullies a Corner 3.0
When It Happened:Oct. 14, 2012
Against the:Baltimore Ravens
Significance:Dez cuts Baltimore's lead to 31-29 with just 31 seconds to play, but the Cowboys missed the two-point conversion in an eventual loss.
My Thoughts:Ho-hum, Dez bullies another cornerback on a jump ball in the end zone – this time it's Cary Williams. Now, I'll admit: this one is a step up from the previous two, partially due to outstanding coverage by Williams.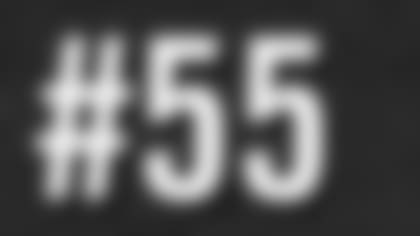 What I'm Calling It: Did I Stutter?
When It Happened:Nov. 18, 2012
Against the:Cleveland Browns
Significance:No disrespect to Dez, but it's worth noting that Cleveland Pro Bowl cornerback Joe Haden sat out of this matchup with an oblique injury. In his place, Sheldon Brown drew the unenviable task of guarding Bryant – and he didn't quite measure up.
My Thoughts:He finished with an absurd 12 catches for 145 yards. The stutter-step catches Brown completely off guard, and Dez is well behind the coverage by the time the defense accounts for him.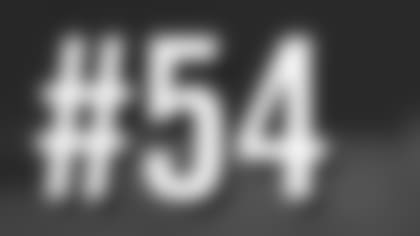 What I'm Calling It:Dez Bullies A Corner, Freezer Bowl Edition
When It Happened:Dec. 9, 2013
Against the:Chicago Bears
Significance:Two memories stand out: firstly, it was stupid-cold. Like, literally zero degrees. Secondly, Bears backup quarterback Josh McCown was stupid-hot. He bullied the Dallas secondary for 348 yards.
My Thoughts:The fourth backshoulder ball on our countdown – against a well-respected corner in Tim Jennings. The coverage is great, but Jennings can't even stop Dez from making the catch as he goes to ground.
What I'm Calling It:Dez Boxes Out
When It Happened:Oct. 2, 2011
Against the:Detroit Lions
Significance:Does this sound hauntingly familiar? This catch put the Cowboys up, 14-0, in a game they would eventually lose, 34-30. The early years of Dez's career are littered with blown leads and shootout losses.
My Thoughts:At first glimpse, it seems like we're looking at our fifth jump ball already on this countdown – but not quite. It might have been Romo's intention to let Dez go get this, but instead it much more resembles a curl route. What's impressive is that Dez makes the catch on the edge of the end zone, and then he just backs Detroit corner Eric Wright into the paint.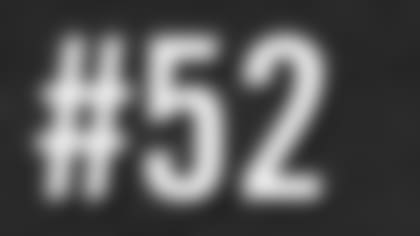 What I'm Calling It:Cruz'n to the End Zone
When It Happened:Dec. 11, 2011
Against the:New York Giants
Significance:This was Dez's only catch in the game, and it went for 50 yards and a score. It also gave Dallas a 12-point lead with 5:41 to play – in a game the Cowboys still managed to lose.
My Thoughts:The play itself is pretty straightforward – the safety help anticipates a post route and tries to jump it, only for Dez to turn out of the fake for an easy touchdown. The best thing about the play, in my opinion, is that Dez celebrated the score by doing Victor Cruz's famous salsa dance. I always give out bonus points for trash talk.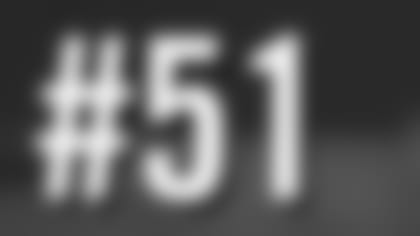 What I'm Calling It:Postal Service
When It Happened:Dec. 9, 2012
Against the:Cincinnati Bengals
Significance:Cut Cinci's 19-10 lead to 19-17, which set the stage for Dan Bailey to win the game on a 40-yard field goal as time expired.
My Thoughts:This touchdown came right after Dez broke his finger working against Pacman Jones – so again, many kudos for toughness. On the flip side, I think it illustrates far more of Tony Romo's abilities than Dez Bryant's. Dez beats his man and gets past the safety help into the end zone. But Romo's anticipation, not to mention the blistering pace he puts on the ball, are what make this whole thing happen.
Summary
The guy has scored 61 touchdowns. Obviously, not all of them were going to be memorable. But if you wanted a Top 10 list, you could have gotten it from a variety of other sources. I'm here to definitively rank every Dez Bryant touchdown, and we have now begun that process with the bottom of the list. Onward and upward.