The offseason practices are in the rearview mirror as the Cowboys are heading towards training camp, which begins on July 24 in Oxnard, Calif.
That's usually the place where many of the questions regarding this team start to get answered.
The staff writers at DallasCowboys.com – Rob Phillips, David Helman, Nick Eatman and Bryan Broaddus – are attempting to answer 20 pressing questions as the team gets ready for camp and the 2017 season.
Today, we continue the series discussing 2016 second-round pick Jaylon Smith's outlook for the season as the linebacker continues to work his way back from a serious knee injury that sidelined him as a rookie.
6) 20 Questions: What Are Realistic Expectations For Jaylon Smith in 2017?
Helman:Far be it from me to determine what Jaylon Smith is capable of this year. That guy has one of the best work ethics and by far the best attitude I have ever seen. But I'm the type that needs to see to believe, which is why I'm keeping my expectations modest. Smith is still recovering from a devastating injury. He's not all the way back, and even if he was, he hasn't played real football in 18 months. I imagine the Cowboys are going to ease him slowly into training camp, just like they did during OTAs, and see what he can do. I don't expect his workload to get bigger until he proves he can handle it, and I don't even know what to expect from a real game. I'm going to give him the benefit of the doubt and say he's healthy enough to carve out a role for himself. But right now, in mid-July, I expect Anthony Hitchens to be the Cowboys' starting middle linebacker, and to get the bulk of that work.
Phillips:Fans hear Jason Garrett's 'day by day' assessment of players all the time, but for Smith, it's really the best way to describe his road back to the field. He's been grinding for a year and a half, day by day, to play again. The grind continues. There's no guarantee he'll be an every-down linebacker this year. He and the Cowboys truly must see how he progresses each day, each week. With the foot brace, can he outplay Anthony Hitchens, who quietly has become one of the defense's most consistent players at middle linebacker? That's a fair question. No matter what, you have to admire Jaylon's attitude and his progress with the athletic training staff.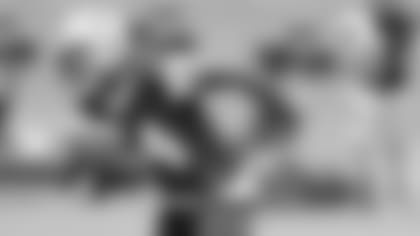 Broaddus:I have never wanted to be more wrong about a player than Jaylon Smith. There is nothing to hate about Smith. He's a hard worker, he's physically gifted and his teammates love him. He comes to work each day with a smile on his face and a plan in mind. It's no secret that I was against the selection when it was made. In my extensive research before the draft I didn't get the impression that he would be able to play again. For Smith to be in the situation now where he's working toward being on the practice field in Oxnard has exceeded any expectations I ever had for him. The staff will be smart in how they use him and as I suggested post minicamp, if that's as a two down player to start then that could be the best route. Where he's going to struggle is in pass coverage until he gets a feel for the brace and how he's going to function in those situations.
**Eatman:** I feel like every question this week has been somewhat difficult to answer and this one is no exception. I know the fans are eager to see him and everyone in the organization is the same way. We all want to see him healthy and just how good he can be. I have my doubts that we will be able to see him at 100 percent this year. That doesn't mean we won't see him at all. Just like any player coming off a knee injury, they're not going to be as good in the first year back as they'll be the following year. My expectations are that Smith will play at some point in the preseason and then will have a limited role early in the regular season. From there, we'll have to see how it goes and he responds from playing football for the first time in two years. I hope he comes in and plays lights out. But I think they'll be overly cautious with Smith to the point that he really won't be turned loose until later in the season or even next year. But again, it's progress. He might turn out to be a superstar. I just have a hard time thinking we're going to see it sooner than later.