(Editor's Note: With the draft still about three months away, Bryan Broaddus has already begun his draft research although we're still early in the game. Each day of the next two weeks, we'll focus on a position, with Broaddus profiling a handful of top players, going off mainly their college film. Today, we'll focus on the running backs.)
Here are a few running backs to keep an eye on as we get ready for the 2013 NFL Draft:
Eddie Lacy                          5-10, 220                            Alabama
Plays as a one back runner…looks physical and durable with the ball in his hands…can stay in the game and take hits…does a nice job of delivering blows to the tacklers….keeps his legs moving on contact…runs with his feet close to the ground…almost like he is shuffling his feet…shows some balance at contact….plays with vision….can make cuts….will start the ball front side then work it back if he sees an opening…you see him get the ball start to the hole then plant his foot in the ground and cut…can make the initial tackler miss…would not call him a home run back in the regards of taking the ball a great distance…the type of back that builds up speed as he goes…some initial quickness and burst…made a nice jump cut in the hole against Notre Dame…can change directions…showed nice balance on a spin move that got him into the end zone…is able to weave through tacklers…does a nice job of following blockers…did a better job of pass protection against Texas A&M by playing square and staying after his man…usually just a chip blocker…able to catch the ball in the flat or on the screen…did see him adjust to the ball above his head but had a drop on an underneath route against LSU…takes care of the ball in traffic but tends to just carry the ball in his right hand…don't see him switch it…will split time with other backs but you see him carrying the ball in the 4th quarter….type of back that keeps coming at you.
Andre Ellington                 5-9, 197                              Clemson
Plays with explosive quickness….has the speed to get the ball around the corner and into the secondary…has some wiggle to his game…you see him put a lot of pressure on tacklers in the [embedded_ad]
secondary….did a nice job of breaking down Swearinger of South Carolina who whiffed on him….is the type of back that makes plays with the ball in his hands…when he gets the chance he can turn a game around with a nice gain, was able to do this against Florida State…makes tackles miss…next to his speed and quickness his best trait is his vision…majority of runs are out of the shotgun so he has a chance to get the ball on the move, see the blocks develop and attack the hole or make a cut…runs with his eyes up…had a nice adjusting catch against LSU then got up the field quickly….can run through tacklers….see some power in his game…when he gets the ball he gets started quickly which is different from guys like Lacy of Alabama or Taylor of Stanford….gives effort as a pass protector and was much better against Florida State than he was versus LSU where he didn't adjust quickly enough after a play fake to pick up the blitzing linebacker which resulted in a sack….it was a tough pickup but one he had to make….didn't see him put the ball on the ground in traffic…looked dependable in this area…has ability to be a first and second down back but would need work in pass protection if you wanted to keep him on the field all three downs. 
Giovani Bernard                5-9, 205                              North Carolina
Plays in a shot gun offense with some read option looks….looks shorter on film than Ellington of Clemson….will bounce off tacklers with the ball in his hands….has more quickness than speed…will use it to get around the corner…has the ability to make plays with he gets the ball in his hands…tends to find his way to the end zone like he did against Miami…shows some ability to pick and slide in the hole…able to run between the tackles…showed some nice toughness…doesn't give defenders much of a hitting surface…will run with his pads down…ability to come to a complete stop, then restart carrying the ball to the backside….did this several times against Virginia Tech….can really change directions…can get in the hole then back out of it to buy himself some space….will attack, then slide…looks to be durable in the way he carries the ball…of the running backs that I have studied so far, he is the poorest of the pass protectors….tends to not want to take on anyone square….tends to try and throw or cut block to get his man on the ground….will chip block on the edge….missed an opportunity to adjust to a ball against Miami underneath but did catch screens against Virginia Tech and Virginia….don't think this would be a problem for him…love the quickness and ability to get the ball outside and find the end zone but right now would say that he would be a liability on the field for third downs if he had to protect….size might limit here.
Monte Ball                         5-11, 215                            Wisconsin
Runs out of a stretch or zone attack…will let line get into their blocks then make a cut when he sees a crack…does a nice job of driving his legs on contact….has some lower body thickness which helps him with power…like the way he fights for yards…can break tackles…will bounce off them…pin ball runner…is a physical inside runner…will attack the hole then spin when his feels like he is going to get contact…made this technique work against Ohio State for a touchdown….showed really nice balance…like how he runs through the trash…has a nose for the goal line….able to lower his pads and head to burst through the hole for a touchdown against Stanford…showed really good quickness…didn't see any problems with fumbles or questionable carries with the ball in his hands…had the best chance for a huge play in the passing game of the backs I studied when he released out of the backfield against Nebraska and went vertical up the seam….ball was right there but he dropped it when he should have made the catch….did a nice job as a pass protector…was able to help more than hurt…showed the awareness to help the line when they needed it…was good working with the tackles…was not lazy in this area at all…played square….more quickness to his game than true speed…there were times where he was not on the field on third down against Stanford….did see some snaps as the Wildcat quarterback during the season.
Stepfan Taylor                   5-9, 216                              Stanford
Is like Ball of Wisconsin when it comes to lower body thickness….is more of a straight ahead runner but did show a nice move in the open field against USC where he was able to break down the safety which resulted in a touchdown…is the most patience runner of the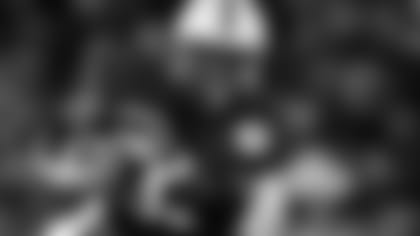 backs on this list….really does a nice job of allowing his blockers to get into their guys and get the movement he needs, than he makes a cut… did this against Wisconsin for a touchdown….he is a tough runner…is one of those backs that runs until he hears glass break…not afraid to slam into tacklers…like Ball of Wisconsin he will use a spin move when he needs to….had a nice one against Te'o of Notre Dame in the hole which allowed him a few more yards…is not a home run hitter….just grinds the ball on you…will fight for extra yards…is a smart runner that makes good decisions…type of back that contributes to the pass offense in the way he catches the ball but in blitz pickup as well…doesn't come off the field on third down…like his stamina throughout a game…plays behind a physical offensive line and matches their will….is a dependable back…can give him the ball a bunch and not worry about it ending up on the ground…made a very impressive play in the Notre Dame game on an interception  where he ran from one side line to the other to drive the ball carrier out of bounds….showed great hustle and effort on the play…Smart, tough player.