(Editor's Note: In anticipation of the 2018 season, Bryan Broaddus has once again taken a break from scouting the Cowboys in order to scout the opposition. Over the next several weeks, he will take a position-by-position look through the 2018 schedule, analyzing the top five players at each spot for a better understanding of what the Cowboys are up against. The series begins today with a look at wide receiver)
FRISCO, Texas –Of all the positions in football, only quarterback tends to draw more debate than wide receiver.
Every year new stars emerge, and every year the pecking order seems to shuffle among those who are at the top of their game at the receiver position. Case in point: it doesn't feel like so long ago that Dez Bryant was routinely mentioned among the four or five best pass catchers in football. Today, it's a different story.
So that's where I'm starting my opponent previews for 2018. The Cowboys will be facing a lot of dynamic receivers this year, so it was a tough list to whittle it down. But these are my five best – in no particular order.
Name:Michael Thomas
Team:New Orleans Saints
Height/Weight:6-3 212
College:Ohio State
Experience:3rd season
NFL Draft: Selected in the second round, 47th overall, by New Orleans in 2016
Adjusts well to the ball. Extends his hands to make the reception. Big catch radius.
Natural hands catcher. Doesn't fight the ball.
He is not as smooth of a route runner, and he is not going to be the type of guy to run away. There is a lot of movement in the way he gets up the field, but he is not going to beat you with his quickness.
Will take his route inside. Some of his best work is working in the middle of the field.
Outstanding leaping ability and his size helps him as a red zone target. Hard guy to deal with due to his height and length.
Ability to get inside off the line with physical play. Will bully defender in route.
Makes sure that his routes are past the sticks. Reliable target on third downs. Can make some clutch receptions.
Courage to catch in the crowd. Took some big hits and was able to hang in there.
2018 Outlook:This year will serve as the Cowboys' opportunity against one of the NFL's most talented new receivers. Thomas is averaging 98 receptions for roughly 1,200 yards per season to this point in his brief career. The Saints' Nov. 29 visit to AT&T Stadium will serve as Thomas' first reunion with college teammate Ezekiel Elliott since the duo left Ohio State.
---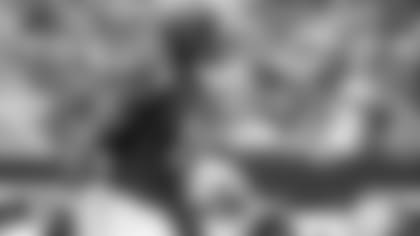 Name: Julio Jones
Team:Atlanta Falcons
Height/Weight:6-3/220
College:Alabama
Experience:8th season
NFL Draft: Selected in the first round, sixth overall, by Atlanta in 2011
Much like we saw so many times from Dez Bryant, Jones is a hard guy to get through when defending the ball. His size is a big plus here.
That size also gives him rare reach when it comes to catching the ball. Does a fine job of extending his hands to bring it in.
Puts pressure on defensive backs to have to match him coming off the ball. You have to respect his size and speed.
He can run away from the defender, and he is hard to stay with when he is crossing the field.
Tracks the ball well over his head. Quarterback will put it in a nice spot for him.
Runs his routes from all positions in the formation. Successful when the Falcons put him on the move.
Will bounce off tacklers with the ball in his hands. He has exceptional ability to run after the catch.
Hard guy to hold along the line of scrimmage. One of the best in the league when it comes to his release. Can really cover some ground in the way he runs.
Can run through the double teams.
Thrives when it comes to playing in pressure situations. This is a "go-to" player. Clutch.
---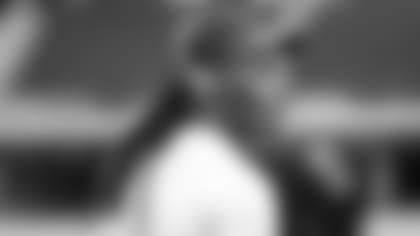 Name:DeAndre Hopkins
Team:Houston Texans
Height/Weight:6-1/215
College:Clemson
Experience:6th season
NFL Draft: Selected in the first round, 27th overall, by Houston in 2013
Hopkins is an emotional player. He went through a tough season in 2017 due to injuries at the quarterback position.
Shows the ability to adjust to the ball wherever it's thrown. Big catch radius.
Not afraid to be physical coming off the line. Will swat, push and bully a defender.
Moves better when he has free access in routes. Takes him a little time to get going but can cover some ground. Lines up all over the formation. Runs routes from the backfield.
He is not the smoothest route runner. Little herky-jerky with his movements.
Will extend for the ball. Goes high over his head to bring it in.
One of the best things he does is make the contested catch. Good job with man on his back. Protects the ball.
Knows how to work open when the quarterback is in trouble.
Excellent sideline awareness and body control. Plays with balance. Tracks the ball well.
Weapon in the red zone. Can make some circus plays. Hard to cover in that area.
2018 Outlook:It feels like Hopkins gets overshadowed a bit by the likes of Odell Beckham and Antonio Brown, but his resume stacks up favorably with any receiver in the NFL over the past few years. If Deshaun Watson can regain the form from the beginning of his rookie year, Hopkins should benefit. In his only outing against Dallas so far, Hopkins recorded six catches for 63 yards in an overtime loss in 2014.
---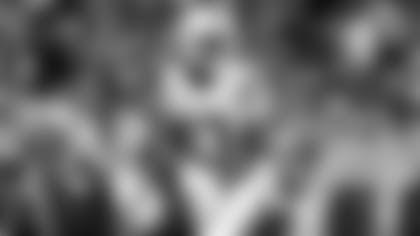 Name: T.Y. Hilton
Team: Indianapolis Colts 
Height/Weight: 5-9/178
College: Florida International
Experience: 7th season
NFL Draft: Selected in the third round, 92nd overall, by Indianapolis in 2012
This is a super competitive player. Leaves it all on the field.
For a small guy he plays with physical toughness.
Quickness on the outside and in the slot. Plays the game well laterally. Start-stop quickness.
Tends to jump when he has to make a contested catch. Lack of height hurts him here some.
He has the awareness to extend for the sticks. Knows the situation and where he is on the field.
Can separate. Will lay out for the ball down the field. Has some home run ability to his game.
Good route runner. Covers some ground for a shorter player. Can get in and out of breaks.
Plays with sideline ability and balance. Works well without much room or space.
Not afraid to take his route across the field. Will adjust to the ball behind him.
​Quick to turn for the ball. Gets his eyes around in a hurry.
Can avoid tacklers with the ball in his hands.
Knows how to find space in the zone. Can work open.
Quarterback does him no favors. Ball tends to be all over the place. Is handicapped by several of the throws that are made. Hilton needs Andrew Luck to come back healthy.
2018 Outlook: It feels like it's been an eternity since Hilton led the entire NFL with 91 catches for 1,448 yards. In reality that just happened in 2016 – but that's the fickle nature of the receiver position. Hilton's overall success will be linked to how well Andrew Luck recovers from injury. This season will mark his first-ever game against the Cowboys, as he sat out of the 2014 meeting.
---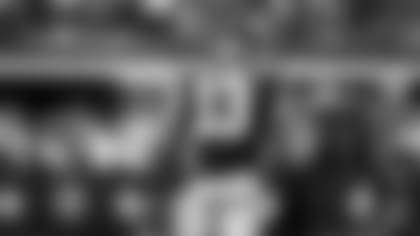 Name: Odell Beckham Jr.
Team:New York Giants 
Height/Weight:5-11/198
College:LSU
Experience:5th season
NFL Draft: Selected in the first round, 12th overall, by New York in 2014
From the very beginning, Beckham as always been able to run. Outstanding playing speed and initial quickness. Plays with a burst.
He catches the ball easily the majority of the time. There are snaps where his eagerness to run gets him in trouble. He shows natural hands and will extend them to grab the ball.
Rare sideline awareness and body control. Works well in a very small area. One of the best in the league when it comes to change of direction.
Explosive quickness with the ball in his hands. Smooth route runner. No wasted motion or movement. Master of the double-move. He can really sell it. This is a hold your breath type of a player and a home run hitter.
Will protect the ball with his body when he goes inside. He adjusts to the ball behind him, as his quarterback is not always accurate.
Will drive the defender off with a hard charge, then pivot back inside to come back for the ball.
Knows where the sticks are. Plays with situational awareness. Reliable to make the reception.
Can run through coverage. Will chase a ball down. Shows vertical separation.
Clutch performer.
Coming off a leg injury suffered in the Los Angeles Chargers in Week 5 of 2017, and he missed the remainder of season. Will play with a chip on his shoulder. This is a guy who believes he's the best in the league.
2018 Outlook:Beckham will always be linked to the Cowboys because of his famous, one-handed catch in 2014. Truth be told, he's typically fared well against Dallas – averaging five catches for 71 yards in six games, with five total touchdowns. Last season, he missed both rivalry games due to injury. It's a good bet he'll be looking to make an impact during his return tour in 2018.