Hopefully by now you've seen the Dallas Cowboys Breakfast Club video that we published on our social channels shortly after Sunday's win over the Ravens. If not, here you go.
I thought it would be fun to take you behind the scenes and let you know how it happened.
Amos, a fan I met when we played in Seattle two seasons ago, is also a graphic artist. We've commissioned him to do some work for us and we had some back and forth about a graphic for Beasley's sauce and he came up with this.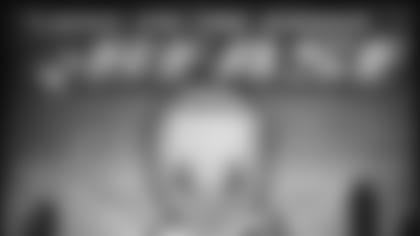 I thought it would be fun to shoot a SportsCenter style commercial about Beasley's hot sauce, so I approached Cole in the locker room and told him what we wanted to do and he was on board with it. I needed a couple of more guys to be in it so I started asking around. Next thing I knew, I had all of the receivers on board as well as Dak, so this suddenly became a bigger deal than our original idea.
Our digital and social teams started brainstorming together on what we could do and we decided we would have the guys sitting around a table eating. Cole would have a ridiculous amount of hot sauce on whatever he was eating, Lucky would be eating Lucky Charms with Terrance, all of Dez's food would be shaped in an X (if you look closely at his cereal we took all the letters except Xs out of the Alpha Bits), Brice would be randomly DJing (that's his hobby and he's actually had a few gigs around town) and we knew Dak would be in it – we just weren't sure what he'd be doing yet.
As we were talking all of this through it turned into everyone eating breakfast and we would end it with Dak passing the sauce to Dez and him making a joke about catching it. Someone brought up that it would be funny if Zeke was in the background just feeding his face. I talked to Zeke later that day in the locker room and asked him if he was in and he was.
We set it up for right after practice on Friday in the player's lounge right across from the locker room. We knew we only had about 15 minutes before the guys got bored or impatient so we had to act fast. We got with the chef here at The Star and got all the dishes and food from him. As I was walking through the kitchen I noticed the huge metal bowl and spoon that Zeke's eating with and grabbed them.
We got set up and the guys started rolling in. It took us about 20 minutes to get it shot and it was a blast. If you wonder if this team has as much fun as it appears they do, the answer is yes.
Here's a behind the scenes video we did for it. Hope you have as much fun watching it as we did shooting it.