Each year around this time the Dallas Cowboys Cheerleaders travel to an exotic location to begin photographic production for their annual swimsuit calendar.  This year that location is Tulum, Mexico.
If you were in DFW International Airport around 7am on Saturday, you may have noticed a caravan of 21 well-dressed, attractive young women roaming terminal D of the airport being stopped by random strangers asking for pictures.  You guessed it, the Dallas Cowboys Cheerleaders.
Their plane departed Dallas at 9:30am and arrived in Cancun at 11:37am.   It was pretty much the same scene in Cancun as it was in Dallas, with the exception of the massive amounts of college-aged people in the terminal for spring break.  Heads turned, photos were requested and you could hear the buzz throughout the airport.  When you're around something like this, you realize the moniker, "Internationally Acclaimed" really is no joke.
Once everyone cleared customs, the team ventured outside to board the shuttle buses to head to our destination hotel.  They were greated by the great people of AmStar transportation company.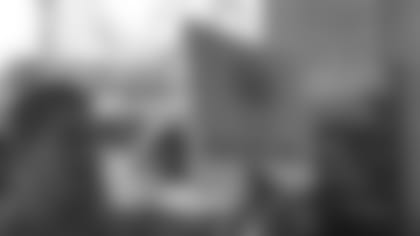 Each DCC received a rose (with blue tips, nice touch guys) and a hot towel before boarding the bus.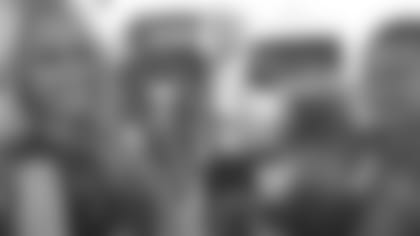 Soon after the bus was put in gear, it was lights out for most of the group.  The majority of women stayed up all night packing their suitcases for the ten day adventure they were about to embark on.
Upon arriving at our Iberostar Hotel, the lunch buffet was the next stop, followed soon after by room check in and a quick trip around the property to get acquainted and to check out the beach.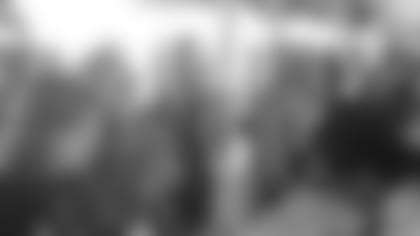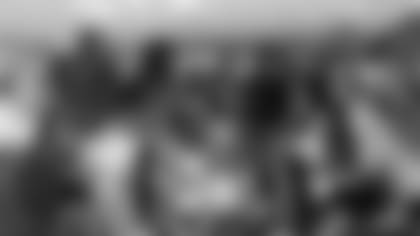 This is a fairly typical first day on the yearly swimsuit calendar trip.  The following days won't be so typical.
This year, each day that the team is in Mexico a different DCC will take over a different social media account.  You can actually live a day in the life of a DCC on calendar shoot each day for the duration of the trip.  The cheerleaders will be taking over their team's Instagram and Twitter accounts along with the Cowboys' Snapchat account.  You can find a list of the accounts and follow along here: http://www.dallascowboys.com/news/2015/03/23/dcc-tulum-social-media
They will also be holding live Twitter Q&As daily and incorporating Twitter's new video feature in some of their responses, talking to fans directly.
See photos from the DCC's calendar shoot in Tulum, Mexico.Follow along via social media @dccheerleaders on Twitter and Instagram.