With the NFL offseason now officially underway, it's never too early to start focusing on the next order of business, which is free agency. The Cowboys have 20 unrestricted free agents who can sign with other teams starting on March 9, unless they strike a new deal with the Cowboys before then.
Over the next two weeks, DallasCowboys.com staff writers will break down each free agent, analyzing their strengths and weaknesses and the possibilities of a return in 2017.
Today, we'll continue the series with receiver Terrance Williams.
What's The Deal: After four seasons, Williams has been a serviceable receiver who has shined bright at times. However, his numbers have never warranted him being more than the No. 2 receiver. In fact, Williams ranked fourth in receiving yards (594) and catches (44) this past season. In the passing game, he's not always the second option because of Cole Beasley and Jason Witten. But Williams has been a steady contributor, especially when Dez Bryant is on the other side. As he enters free agency, Williams has the numbers to compare to other No. 2 receivers who have received some hefty paydays. It'll take a nice contract by the Cowboys to keep Williams on board.
Cowboys Highlight: Before this year, Williams was the only Cowboys player to score a postseason touchdown, including his game-winning grab to beat the Lions in the 2014 playoffs. But his moment occurred earlier that season when he caught a sideline pass on third-and-long against the Seahawks, where he barely got his toes in bounds to extend a drive. The Cowboys went on to win that game but likely wouldn't have without Williams' splendid catch.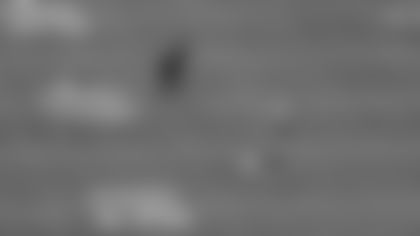 Argument to Keep: Continuity in the offense is always important and Williams has been a four-year starter on this team, oftentimes serving as the No. 1 receiver when Dez Bryant has been injured. Williams has shown flashes of being a consistent playmaker and his willingness to do other things, such as block down the field, make him a complete player that will be missed if he signs with another team.
Argument to Let Go: With so many other free agents to sign, the money just might be too much to keep him. Other players at his position, with lower numbers than Williams, have garnered contracts averaging $6-8 million per season. At the end of the day, the Cowboys might have to let him go and hope to replace him with a younger, cheaper, and perhaps, faster option.
Bryan Broaddus' Scout's Take: Is a really good fit in this scheme despite what outsiders believe. Is not afraid to do the dirty or nasty work in order for the offense to have success. Plays with a chip on his shoulder and his teammates feed off that. Is the best blocking receiver on the team. Physical and feisty. Has developed as a route runner. Was open far more than other receivers but wasn't always rewarded for his efforts. Has playing speed and quickness. can separate down the field. Very good burst and foot quickness. Outstanding body control and balance. Plays with stop-start quickness. Can break a cornerback down with a double move. At his best when the play breaks down. Knows how to find space quickly. Keeps active. Has made some clutch plays during his career. Serious run after catch. Doesn't have natural hands or the ability to catch in them. Is a confident player but not in his hands. Will contort his body in strange ways to receive the ball. Has to be one of the top five receivers in the league when it comes to dragging his toes. Sideline awareness is rare. Will likely receive offers from teams that the Cowboys will not be able to match.