FRISCO, Texas – Candy bites – yes, *candy *– pelted Dak Prescott two questions into his Wednesday media session, filling the inside of his gray sweatshirt like a Halloween sack.
Undaunted at his locker, he politely continued discussing the Green Bay Packers' defense and his place in the remaining playoff field that includes four Super Bowl champion quarterbacks.
Then came the straw wrapper darts.
The delivery man, concealed behind a maze of cameramen? Ezekiel Elliott, hours after his pre-practice fender-bender a block from The Star in Frisco.
"Trust me, he's fine," Prescott said, grinning as he dodged paper and chocolate pieces like a boxer slipping a jab.
The unflappable quarterback. The rollicking running back. Two personalities perfectly capsulized by a locker room prank.
They're not rookies anymore. They're not Abbott and Costello, either.
They've been an undefinable energy source, an extra edge sharpening and binding a team together through a charmed 13-win regular season.
Candy Wars and Kettle Hops are a small part of the routine. At their core is blessed talent molded by careful preparation, a fierce competitive streak and an unselfish nature, quick to credit their teammates and coaches for their successes.
That's what Dak Prescott and Ezekiel Elliott have given the Dallas Cowboys in their first year on the job.
What else is in store for only the third rookie quarterback/running back duo set to start a playoff game in NFL history? Can this fun run continue in January, perhaps even into February?
Time will tell. Aaron Rodgers and the Packers will have something to say about that this Sunday at AT&T Stadium.
Though the young Cowboys' greatest test still lies ahead, the season's final chapter still unwritten, this much is already clear: They've helped transform a team's identity like few rookies have in sports.
It's not a direct comparison to a sports legend, mind you. But when Michael Cooper watches the 2016 Cowboys play, he sees the tangible and intangible impact Prescott and Elliott are having on America's Team.
Cooper won five NBA championships with another proud franchise, the Los Angeles Lakers, in the 1980s. The run started with a gifted rookie infusing confidence in the team with a magnetic smile and an unselfish spirit. They called him "Buck," short for "Young Buck," though his more common nickname is now as household as a stove.
Earvin "Magic" Johnson set the tone in his first professional game. The Lakers captain, center Kareem Abdul-Jabbar, hit an 18-foot sky hook at the buzzer to lift L.A. past the San Diego Clippers in the 1979-80 season opener. The bench rushed the court and Magic hugged Abdul-Jabbar as if championship confetti was falling from the rafters. The stoic 10-year veteran reminded the rookie there were 81 games left.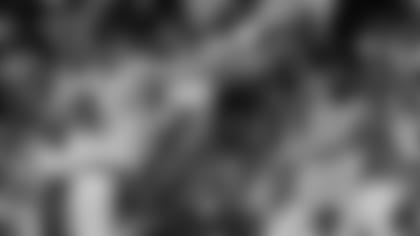 "Magic said, 'I don't care! Winning is winning! It doesn't matter,'" said Cooper, now the head coach of the WNBA's Atlanta Dream. "And that was the joy and the seriousness he brought about his being there with the Lakers. We wanted to win every time we stepped on the court."
Cooper shared the backcourt with Magic for a decade. He credits the iconic 6-foot-9 point guard for creating "a jovial atmosphere, that college atmosphere" as a rookie – and the best example might have been the team's plane ride to Philadelphia for Game 6 of the NBA Finals, up 3-2, without an injured Abdul-Jabbar. As players boarded the commercial flight, the captain's customary front seat in first class was empty.
"All of a sudden you hear this music," Cooper recalled. "Frankie Beverly and Maze. 'That's the golden time of day.' You hear this guy singing, or trying to sing, that's so off key. He has this big huge radio on his shoulder. And he comes in and he ducks up underneath the thing to get on the plane. He stops, he cuts his music down and he looks at everybody. We're kind of just sitting there like, what the hell?
"And he goes, 'Have no f------ fear. Magic Johnson's here. And he sat in that front seat."
The Lakers won Game 6 and the NBA title, of course. Magic shifted from point guard to center and delivered 42 points, 15 rebounds and 7 assists. "Showtime" was born.
Elliott, in particular, keeps things loose for the Cowboys. His in-game hurdles spawned inventive social media memes (who knew he could leap across the Grand Canyon?) and his Red Kettle jump sparked a six-figure surge in donations to The Salvation Army the week before Christmas. "Feed Me" is undoubtedly the most popular first-down celebration at any level of football today.
But the first-team All-Pro selection – one of three NFL rookies to make the list – is also a diligent film student who knows when to get serious.
"He's fun. He's exciting," Prescott said. "But he can lock in and be focused and be the great running back that he is on Sundays."
To survive, much less thrive, as a rookie in the National Football League, you need confidence. Not arrogance, but a healthy self-esteem. It helps if you competed and succeeded at the highest level in college.
Elliott and Prescott did. One was a national champion at Ohio State; the other took Mississippi State from unranked to No. 1 in one season faster than any college program in history.
Prescott believes he played in the nation's third-best conference behind the NFC and AFC: the SEC. Elliott, the NFL's leading rusher, said this after reaching 1,000 yards in mid-November on his way to breaking Tony Dorsett's franchise rookie yardage record:
"It was what was expected of me. Being an early pick in the draft [No. 4 overall] and playing behind that great offensive line we got, it was an expectation."
In 1977, Dorsett joined the Cowboys as the second overall draft pick and reigning Heisman Trophy winner. He had dominated at the University of Pittsburgh. He had shown he was ready for the NFL.
It took nine games for Dorsett to adjust to Coach Tom Landry's scheme and enter the starting lineup. When he did, the Cowboys' running game took off.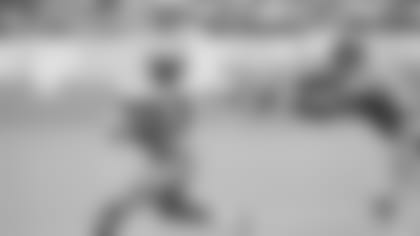 "The missing piece, the thing that we were missing in our offense, and we were a very good offensive football team, but we didn't have that playmaker-type player. We needed a game-buster," said former wide receiver Drew Pearson, a 2011 Ring of Honor inductee.
"(Dorsett) just took our offense to another level, and now we're hustling downfield because Coach Landry said any time Tony touches the ball, you don't want to be the one not blocking downfield to cause him not to go all the way."
Dorsett won Offensive Player of the Year honors as only the second 1,000-yard rusher in team history, and the running game jumped from 10th in 1976 to fourth in 1977. Dorsett scored at least one touchdown in each of the Cowboys' three playoff games on their way to the Super Bowl.
Preston Pearson, the starting running back in the first half of the season and a reliable veteran in the rotation, believed Dorsett could have been a world-class sprinter because of his incredible quickness and speed.
"Tony was head and shoulders above most guys that came into the league at any point in time in the history of the game," he said.
Tad Prescott will tell you the only time his youngest brother really gets agitated is when he talks trash to him during video games.
"It's been awhile since I've truly been just nervous," Dak Prescott said.
"Good nerves" don't count. There's a difference between pregame butterflies and destructive anxiety. Before Prescott replaced an injured Tony Romo back in August, the Cowboys coaching staff quickly saw what they were told throughout the pre-draft process: The 23-year-old had both physical and mental toughness that could permeate a huddle.
"I think the biggest thing with Dak is really at every turn he's handled the situation well," head coach Jason Garrett said of the fourth-round pick. "And I keep referring back to the rookie minicamp because that was our first impression of having him, and he was so impressive right from the start. Whatever opportunity that he had, he was prepared for it and he was ready for it."
A rookie's calming influence? Yes, indeed. That's what Buster Posey provided in the San Francisco Giants clubhouse in 2010, his first full season in the major leagues.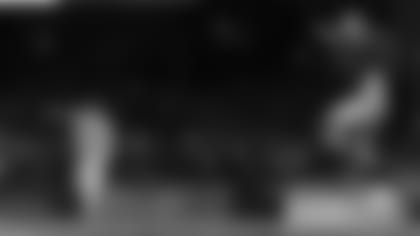 Posey didn't just hit .305 at the plate over 108 games. The young catcher won the respect of a veteran pitching staff and the rest of his teammates with "tremendous positive energy," said Mike Krukow, the longtime Giants broadcaster and a former major league pitcher.
It started with Posey's sharp attention to detail.
"When you have somebody who is a rookie come into your professional clubhouse, in order for them to be a presence, they have to have a high IQ of that sport," Krukow said. "Whether it be baseball, basketball, hockey, football, they have to have an IQ that is above average in that sport."
Like Prescott, Posey showed he could handle the communication side of the job. The 2010 National League Rookie of the Year helped the Giants' pitching staff produce the lowest ERA in Major League Baseball (3.36). He caught every inning in the playoffs and helped the team stay cool during some tight situations during its championship run – something Krukow said the franchise didn't necessarily do in its previous World Series appearance (a 2002 loss to the Los Angeles Angels).
­"I think a big part of what he does in that clubhouse is a big reason why they've had such great success in postseason games and in big games," Krukow said. "And that's because he's calm. And I think that's the one thing I can say about this Giants organization since he's come over is they have a calm.
"He never rattles. There's just a nice calm. And it's not a cocky calm. It's prepared, confidence, and I think that's the one thing that he brought."
All three of those transcendent rookies won championships. With home-field advantage, that's the ultimate goal in Dallas again this year.
In Sunday's second-round matchup, the résumé length differs: Dak Prescott and Ezekiel Elliott have as many complete NFL starts (15) as Aaron Rodgers has career playoff starts (9-6 record; one Super Bowl). The Cowboys collectively will have to outduel one of the all-time greats.
Could inexperience play a factor? Or will the rookie Pro Bowlers continue to be catalysts for a team that won 13 games with meaningful contributions across the roster: balanced, efficient offense and disciplined defense and special teams?
Thirty-four-year-old Jason Witten is entering his sixth career postseason. He, too, made the playoffs as a rookie back in 2003, a wild-card road loss to the Carolina Panthers. He remembers his excitement to be in the "tournament," as his old coach Bill Parcells would say.
But his approach that week didn't change. Prescott and Elliott are treating this week the same.
"I don't view these guys as rookies," Witten said. "They've had a lot of at-bats at the plate. They've shown it over the course of 16 games who they are and how they play. I think they understand they just have to be themselves. Don't feel any more pressure. It's the entire group.
"They've certainly earned everything that's been given to them or talked about how they've played. They have the respect of this football team. I think that's hard to do as a rookie and they've both done that. Just continue to be who they are. They bring great energy. Their preparation has been really good this week.
"The bigger the stage has gotten, they've played their best football. I see that moving forward."