(Editor's Note: With NFL free agency in its second month but still a few weeks away from the draft, the staff members of DallasCowboys.com will analyze each position, profiling each player with what we know and what still needs to be determined. Today, we will continue the 11-part series with offensive tackles.)
IRVING, Texas – The Cowboys had plenty of question marks surrounding the offensive tackle spot entering free agency, and all of them haven't been answered just yet.
With both Doug Free and Jermey Parnell having expiring contracts, the Cowboys made sure not to lose both of them. Free was re-signed before the March 10 start to free agency while Parnell signed a lucrative deal with the Jaguars, creating another void with the swing tackle.
Let's look at the entire depth chart of offensive tackles:
Tyron Smith
What We Know:Right now, we know Smith is one of the best offensive linemen in football. Everything the Cowboys expected out of him when they drafted Smith No. 9 overall in 2011 has come true, and then some. Smith is a dominant anchor to the left side of the line and figures to be a fixture for many years to come.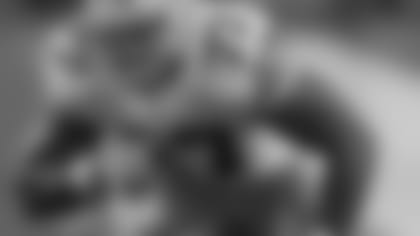 Still Need To Know If:Not much here. Smith is really good as a pass blocker and becoming just as good in his run-blocking. Penalties pop up here and there for Smith, but it wouldn't exactly be considered a problem. The only thing we need to know about Smith is if he can maintain this high-level play for years. Obviously that's not something any team can know for sure, but the Cowboys seem to be sure enough after giving him a $97.8 million contract extension last summer.  
Doug Free
What We Know:While there might be more talented offensive linemen on the team, Free is the leader of the group. And no matter the draft status, the rest of the group looks up to Free, who has put together two good seasons after taking the Cowboys-issued pay cut two years ago.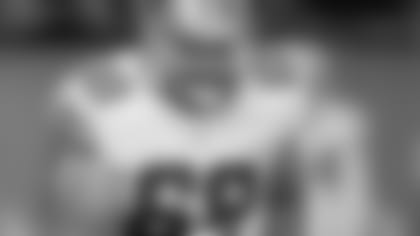 Still Need To Know If:Injuries were a problem last year for Free, although it hasn't been a reoccurring theme throughout his career. But last season he did missed five games and two more in the playoffs on a pair of unrelated injuries. While Free should be fully recovered for 2015, he has to prove the 31-year-old tackle can stay healthy for most of the year, especially with the swing tackle yet to be solidified behind him.
Darrion Weems
What We Know:We don't know much about his play but we know the Cowboys' staff must really like what little they've seen. He had a year-long shoulder injury but is currently the leading candidate to earn the swing tackle spot.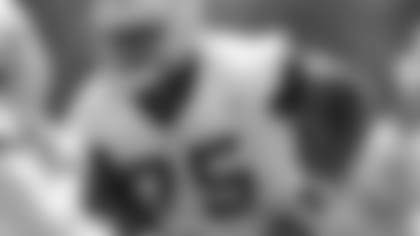 Still Need To Know If:The jury remains out on Weems, who has yet to play in a regular-season game. But he'll have to prove his worth long before the season begins. Weems has to show he can play both sides of the line and be the third tackle behind Smith and Free.
Donald Hawkins
What We Know:While he didn't play much in 2014, he does have some versatility to play both guard and tackle, something that always helps keep these offensive linemen around longer. He's got some skill and with a full offseason, he could work himself into the depth chart.
Still Need To Know If:It's not every day that a player listed at 6-4 is considered short, but by NFL offensive tackle standards, it's less than ideal. Hawkins is the shortest listed tackle on the Cowboys' current roster and he needs to prove he can handle those pass-rushing ends, while his body type looks a little more like a guard.
Others To Watch
John Wetzel: He nearly made the roster last year with a good training camp and stuck around for the second straight season on the practice squad. This might be the last shot for Wetzel to make the team, but considering the lack of depth currently on the team, this might be his best shot yet.
Ryan Miller: He played in eight games for the Browns in 2012 but has bounced around with a couple of teams since then. Even though he hasn't been in a game in three years, his 6-7, 322-pound frame is intriguing.
R.J. Dill: Also has good size (6-6, 316) but lacks experience, having yet to play a game despite stops in New England and St. Louis.