This is a little weird. No IRVING, Texas, dateline for the first time in like 31 years.
The Ranch is closed today for all intents and purposes. Essential personnel only.
The Star in Frisco opens Thursday, essential move personnel only on Wednesday.
When everyone else is moving east on Thursday to basically open The Star in Frisco, the Dallas Cowboys brand-spankin' new facility, we're moving west, our intrepid foursome from last year boarding the Cowboys Bus making what now will be our second annual cross-country drive to the Dallas Cowboys training camp site in Oxnard, Calif., for Road Trippin' 2016.
All aboard by 9 a.m. Thursday, myself; Emory Tyler, the best bus driver I've ever ridden with; Rowdy, that human magnet of a mascot; and of course, Jacob Walraven, our very own Videoman along for the ride to document our every step, and likely missteps, too. Same group. Sorry. No Jerry Jones. No Jason Garrett. No Tony Romo. No Dallas Cowboys Cheerleaders.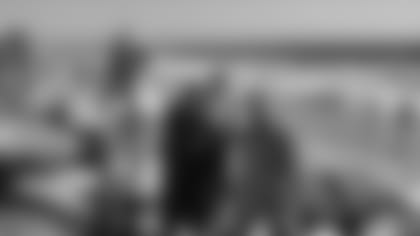 This year we have eight stops planned along the 1,900-mile trip, adding two additional stops and one more night to our journey through Texas, New Mexico, Arizona, Nevada and California. Some say we've lost our minds, foregoing the three-hour team charter flight a week from Thursday into California just to traipse across America.
But you know what? We get to see this great country of ours, and only Emory has to drive. We get to meet all sorts of people. Most of all, we get to see Cowboys fans, young and old, and like last year, very aged, Earnestine, the 90-year-old lifetime Cowboys fan who came out to meet us in the scorching sun of Abilene, Texas. Why there will be those fans tatted-up with the Cowboys Star or a Cowboys replica helmet burned into their skin.
Now we're Talkin' real Cowboys fans. Amazing, they are out there, all over the place, from Wayout West Texas to Wilshire Boulevard in LA. From El Paso, where thousands of Cowboys fans greeted us last year, to those running down the streets in Oxnard hailing our arrival. Just never know who or what you are going to see.
Always amazing, always humbling, but always qualifying the true meaning of America's Team – still.
Now this year will be the real test of the Cowboys fans on our stops – Abilene, Lubbock, Midland, El Paso, Tucson, Phoenix, Las Vegas and West Hollywood, all of these cities before once again pulling into the Residence Inn and River Ridge Sports Complex in Oxnard, where the Los Angeles Rams II have called home this off-season. They are moving out, and down to Cal-Irvine's Orange County Campus for training camp, but will move again, the second time back up to the Cowboys old digs at California Lutheran University in Thousand Oaks, Calif., for the regular season.
Last summer the Cowboys were hot, coming off that 12-4 season, possibly the video-replay no-catch ruling on Dez Bryant at the Green Bay three-yard line while trailing just 26-21 late in the fourth quarter away from heading to Seattle for the NFC title game. Expectations were high. Optimism was bubbling over. This just could be the year.
But it wasn't.[embeddedad0]
Who knew Romo would start only four games, finishing only two. Who knew Dez Bryant would miss seven games after fracturing his fifth metatarsal in the season opener and never really getting fully healthy for the nine games he would play. Who knew Joe Randle would come unglued. Or that Lance Dunbar would blow out his knee.
The Cowboy fan had to swallow hard in 2015, gulping down a complete reversal, that 4-12 record piercing all that optimism. So this will be a litmus test for just where all those hearts are heading into 2016. But we think we know. We're bracing for another huge turnout.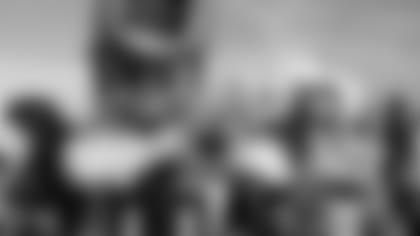 As I said last year at this time, here we go again. Follow along on DallasCowboys.com. We'll be on social media, too. Come see us. Shake hands with Emory. Take a picture with Rowdy. Get autographs, even though it's just us.
And for goodness sakes, give us a honk when you see the bus.
Oh, and one last thing, and this is the honest to goodness truth. This past Tuesday, on our last day at The Ranch as a radio and TV department, we all went to lunch, about 14 strong, to the local Chinese restaurant in Valley Ranch. Of course, fortune cookies came with the meal at the very end. We all started reading.
Cracked my open, and this was my fortune, kid you not:
You create your own stage, and your audience is waiting.
Well, the stage is set for Road Trippin' 2016, starting Thursday, with our first stop in Abilene, and then on to Lubbock that evening day.
2016 ROAD TRIPPIN' ITINERARY
Thursday, July 21: Noon, KRBC-TV parking lot, 4510 14th St., Abilene, Texas
5 p.m., Cowboys Pro Shop, South Plains Mall, 6002 Slide Rd., Lubbock, Texas
Friday, July 22: 11:30 a.m. Cowboys Pro Shop, Midland Park Mall, 4511  N. Midkiff Rd., Midland Texas
6 p.m. (MDT) Cowboys Pro Shop, The Outlet Shoppes of El Paso, 7051 S. Desert Blvd., Canutillo, Texas
Saturday, July 23: Noon (MST), Famous Sam's (7129 E. Golf Links Rd.) Tucson, Ariz.
6 p.m. (MST), Salty Senorita, 811 W. Paradise Lane, Peoria, Ariz.
Sunday, July 24: 3 p.m. (PDT), GameWorks, Town Square, 6587 Las Vegas Blvd., Las Vegas Nev.
Monday, July 25:5 p.m. (PDT), Saddle Ranch Chop House, 8371 Sunset Blvd., West Hollywood, Calif.
At Some Point,Oxnard, Calif., River Ridge Sports Complex