FRISCO, Texas – The Cowboys have one of the NFL's most exciting receivers in Dez Bryant, who has been showcasing his skills for the past seven years.
But he certainly won't be the only talented receiver on the field during the 2017 when the Cowboys try to defend their NFC East title.
Here's a look at my five best receivers the Cowboys' defense will have to stop this upcoming season:
Honorable Mentions: Amari Cooper (Oakland Raiders), Doug Baldwin (Seattle Seahawks), Emmanuel Sanders (Denver Broncos) 
#5. Larry Fitzgerald 
Arizona Cardinals (6-3, 218)  13th Year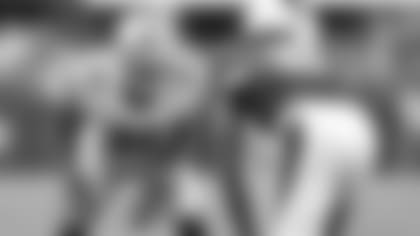 (Plays vs. Dallas on Sept. 25)
Has been the bench mark for receivers for over a decade. At 33 years old, still plays at a high level. One of the smartest receivers to ever play in this league. Does everything the right way. Respects the game by the way he plays.
Both mentally and physically tough - - his best traits. Doesn't let things bother him during a game. Consistent in his approach and results.
Doesn't have the foot quickness or speed of some receivers in the league but his knowledge and hands separate him from those guys. Even at his advanced years, his body control and balance are still outstanding. Finds ways to make catches in the smallest of spaces.
Concentration of a diamond cutter. Is able to focus when others are losing their heads. Knows situations and is clutch. The bigger the situation, the bigger the play.
Tough to stop even when doubled covered. Is not going to "Wow" you with his run after catch but he still has the ability to finish plays.
*#4. Jordy Nelson *
Green Bay Packers (6-3, 217) 9th Year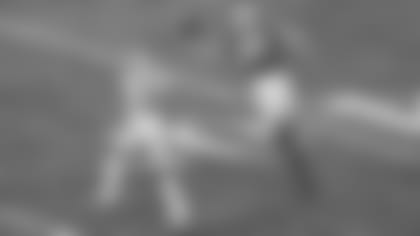 (Plays at Dallas on Oct. 8)
High character and work ethic. Teammates respect his passion and desire to compete. Is an all-weather player. The nastier the conditions, the more he thrives. Shows outstanding physical and mental toughness.
Has sneaky speed. Deceptive player and route runner. Knows how to get open. Plays with initial quickness off the line. is able to gain vertical separation by setting up the defender.
Doesn't let the defender get his hands on him. Changes directions well especially in the red zone. Has a feel for how to find space. Plays with start-stop quickness.
One of the best situational receivers in the league. Is locked into the game - - clutch. "Go To" guy for Aaron Rodgers. Will catch the ball all over the field. Doesn't matter where its thrown. Doesn't get many poor passes thrown his direction but on that occasional one, he can adjust his body to make the play. Will extend for the ball and take a shot.
Big time courage. When he gets in the zone - - he can be difficult to stop.
His 14 touchdown receptions led the league in 2016.
*#3. Demaryius Thomas *
Denver Broncos  (6-3, 229) 7th Year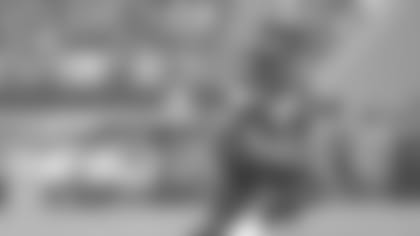 (Plays vs. Dallas on Sept. 17)
Long, rangy receiver that doesn't have much initial quickness or down field speed. Has to build it up as he comes off the ball. Is physical when he comes off the line.
Does a really nice job of reading coverage and finding space. Has natural hands, will extend to catch the ball. Very good at making the contested catch. Knows when to put his hands up to snatch the ball. Will come inside for the ball.
Not afraid to take a hit. Will lower his shoulder to deliver a blow to the defender. Nice sideline awareness and balance.
Gets eyes around quickly to find the ball. Is always looking to go up field with the ball in his hands. Outstanding red zone player due to his size. Makes it difficult for the defender to go through him.
Hard to deal with one-on-one in coverage in a small area. Coaches like to throw him the ball on screens and let him go to work. Doesn't move around as most big time receivers. Will usually play one side of the other.
Quarterback play doesn't help his situation with consistency of catches to targets. Had 90 receptions to 144 targets in 2016.
*#2. Odell Beckham Jr. *
New York Giants (5-11, 198) 3rd Year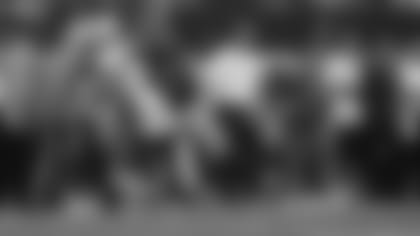 (Plays at Dallas on Sept. 10 & vs. Dallas on Dec. 10)
Plays the game with a chip on his shoulder. Will go through stretches of a game where his emotions will get the best of him. Wears his heart on his sleeve.
Playing speed and quickness is outstanding. Hard for defensive backs to keep up with him. Explosive in the way he comes off the ball. Runs all of his routes at the same speed. Rare start-stop quickness.
Can put pressure on the defender right off the snap. Closes the cushion quickly. Shows the ability to take small receptions and make them huge plays. Lateral quickness and burst to escape. Home run hitter.
Outstanding body control and balance. Knows how to work along the sideline. Has the footwork to go along with hands.
It always surprises me when he misses a pass. There are times where he will drop a pass just due to a lack of concentration but then the very next play with make an incredible snatch catch.
5th in the league with 10 touchdown receptions. Was successful catching 101 passes on 169 targets in 2016.  
#1. Julio Jones
Atlanta Falcons  (6-3, 220) 6th Year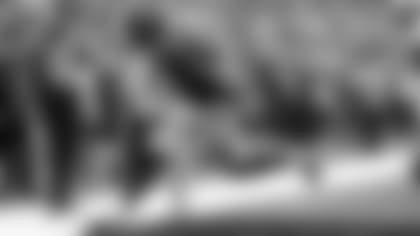 (Plays vs. Dallas on Nov. 12)
One of the most competitive players in the league regardless of position. Has a passion and love for the game. Is physical and mentally tough. Plays hurt. Outstanding football intelligence.
Can line him up anywhere in the formation and he will function without issue. Situationally aware.
Body control and balance is rare. Plays with lateral quickness and vertical separation. For his size, can change direction quickly. Plays well on the move. Shows the ability to execute his routes with consistency. Is not lazy at all with his routes. Runs every one like the ball is coming in his direction. Is a threat on all levels of the field.
Clutch player. Ball goes in the air - - it's his. Can extend to make plays. Large catch radius.
In 2016, averaged length of reception was 12 yards which was 5th best in the league. Cowboys will face him November 12th in Atlanta.