FRISCO, Texas – In a way, it's actually harder to break down these games when the Cowboys are playing so well. There's simply too many plays to choose from, whether it was the offense's successes or the great plays made by the Cowboys' pass rush and secondary.
I managed to pick out the highlights, though – and there were several. The Cowboys' coaching staff doesn't want to get into the business of comparing performances, but I feel comfortable saying Sunday was this team's most complete performance to date.
Let's look back through it:
The easy part of Ezekiel Elliott's 60-yard touchdown run was the actual run. The play was well-executed -- from the trap block by Geoff Swaim, to the arc release by Jason Witten to take Vontaze Burfict and George IIoka out of the box. When Zack Martin and Doug Free secured their down blocks, there was a perfect lane for Elliott to hit and he did just that. What we all know about Elliott from his days at Ohio State is if you provide him a crease into the secondary -- he will find a way to finish the run.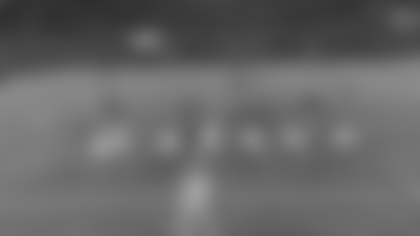 I had been waiting for Dak Prescott to pull the ball on a read-option and score with it. This offense has had success handing the ball to these running backs and finishing drives -- so it was just a matter of time. Game planning for this opponent, you knew that Carlos Dunlap was going to fly down inside and attack the ball, which he did. It was a great sell by Doug Free stepping hard down to the inside to his left to draw Dunlap with him. You can see on the play that Prescott's eyes are looking at Dunlap the entire time, and once he bit on the fake there was a natural gap for Prescott to just shoot forward into the end zone. Now that this play is on film, opponents know that they are going to have to prepare for it each week -- which could open up some other opportunities on the goal line.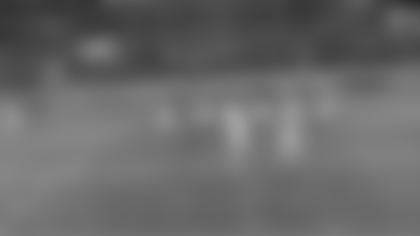 You have to be impressed with the way Morris Claiborne has been playing these last few weeks. I thought his pass breakup of A.J. Green on a big 3rd-and-9 was a huge play in the game, because the next play saw the Bengals miss a 50-yard field goal. It would have been easy for Claiborne to drop the coverage once Andy Dalton broke outside the pocket, but he stuck with Green. Initially Green tried to run an out on him, but Claiborne was in position to cut the route off. When Dalton sent Green up the field, Claiborne just turned and sprinted up the field with him. What makes this play even more impressive was that Claiborne had no safety help over the top because J.J. Wilcox was sitting in the middle of the field holding his position. Like we saw in San Francisco, Claiborne was able to track the ball and at the last moment extend his left hand to knock the ball away.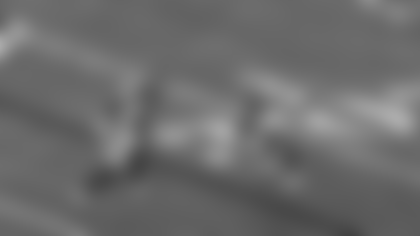 There are few tight ends in the league that can run routes as an "In-Line Y" better than Jason Witten. On Witten's 31-yard rumble through the Bengals secondary, Prescott did a nice job of trying to move Derron Smith from the middle of the field to give Witten a chance to cross. There was only one place that Prescott could have put the ball for Witten to make the catch and he was able to do just that. With the ball out in front, Witten was able to snatch it, then break free of Josh Shaw. Once in the open field, he was able to put an old school stiff arm on Smith and add 12 more yards to his reception.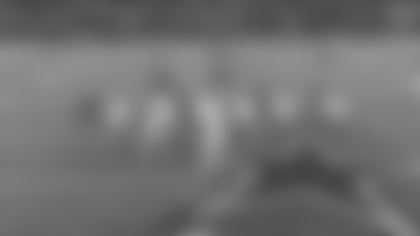 In going back and taking a look at Ezekiel Elliott's first touchdown run, Prescott had a run/pass option called at the line and he went with the run. The receivers ran the screen as the line blocked the run. It was perfectly executed with Doug Free and Travis Frederick kicking their men outside. Then, Zack Martin and Ronald Leary were able to grab two key blocks by sealing Vontaze Burfict and Rey Maualuga to the inside. Elliott burst through the hole, and, once he put his head down at the five-yard line, there was no way that Josh Shaw and George IIoka were going to keep him from scoring.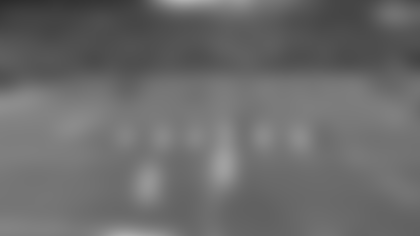 The Bengals didn't take many shots down the field with A.J. Green, but the one time they did, Rod Marinelli had the perfect call for it. Marinelli showed Andy Dalton a two-deep look before the snap, then rolled to a single-high look with Byron Jones in the middle of the field. Green took off through the zone toward the post while closing the cushion on Jones. When Green got within five yards of Jones, the safety turns away and moves to sprint up the field. Jones was in outstanding position because of how well he tracked the ball from Dalton's hand, and just as Green extended his hands, he was able to knock it away with his right hand. It was a tremendous play by Jones to not only knock the ball away but stay off Green to avoid the pass interference call.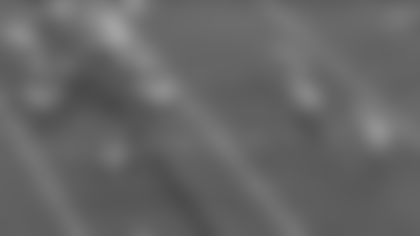 Terrell McClain and Maliek Collins continue to do a nice job of playing off each other's abilities. McClain's sack of Andy Dalton was due in large part to the push that Collins was able to generate. Collins was able to take both Russell Bodine and Clint Boling out of the play, which allowed McClain to have a free run at Dalton to finish him off.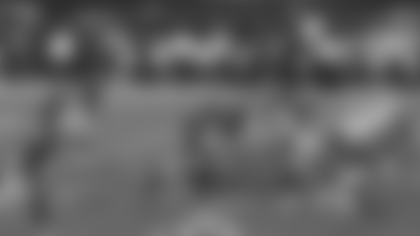 There's no question that these offensive coaches trust Dak Prescott to finish these games off. To allow him to throw on third down in the final minutes says a great deal about that. It was a perfect call and well-executed. Terrance Williams was easily able to get inside of Adam Jones on the slant to make the catch. Prescott had the option of throwing that same ball to Cole Beasley, but he was well covered. Prescott put the ball right where Williams could adjust to it, secure the catch and get down before the defenders had a chance to react.
Cole Beasley's ability to freeze defenders is rare – and his touchdown catch was all that. The Bengals made a huge mistake by putting a linebacker in coverage against Beasley, and he took advantage of it. Rey Maualuga is a good player, but he doesn't have the speed or quickness to run with him. Once Prescott broke outside the pocket to the right, Beasley adjusted his route to mirror him and then hit the jets to separate from Maualuga -- who was left in a trailing position. Prescott put the ball out in front of Beasley, who caught it in stride, then sprinted into the end zone before any defender had a chance to tackle him.                        
This Cowboys defense played A.J. Green pretty straight up, which surprised me. I was thinking that there was going to be plenty of safety help over the top, but that really wasn't the case. There were times where they rolled Green's way, but give these defensive backs a ton of credit for the way they handled him. I only noticed one time where Morris Claiborne traveled with Green, and that was when he went into the slot and allowed Brandon Carr to stay on the outside against Brandon LaFell. This was a scheme that I thought we would have seen more, especially on third down but that wasn't the case.
You might remember in the game, the Bengals ran a formation where they split their offensive linemen wide to each side in front of the receivers -- leaving Russell Bodine in the middle of the field with Andy Dalton. It was a special formation that the Bengals have used in the past to try and confuse defenses. If you don't cover it, they will throw a screen off it. In this case, Dalton had to bring his linemen back inside and run a normal formation because the Cowboys had defended the look. I asked a coach after the game if this was something they showed the team during the week, and he told me it was something they had practiced against during Friday's practice. Now that's game planning at its best.
DeMarcus Lawrence will watch the tape and be sick that he had a chance for back-to-back sacks and just couldn't finish them. I was really impressed with his technique off the edge, which put him in position to even have a chance. He didn't appear like he was struggling at all after the suspension. He was quick and active with his hands. Lawrence will give this defense a much needed lifted, especially with games against the Green Bay Packers and Philadelphia Eagles games ahead.