FRISCO, Texas –Here are the two big keys I'm looking at in determining a winner in Sunday afternoon's game against Seattle.
Dallas Cowboys Win If: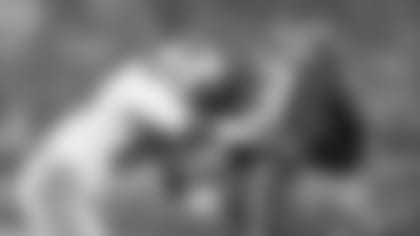 The Seahawks have not lost three consecutive games under Pete Carroll since 2011. The once dominant defense has had its struggles with injuries and inconsistent play. As a unit they're playing without Cliff Avril, Richard Sherman and Kam Chancellor and it has shown.
Offensively, Russell Wilson is having to shoulder the majority of the load and that too has taken its toll on him. The offense just doesn't score points due to issues with their offensive line and lack of a true running game. If not for Wilson's ability to scramble for yards, the Seahawks would be struggling to be over 1,000 rushing yards as a team. Stopping Wilson is the key to stopping the Seahawks, and Rod Marinelli knows this -- so look for his game plan to reflect that fact.
Marinelli has had success over the years in controlling Wilson and in large part that's due to his understanding that you must make Wilson play backwards. Marinelli has seen how well Wilson plays when attacking the line of scrimmage. When Wilson is going forward, he has options. He can snap a throw off or tuck the ball and run. This puts pressure on a defense when he can play like this. To win this game, Marinelli knows that he must limit what Russell Wilson can do with the ball. He's one of the best in the league when it comes to keeping his eyes down the field and making something out of nothing.
Marinelli must take advantage of an offensive line that has had its share of problems protecting its quarterback. Rush levels, lanes and getting Wilson on the ground are all musts. Make Russell Wilson beat you from the pocket.
Seattle Seahawks Win If: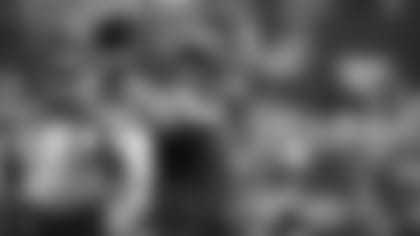 The last thing the Seattle Seahawks want to see is the Cowboys offense with Ezekiel Elliott retuning to the lineup. Defensively, they've struggled to stop the running games of Jacksonville Jaguars and Los Angeles Rams the previous two weeks. Physically they're a beaten and battered group, which opponents have taken advantage of.
The Seahawks had no answer for the Jaguars or Rams as Leonard Fournette and Todd Gurley pounded the ball at them relentlessly. For years, this defense prided itself on their ability to choke the run and make you have to play behind the chains. They have to be concerned that the Cowboys are going to load up and attempt to do the same thing the Jaguars and Rams were able to do with their backs. The Seahawks are the ones that are going to have to control the front. Michael Bennett, Jarran Reed, Sheldon Richardson and Frank Clark are going to have to take the fight to this Dallas offensive line and tight ends.
As a group, they're capable of playing on the Cowboys' line of scrimmage and disrupting their running game -- especially if Tyron Smith isn't in the lineup. If the Seahawks get back to their old ways of playing defense by controlling Ezekiel Elliott and forcing the Cowboys to have to make a living through the air, they can put pressure on Dak Prescott and these receivers.
We've seen what happens when the Cowboys live exclusively playing that way and the results are generally not good.