FRISCO, Texas –  If you've followed this team at all in the last few years, you know exactly what good quarterback play means for a team.
For that matter, if you've followed this team in recent seasons, you know what an opposing quarterback can do, too. The Cowboys' last two trips to the playoffs have ended largely because of Aaron Rodgers' brilliant play at quarterback, which helps account for his spot in this ranking.
The Cowboys play plenty of other top-tier quarterbacks in 2017, though – including last year's league MVP. Here's my ranking of what they'll see on the schedule this year
#5. Philip Rivers
Los Angeles Chargers (6-5, 228) 14th Year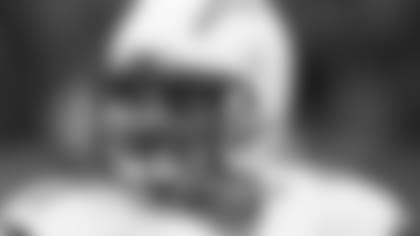 (Plays at Dallas on Nov. 23)
One of the toughest quarterbacks to ever play the game. He will battle until the final whistle no matter what the score. Still plays at a high level.
Release/delivery has always been a mystery to me. He has a throwing motion like he is shot-putting the ball. There is nothing natural in the way it comes off his hand. Will get rid of it quickly but the rotation is not pretty at all. One of the few quarterbacks that plays with a glove. Accuracy short/intermediate. He has the touch to hit the receiver on the move and lead them up the field.
Plays both under center and in the shotgun. At this point in his career he is a better shotgun passer because he doesn't have to set up. He can still put the ball on the receiver. Doesn't move all that well so he makes a ton of throws under duress. Has the courage to stand in the pocket and take hits. Is quick with his decisions. 
Can wear a defense out with his underneath passing. Extremely smart in how to attack a defense. There is nothing that he hasn't seen scheme-wise. Poised and aware. Has always had the vision to see the field and the timing to put the ball where he needs to.
Durability over the years has been rare. Have to break him in half to get him out of the lineup. Has always been there for his teammates. Has played games with damaged shoulders and knees. Is a leader in every sense of the word.
It's unfortunate that he will have to end his NFL career in another city.

#4. Russell Wilson
Seattle Seahawks  (6-6, 259)  7th Year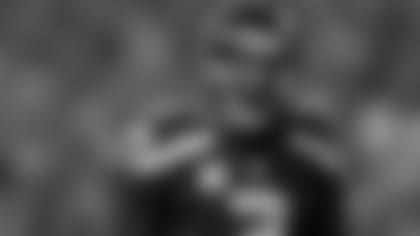 (Plays at Dallas on Dec. 24)
Never gives up on a play. Because of that, he took a beating in 2016 playing behind a poor offensive line. Has tremendous passion as a player. Physically and mentally tough to battle through what he has.
Will surprise you with his arm talent. Can snap a throw off to the sideline or deep down the field. Throws a high amount of deep passes. Scheme allows him to take shots down the field. Has big play capability. Is best when he can move in the pocket to deliver the ball. When he can come forward in the pocket, he is usually going to make an accurate throw. When opponents have had success against him is when they build a wall around him and make him play from the pocket.
It's when he has to play backwards is when he really has the most problems. He is like Drew Brees in that he needs to move to find a lane to throw the ball. There are times where you can tell that he can't see over the line. But his general awareness is very good and he knows what is going on around him. Has an idea where the receivers are located and works hard to deliver the ball there. Has to anticipate more due to his lack of height. Will put the ball in a spot for his receiver to go get it. Pocket mechanics can be all over the place, especially when the pocket breaks down. Will throw the ball at all angles just trying to get rid of it.
Wilson is the master of just flipping it underhanded to a receiver. Deceptive ball handler. Similar to Dak Prescott in the way that he is able to pull the ball when he needs to. Has the ability to beat you so many ways. Can be frustrating to play, especially when he gets into a groove.
#3. Matt Ryan
Atlanta Falcons (6-5, 220) 10th Year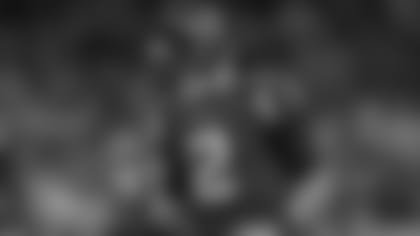 (Plays vs. Dallas on Nov. 12)
Led his club to the Super Bowl in 2016 and was the league's Most Valuable Player.
Does an outstanding job of using every option in the offense -- backs, tight ends, and wide receivers. Knows where he needs to go with the ball pre-snap. Awareness to throw check down passes to backs when he needs to.
Arm is strong enough to back pedal and still get good velocity on the ball when pocket breaks down. Keeps his eyes down the field. Good vision to locate secondary options. Can thread the ball into a tight and congested window for a completion. Demonstrates the ability to make plays out of the pocket. A better than average athlete. Not a stiff when moving around in the pocket. Ability to use his feet to get out of trouble.
Good leadership on and off the field. Polished in the pocket. Has a long but quick release. Somewhat of a wind-up. Must be careful not to force the ball into coverage. This is the one area that can get him in trouble. Can side step a rush. Good enough mobility to make a good play out of bad one. When he decides to run, he runs hard and smart. Good intangibles.
Competitive player that is tough and instinctive. Generally steps into his throws if no defender is in his lap. Does a good job of throwing the ball into the middle of the field. Good mechanics. Accurate both short and medium. Placement and timing is good.
Will be interesting to see how he adapts to a new offensive coordinator at this point in his career. There are those around the league that he could be even better than he was in 2016.

#2. Derek Carr 
Oakland Raiders (6-2, 214)  4th Year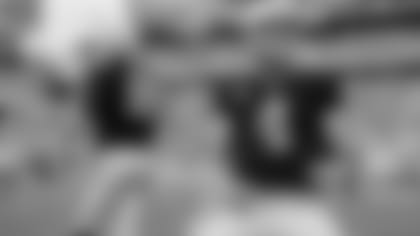 (Plays vs. Dallas on Dec. 17)
Outstanding work ethic and he competes. Has a passion for the game and you can see it in the way that he plays. Physical and mental toughness to handle all that is thrown his way. Intelligent in the way he goes about his job. Shows a tremendous about of poise for such a young player. Teammates rally around him. 
Arm talent and strength with accuracy. Was shocked to study him on tape to see how many passes that he puts on target and his receivers just flat drop. To his credit he is able to put those drops behind him and keep firing the ball their direction. Throws the ball well at all levels. Impressive in the way that he is able to hit receivers on the move.
The Raiders' scheme calls for him to throw underneath passes and let the receivers run after the catch. Carr is able to execute those throws without fail. He also has the touch to work the ball down the field, as well. Doesn't make his receivers to have to work for the ball. Doesn't have to make many throws under duress. 
Line does a great job of keeping him clean. Can process information quickly. Instincts with the ability to make quick decisions. Play maker with clutch production.

#1. Aaron Rodgers
Green Bay Packers (6-2, 225) 13th Year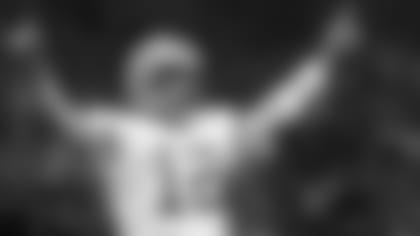 (Plays vs. Dallas on Oct. 8)
One of the most competitive quarterbacks in the league. Will do whatever it takes to win.
Mentally tough, with outstanding football intelligence. Rare for him to make a mistake that would cost his team a shot at victory.
Top arm talent and strength. Will deliver the ball at all levels and arm angles in order to complete a pass. Quick, overhand throwing motion. Ball comes out of his hand nicely. Touch for check downs, screens and fades. Accuracy is off the charts. Ball placement is right where it needs to be. Does an outstanding job of throwing receivers open. Some of his best passes are those that are thrown on the move.
Has a knack for keeping his eyes down the field and making a clutch throw. He is a poised and confident quarterback. Outstanding awareness and anticipation. Hard guy to fool – has to be almost a mistake to bring him down. Is able to process information quickly and make the right decision. Has the toughness and courage to hang in the pocket to deliver the ball.
When there is trouble in the pocket, has the mobility to move, slide and escape. Is able to improvise when he has to. Underhanded and flip passes are part of his attack.
Is not afraid to hold the ball until the last second. Perfect shotgun quarterback in the way in which he plays. Just by watching him work you can tell that he knows where he wants to go with the ball before the snap, which makes him tough to defend.