FRISCO, Texas --Here's a brief overview of the three guys I have my eyes on going into this Week 7 matchup against the San Francisco 49ers.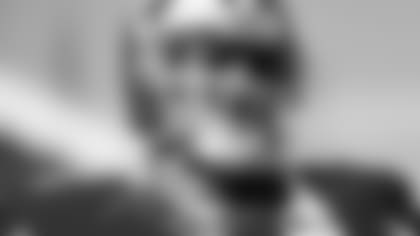 One of the better tackles in the league. He will be a handful to have to deal with for whoever lines up on that right side. His length and frame make it difficult to get to him.
Staley is rare in that he's just as good of a run blocker as a pass protector. He gains an advantage with his quickness out of the start. He is explosive with an impact pop and surge, and he gains position with quickness and flexibility.
Unlike a lot of big guys, he can bend -- which is a huge advantage for him. He is not stiff at all. He can play flat-footed and then adjust with lateral slide to movement, and this helps him block two-move pass rushers. Because of this, he is rarely out of position or off balance.
Staley is skilled in space and on the second level. His nifty feet allow him to adjust and redirect. He plays with a good base and this makes him a hard man to work around. He has an angular build that can wall off and screen the defender and create running lanes. He also has long arms and big hands to control a pass rusher, anchor, and stop a charge. You see an explosive use of his hands to lock out and get control.
There is a unique position and adjustability in his hands. It gives him that ability to create separation. He can jolt and deliver a punch, and he is especially effective when he can down block in the running game. When he shoves a defender you see them go flying.
Staley is not fooled on twist stunts or games with linebackers. He has had to cover at times for his left guard, Laken Tomlinson. It hasn't always been clean working with him, but it's more of Tomlinson's fault than that of Staley.
This will be one of the top tackles that the Cowboys will face this season.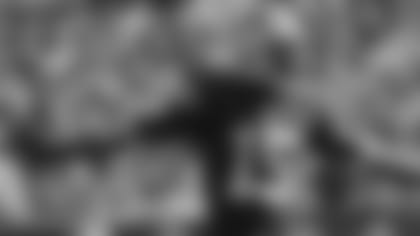 Nemesis: WR Pierre Garcon
As we all know, Garcon has a knack for being a thorn in the Cowboys' side throughout his NFL career. The majority of his damage came as a member of the Washington Redskins. He has averaged nearly five receptions a game when he has suited up against them, and he had an 11-reception game against the Cowboys in 2013.
This is a highly competitive player. He is mean and nasty in the way he goes about his job. The mental and physical toughness is off the charts. You can see the football intelligence in the way he executes his routes, and he will set up his way to escape coverage. Of course, he has to play this way because he doesn't have great speed or quickness. He can be deceptive, but honestly the way he's going to beat you is with his smarts.
Much like Dez Bryant, Garcon's best work comes when he can play on the move. Both Brian Hoyer and C.J. Beathard have figured out how to hit him on the move. Kyle Shanahan is using him as he did Julio Jones, by moving him all over the field.
Garcon's best trait has always been his body control and balance. He has the strength in his body to overpower defensive backs when he goes up for the ball. Strong hands, and he can use them to make some incredible receptions. Impressively, he has the courage and skill to make those receptions in a crowd.
He is not afraid to get in the face of a defender, as he is a passionate and an emotional player. This losing doesn't sit well with him.
The Cowboys need to have a plan for how to handle him. He is the best receiver the 49ers have, and he will be Beathard's best option when the 49ers throw the ball.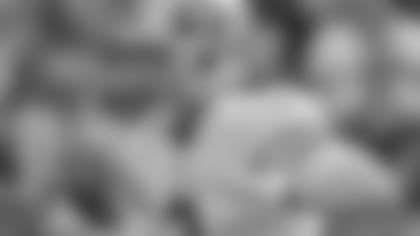 Under the Radar: QB C.J. Beathard
Not that I've had a great track record with quarterbacks coming out of the draft but, a guy I liked late this past year was C.J. Beathard. I have known his grandfather, Bobby Beathard, and uncle Jeff for a while from my time in scouting.
While at Iowa, he showed physical toughness to hang in the pocket to deliver the ball. He showed a real willingness to take a hit and get right back up. Interestingly, he was also one of those few quarterbacks in college football that took snaps from underneath center.
Beathard has a smooth throwing motion, and the arm talent is there. He can get the ball out right at 55 yards. He shows touch on swings and screens, and he can put the ball out in front for the receiver to grab. In fact, that may be the best thing he does.
He shows accuracy -- but only to a point. There will be snaps where the ball is right where it needs to be and others where he is making the receiver work for it. He didn't hit on many deep balls in college, but he did throw it down the field with some success against the Redskins last week. His accuracy on the move isn't great, and he tends to play slow footed.
His drop mechanics still need work. Feet and body position are not stable. He might have had some nerves in the Redskins game? He did nothing quickly in college, but he appears to be playing with more urgency in the NFL.
One thing I'll add: he took sacks in college because of how slow he was. The Redskins got to him last Sunday, but he was able to unload the ball before things really broke down. He tries to move in the pocket and buy a second chance.
I wasn't sure how clutch he was in college, but he gave his club a chance to win after replacing Brian Hoyer last week. You could see that his teammates elevated their games when he came into the lineup.