FRISCO, Texas – For the first two weeks of the season, I was interested to see how this Dallas offensive line would hold up against its opposition.
Heading into Week 3, that's still a favorable matchup – but now the shoe is on the other foot. After a strong start to the season, I think the Cowboys pass rush has a nice opportunity to make an impact in this game against the Cardinals.
On the flipside, there are definitely going to be some similarities between last week and this week. Namely, this is another opponent with top-flight cornerback to match against Dez Bryant.
That's where I'm going to start this week's preview. Here are my two key matchups:
Dallas Cowboys WR Dez Bryant vs. Arizona Cardinals CB Patrick Peterson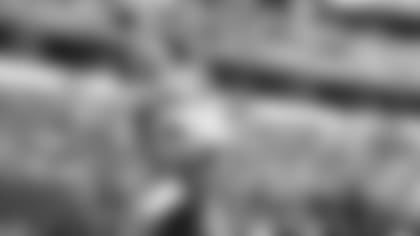 This is another one of those matchups for Dez Bryant where he has to deal with a physical cornerback that will travel with him.
For Bryant to be successful, he must keep Peterson's hands off him. He must be ready to slap, swat or club them. This is Peterson's way of holding a receiver along the line. Bryant will need to match Peterson's physicality in this game. Peterson will not be afraid of Bryant's speed, because he can match him step for step.
What Peterson should be afraid of is Bryant's power to lean on him in route. Some of Bryant's best routes are when the officials let him play a physical game, because that plays right into his hands. Both Dak Prescott and Bryant have to be ready for every ball to be contested. Peterson does a really nice job of staying in position while in route. He is very smooth in the way he plays and he turns well. He can adjust on the move.
Peterson is especially tough when defending in the red zone, which is Bryant's wheelhouse. Peterson's reach really helps him here. He doesn't give up ground and he is stout in his approach. He doesn't get bullied by receivers. He will rally to the ball. He looks comfortable playing in off coverage and will bait quarterbacks into throws.
Prescott can't be late or unsure of throwing the ball in his direction. He is one of those rare players where nothing really bothers him. He just doesn't have many bad snaps. The receptions are likely to be tough, but Bryant is capable of making those plays.
In this matchup Bryant and Prescott can't be afraid to challenge Peterson, especially if referee Craig Wrolstad's crew lets Bryant play.
Dallas Cowboys DE DeMarcus Lawrence vs. Arizona Cardinals OT Jared Veldheer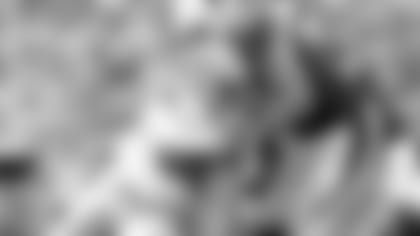 Lawrence has been on a roll early in this season -- not only as a pass rusher, but as a run defender, as well. When opponents have attempted to run the ball in his direction, he has been up to the task --especially when they try to run inside.
The Cardinals have had their share of troubles running the ball early in the season, so passing the ball will likely be their best avenue for offense. From what we've seen so far from Lawrence, this type of game will play right into his hands. His matchup this week against Jared Veldheer should be a good one.
Veldheer's game is more power than speed or quickness. He tends to catch blocks and works to control his man with his strength. Where Lawrence can take advantage of him is with his movement. The more that he can make Veldheer have to battle his quickness and edge rush, the better chance that movement will put Veldheer off balance and over extended.
In the two games I studied to get ready for this matchup, the offensive staff didn't give Veldheer much help. With the way that the Cardinals like to throw the ball down the field, they're going to need to give Carson Palmer some time and controlling Lawrence will be important there. I would expect that we see one of these Cardinals tight ends to his side or a back chipping the edge.
Don't be surprised to see the Cowboys try to counter that by moving Lawrence to the opposite side to take some rushes on D.J. Humphries or John Wetzel.