FRISCO, Texas –Here's my look at the two matchups I think might swing this rematch between Dallas and Philadelphia.
Dallas Cowboys WR Dez Bryant vs. Philadelphia Eagles CB Jalen Mills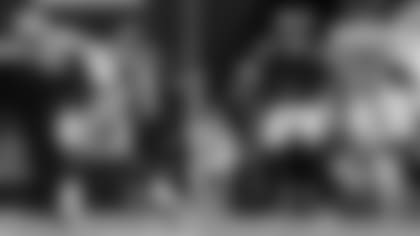 Dez Bryant is coming off a rough game against the Seattle Seahawks and now will be looking to go out on a positive note. Bryant has always played well when facing the Eagles, but this matchup will be an interesting one for him. 
Jalen Mills is the type of corner that tends to give him problems. To play Bryant, you have to be ready for a physical game. He will try and bully corners, which Mills understands. Mills doesn't have the size to match up against Bryant, but what he does have a is willingness to battle him. Bryant will test Mills but in turn, Mills will not give him an inch. Mills has the ability to stay in position the entire route, which will make things difficult for Bryant – as he may struggle to separate. 
Mills knows he has to take Bryant out of his game and by making him fight to get open, as it tends to affect his routes. We all know that opponents who give Bryant free access in routes tend to pay for it on the back end. Bryant can wear you out if all he does is have to catch the ball. I don't see Mills giving him that free access here. I will say that if Mills does play in off coverage, keep an eye on some double moves by Bryant or these Cowboys receivers. Both Mills and Ronald Darby have struggled in previous games with those types of routes. 
Both of these corners are so aggressive that opponents have taken advantage of them. As many inside routes that Bryant executes, I would not be one bit surprised to see Dak Prescott and Bryant take a shot down the field this way.    
Dallas Cowboys CB Chidobe Awuzie vs. Philadelphia Eagles WR Alshon Jeffery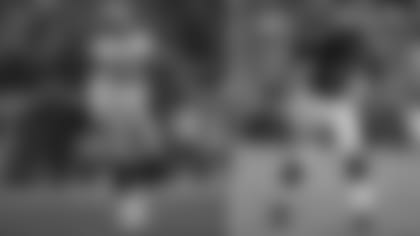 Chidobe Awuzie wasn't the starter at corner the last time that these two clubs met, but he has had more good days than bad since being inserted into the lineup.
Alshon Jeffery is the perfect type of receiver for him to have to cover. He's a big guy that's neither quick nor fast. Awuzie should feel comfortable in knowing that Jeffery should not be able to run away from him. Like Jalen Mills having to deal with Dez Bryant, Awuzie needs to be ready for a physical game. Jeffery can be a bully that will push and shove during the route in order to gain position. Awuzie has the size to be able to handle Jeffery when he tries to lean on him. That said, Awuzie is also going to have to be ready for Jeffery's length. When he goes up for a ball, his ability to extend naturally puts cornerbacks in a poor position. Awuzie is going to have to get right on top of Jeffery and make sure that he gets his hand in between Jeffery's in order to deny the ball. 
Another advantage Jeffery has on most cornerbacks is his ability to function in really cold conditions. His years in Chicago have helped him learn the tricks of the trade. Where most are trying to survive, he thrives. Awuzie played his college ball in Colorado so he understands what it's like to not be able to feel your toes and fingers. Awuzie will not let Jeffery use the cold to his advantage and he will be ready to play him.