FRISCO, Texas –Here's my weekly look at the two matchups I think are most important for the Cowboys heading into this Week 10 game against Atlanta.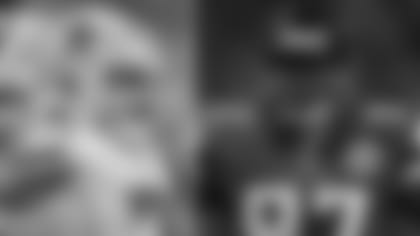 Dallas Cowboys OG Zack Martin vs. Atlanta Falcons DT Grady Jarrett
Grady Jarrett might not be a household name, but if you watched the Super Bowl last year, you would surely know him from his game with the Patriots. These types of matchups are nothing new for Zack Martin. In this league, he is always going to draw a talented inside opponent and Jarrett is no different.
Studying Jarrett, his game reminds me of what I observed earlier in the season when the Cowboys faced the Rams and Packers. Both of those squads had difficult matchups with Aaron Donald and Mike Daniels. I see a lot of Jarrett in those guys. That ability to get up the field and be disruptive. Jarrett plays on that outside shoulder of the guard and at the snap of the ball is off in a hurry. He is generally the first man across the line of scrimmage. Jarrett is especially difficult to reach or cut off for the center due to the fact that he doesn't let the blocker cross his face. At times, blockers are playing backwards trying to get in front of him.
If Martin has an advantage against Jarrett, it's his quickness to get into his block and then the upper/lower body power to finish. We've seen this before from Martin. When he gets those hands inside and then pushes from his lower body, he is able to maintain control. That is exactly what he needs to do to Jarrett.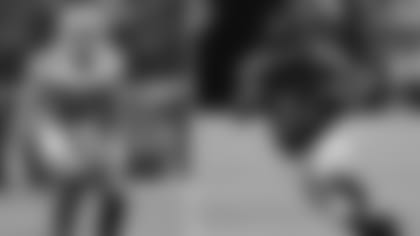 Dallas Cowboys LB Sean Lee vs. Atlanta Falcons RB Devonta Freeman
There is no question that the Cowboys defensively have faced some outstanding running backs this season. The matchup last week against Kareem Hunt was some of the best run defense that we've seen them play all year. This week's challenge with Devonta Freeman is really no different if you want to know the truth. Freeman doesn't have the numbers of Hunt, but he's every bit as explosive and is just as good as of a receiver out of the backfield.
The secret to the Cowboys' better run defense these last few games has been due in large part to the return of Sean Lee back into the lineup after missing the Rams and Packers games. With Lee, the Cowboys have done a better job with their fits and as a unit they've tackled better. Against the Chiefs, they were all over the field with multiple bodies at the ball and usually the guy getting there first was Lee.
Freeman will present a challenge with his running style. He's a downhill player and all he needs is a little gap. When he attacks the hole you see him following forward. It is rare that you see him tackled for a loss. For some unknown reason, the Atlanta coaching staff went away from him in the Carolina game last week even when he had early success. I don't see those coaches making the same mistake twice. Look for a heavy workload from Freeman and then working the play action game with Matt Ryan off that.
To take the Falcons out of that mode, the Cowboys offense is going to have to help with scoring drives --but more importantly, Sean Lee and his teammates are going to need an effort similar to the one they had against the Chiefs attacking the running game with good fits and solid tackling.