(Editor's Note: With this year's NFL draft in the books, it's time to take a look at what the Cowboys got. In the coming weeks, the staff of DallasCowboys.com will take a look at each of the team's nine draft picks, examining why they were selected and what their role is moving forward)
FRISCO, Texas – We started our look at this undrafted rookie class on Monday, and the work continues today.
Even with as much talent as the Cowboys have in the secondary, you're always going to take a lot of defensive backs to training camp. Below I've written up reports on four intriguing young defensive backs that have been added to the roster.
We'll see what they can show us when the pads come on: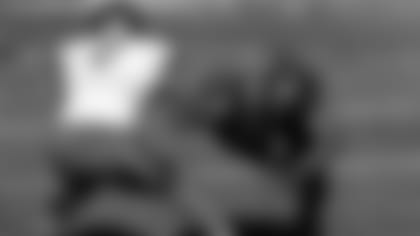 Charvarius Ward, CB, Middle Tennessee, 6-1, 198
This is a quick-footed player. There is no wasted movement in the way he plays. Smooth
Will jam, turn and run with his man. Keeps himself in good position.
Hard guy to run away from. Doesn't let his man off the ball.
Plays well with his off hand. Finds the ball, then knocks it away.
Reads quickly, then goes after the screen. Doesn't wait around for things to happen.
Can cover some ground when he runs. Gets to where he needs to be in a hurry. Plays with catch up speed.
Will come off his man to help teammates. Very aware.
Good job reading routes. Plays with his eyes. Physical in the red zone.
Willing hitter. Wrap-up tackler in space.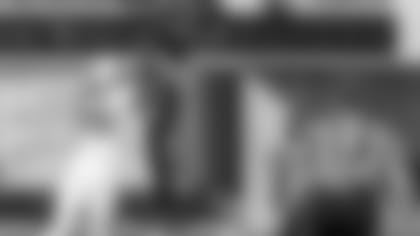 Donovan Olumba, CB, Portland State, 6-2, 192
Super competitive player.
Likes to play tight on the receiver. Best when he can get his hands on his man.
Can deny the football inside with his physical play.
Will turn to find the ball.  Emotional player.
Doesn't have much initial quickness or recovery speed. Long strider when he turns and bursts.
Competes when the ball is in the air.
Feisty in his approach to the game.
Is always reaching for the receiver in route. But his balance will come and go.
Will drive on the ball when tackling. Is not afraid of contact.
Knows how to play with his off hand. Knows how to play the ball in the air.
Lack of speed hurts him in zone coverage. Needs to get his hands on his man to have a chance.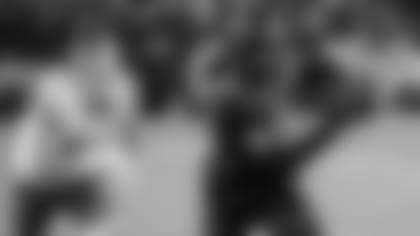 Kyle Queiro, S, Northwestern, 6-2, 215
Big guy that is not the smoothest in movement.
Takes him a little time to get going once he redirects.
Willing hitter. Can stop his man in his tracks. Will wrap up in the open field.
Better in coverage when he's down in the box.
Good when he can keep things in front of him. Will come off his man to help. Aware to what is going on around him.
Has to grab in order to stay in position, coverage-wise.
Will play in the slot. When route is underneath he can force the contested catch.
Ball skills when it goes into the air.
I would consider making a linebacker out of this guy. Really good around the line of scrimmage.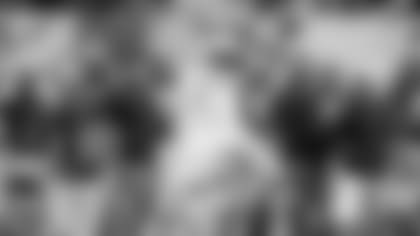 Tyree Robinson, S, Oregon, 6-2, 202
Shows physical toughness in the way he plays.
Will come up to deliver a blow. Wrap-up tackler.
Good playing speed and acceleration. Didn't have many plays where he had to just turn and run.
Relaxed backpedal and drive.
Very good reactions from deep. Sees the field well. Does a good job of helping when needed.
Reactionary athlete. Can redirect when he has to.
Shows short area foot quickness with lateral agility.
Good in coverage. Has a feel for how to put himself in position to make plays.
Plays with instincts. Had a 100-yard pick six return against Boise State when he undercut the route.
I see him more as a free safety than strong. Coverage skills give me hope that he could succeed in that area.
---