IRVING, Texas – This is my final write up before I head to the Senior Bowl on Sunday afternoon.
We'll get into the nuts and bolts of the proceedings as we go, as there'll be a week worth of practice and a full game to cover. But for now, no preview is complete without a look at perhaps the most high-profile prospect at the Senior Bowl in Carson Wentz.
There's no doubt in my mind Wentz is going to dominate the conversation when we get to the game, so I want to take a closer look at what I see in his game. On top of that, let's look at a couple more prospects that I think will steal the spotlight in Mobile.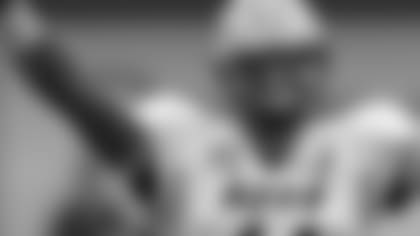 Name: Carson Wentz
Position: QB
College: North Dakota State
Height: 6-5
Weight: 231
40 Time: 4.84
Report: Wentz missed seven games in his senior season with a wrist injury but returned to finish off another national championship for the Bison. He has high character and he competes. One of the few quarterbacks in this draft that actually plays under center. Scheme requires him to get rid of ball quickly. Knows where he needs to go. Will slide in the pocket to buy time.  Arm talent is good but not great. Saw a couple of slants where I thought he could have used a little more zip on the ball. Accurate on the move. Has a little Aaron Rodgers to him in the way he flicks the ball side armed.  Is much better hitting that first read than the second one. Has to wind it up to get it down the field. Was able to get the ball 60 yards down the field. Showed touch on the screen. There are snaps where he doesn't always set his feet, which hurts his pocket mechanics. Likes to bounce around in the pocket. Will hang in there to deliver ball. He's not a flincher and he has poise – really tough guy. Plays with strength in the pocket. His size helps him here. Tries to make the really tough throws, as he is not afraid to rip it. Able to work the "Hot" routes. Body control going to his left. Can get the ball to the outside. Thought there were snaps where he could have seen the field better. I don't feel like the Senior Bowl stage will be too big for him.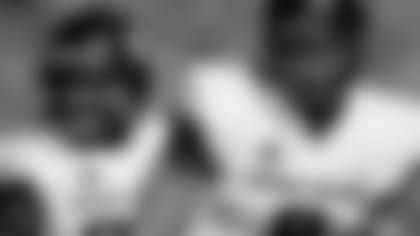 Name: Kyler Fackrell
College: Utah State
Height: 6-5
Weight: 250
40 Time: 4.74
Report: This guy can get push when he extends. Stays active. Plays well with his hands. Holds the point and sheds. Uses a spin move to free himself. Will not let ball get outside of him. Will fall back inside to make play. Has a burst up the field. Will drop and work to the ball. I think he would be better as a rusher, as he can get to the corner. Technique player. Has a feel for how to get his shoulder under. Plays with some power. He can over power tight end. Effort to retrace his steps. Relentless in the way he plays. He needs to play on the strong side in either a 4-3 or 3-4, as I like how you can use him in a couple of different roles. Outstanding player.
Name: Maurice Canady
College: Virginia
Height: 6-1
Position: 185
40 Time: 4.54
Report: Nice job of playing the ball down the field. Was able to catch up and knock away. Lunge tackler. Works to wrap up. Will cover in the slot. He's not afraid to come forward. He will lose contact with his man at times but is able to recover. Plays with range. Reactionary athlete. Shows some lateral quickness. Can read routes and break on the ball. Stays in position on the double move. Plays off block on screen and make the tackle. Doesn't always take best angle to the ball. Will drive on the slant. Good reactions but would not call him smooth. He is able to key and diagnose and he plays aggressive. Matches up well with size, but he has more trouble with quickness. I love the way he plays with his size. Can line up on both sides of the field.