IRVING, Texas – With the bye week behind us, all the focus is on the Giants. I've been getting plenty of questions about this final stretch for the Cowboys, starting with the trip to New York.
Here are three of the biggest questions facing the Cowboys heading into this Week 12 matchup.
Both Tyrone Crawford and Rolando McClain return to the defense – who is more important?
This is going to sound funny, but I think that Crawford is actually more important -- and I mean this as no shot to McClain because of the physical play he has provided this defense.
I just went back and watched the last time the Cowboys and Giants played a month ago, and Crawford was all over the field. This has been the case for the majority of the season. As much as these coaches don't want to admit it, there is a noticeable drop off without him in the lineup. His ability to handle the run from that spot while helping the pass rush with the penetration has freed up other opportunities for guys to create pressure or finish with sacks.
I guarantee Sunday night against the Giants you will be able to see the difference of having Tyrone Crawford back at that under-tackle.
You really liked Odell Beckham Jr. coming out of college. Still feel that way?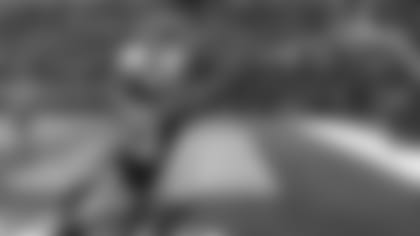 My appreciation for Beckham is far reaching because of where he went to college, but putting those feelings aside, he will become one of the next big stars in this league. He is finally making up for the time he lost during training camp with that hamstring injury, and he is performing to the level that most believed he would.
My concern if I were Rod Marinelli is with the way that the Giants' season has gone to this point, and studying their previous game against the 49ers where Manning missed Beckham open on several snaps. Given those two factors, New York offensive coordinator Ben McAdoo might make even more of an effort to get Beckham the football.
Beckham is the one player on this Giants offense that can turn the game in their favor in an instant. How the Cowboys secondary handles him I believe will affect the outcome of this game.
You have said before that you believe that all games are must-win – why?
I know there are folks out there that roll their eyes when they hear me write or say this, but I have always believed that it's true. When you have a job where your win-loss record is tied to whether you get to keep that job, then you understand why I have adopted that line of thinking.
But my real reasoning is that you only play 16 of these games, and if you throw one away -- like the Cowboys did against the Redskins -- at the end of the day they are going to add them all up. If you have enough on the good side, then you get to move forward; if not, you get to stay at home and watch.  
All you have to do is look back what has happened to this club the last three seasons to know why these games are all "must win".  Is this an unrealistic approach? To you it probably is, but to someone that lived his professional life living week-to-week, it is the only thing I know. I have never felt good after a loss no matter when it happened.