In honor of the popular social media trend "Throwback Thursday," and with no game on the schedule this week because of the bye, let's look back several years for this week's installment of "TBT."
In 2003, the Cowboys had their first draft under new head coach Bill Parcells, who let it be known right away that once players were picked, it didn't matter what round they were in, the treatment was the same.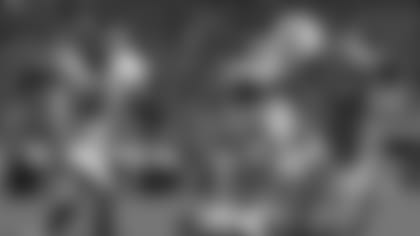 That's why the names went back on the helmets for all rookies. Even first-round pick Terence Newman was required to fetch a cup of water for the head coach during all timeouts – a tradition Parcells upheld for the first pick of each draft. Julius Jones, DeMarcus Ware and Bobby Carpenter all turned into waterboys, too.
In 2003, Jason Witten was a third-round tight end from Tennessee, where he wore the No. 1 in college. Obviously, he's not wearing that number in the NFL, but while fans know him as the No. 82 but that wasn't the first jersey number issued to the future Ring of Honor and Hall of Famer.
The previous season, veteran tight end Tony McGee wore No. 82 and in the offseason, his contract had expired but the club had yet to determine if he would return. That's why it wasn't officially given out to the rookies during the initial rookie minicamp in May.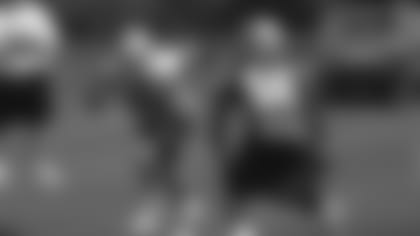 That's why Witten is wearing No. 49, which ironically is one of the least used numbers in franchise history. Only three times – and always for a tight end – have the Cowboys put a player in No. 49.
So for one weekend in early May, a baby-faced kid who wasn't old enough to buy a beer, was donning No. 49. But when 82 opened up, Witten snagged it, just like he's snagged about every pass thrown his way in the 11 years that have followed.