FRISCO, Texas - With Ezekiel Elliott likely out this Sunday for the first of what is expected to be a six-game suspension, no one quite knows where the Cowboys are going to look to replace Elliot's carries.
But few people are more attuned with the three running backs that will potentially take on bigger roles than the offensive line. Wednesday Cowboys Pro Bowl center Travis Frederick broke down in detail what to expect from Alfred Morris, Darren McFadden, and Rod Smith.
Alfred Morris:
"Just his track record," Fredrick said. "The way that he has run it [in the past]. When you watch him on film it appears that he has a certain feel for the zone game and the way he makes the cut and hits the hole that you don't see at a lot of other places."
Frederick went on to explain that Elliot's success likely has something to do with sharing a locker room with Morris.
"I think that Zeke in his time here has learned from Alfred. I think that [running backs] room is really good at sharing things with each other and making each other better. So I think Zeke learned some of that from Alfred. I think the way Alfred makes the cut and hits it so explosively is really impressive."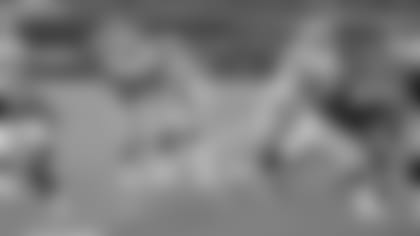 Darren McFadden:
In Oakland, McFadden didn't play in the same zone running game the Cowboys implement. Frederick wasn't sure how he'd translate to their style. Those worries went away during McFadden's impressive 2015 season in Dallas.
"I think that him coming from what I term a power scheme, we didn't know what to expect [from him] coming into a zone game," Frederick said. "But the way he runs the zone and hits the line of scrimmage with such intensity, he was a guy that always finishes forward. He's going to hit somebody and get another two yards or at least fall forward. He doesn't usually get driven back. So he does have a little power to him. I think he got a really good feel for the zone game in the time that he was starting. Just a little bit of time in the system helps with that. Now, knowing that he's been there and he's done it, it's just a matter of plugging in and doing it again.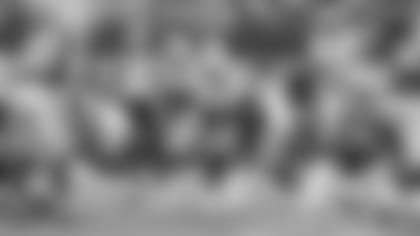 Rod Smith:
Fans have seen very little NFL football from Rod Smith compared to veterans like Morris and McFadden who were both reliable starters at different points of their career. Frederick was happy to explain what he knows about Smith and the potential he has as a runner.
"Rod's interesting," Frederick said. "He's kind of a hybrid of it all. He's so powerful, but he's also got explosion. He makes some guys miss. You [saw] some kind of unorthodox things out of him in the preseason. I would say he's an exciting runner because you never know what's going to happen. But he has learned patience in the last year or two, which when you first come in you don't necessarily have."