Straight from the campgrounds in Frisco, don't miss any developments surrounding the Cowboys' preseason and training camp position battles.
August 18 – Defensive End
Is it time to start talking about Dorance Armstrong earning more snaps in the edge rusher rotation? Over the last two weeks, it's arguable there has not been a defender who has elevated their play more than Armstrong in both game and practice action.
That has continued this week as the practice have come back to Frisco. On Monday Armstrong registered what would've been more than one sack in team drills. Impressively, some of his best reps came against the starting offensive line with Tyron Smith as his opponent. Monday's performance comes on the heels of a two-sack preseason game in 24 snaps against the Cardinals last Friday.
On Wednesday, it was more of the same as Armstrong got around La'el Collins on two occasions and then did the same to backups Ty Nsekhe and Terence Steele.
Armstrong seemed to be another name in a crowded room of edge rushers, especially after the signing of veteran Tarell Basham. Randy Gregory and DeMarcus Lawrence seem to have a firm grip on the starting spots, but Armstrong has made a case to not only be the next man up, but perhaps figure his way into the rotation even more than expected.
Lawrence and Gregory will continue to be the headliners at the position moving forward. But with both Basham and the emerging Armstrong, the depth off the edge may be as deep as its been in years.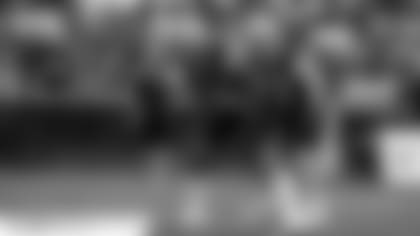 August 12 – Backup Defensive End
It has not been the easiest of roads to the roster for Bradlee Anae throughout training camp. The second-year edge rusher came to Oxnard facing an uphill battle in a crowded defensive line room and has missed crucial practice time due to a nagging injury.
Wednesday, his luck finally began to shift. Without the normal rotation of Randy Gregory, Tarell Basham, and Dorance Armstrong who were all held out of practice, Anae received more practice time than he's seen in the past.
For much of the team portion of practice, Anae handled the edge rushing duties off the right side with the first team defense and was squared against starting left tackle Tyron Smith. An opportunity that has seemingly evaded Anae since his selection in the fifth round and seeing only six total snaps in 2020.
Through the first few reps. Anae gave Smith some trouble, putting pressure on quarterback Garrett Gilbert for what could have been registered as a sack in practice standards. However, as the practice continued, Anae began to struggle against Smith who consistently wore down the bull rush and adjusted to whatever move was thrown his way.
Partial blame for the steep production drop has to go towards Anae's physical shape after missing significant amounts of practice time. Along with facing a multi-time pro-bowl left tackle instead of the third and fourth tackles down the depth chart.
Overall, Wednesday's practice was a learning experience for Anae who hopes to see more playing time this preseason and fight his way into the rotation at edge rusher. And the fact of the matter is, it sure was nice seeing him fully participate.
If he gets the opportunity, Anae needs to take advantage of his reps in the preseason game against Arizona, which will be his first exhibition snaps of his career.
August 9 – Fullback
The noticeable momentum of Sewo Olonilua's impressive offseason has come to a halt, for now.
It was learned late this past weekend that the second-year fullback out of TCU suffered a neck injury during Thursday's Hall of Fame Game.
The injury now brings multiple questions to the forefront for Mike McCarthy and his coaching staff surrounding how to use the open roster spot. While Olonilua was not guaranteed a roster spot himself, it is widely known that McCarthy prefers to have a fullback for versatility in the run game and different blocking schemes.
Should he go with his original thinking, the question turns to whether a fullback is good enough to make the roster or if that spot is best utilized elsewhere. Argyle native Nick Ralston would like to keep the position from a fullback perspective, while others like Sean McKeon and Jeremy Sprinkle could fill a hybrid-fullback role as tight ends.
Additionally, this could open the door for another running back to make the cut outside of Ezekiel Elliott and Tony Pollard. Rico Dowdle, who led the team in rushing in the Hall of Fame Game, would certainly benefit from the position and could use that to contribute on special teams at well.
There are multiple options for how McCarthy could organize his offense without the presence of Olonilua. But in the end, this speaks to just how versatile he has been, and could be, for the Dallas offense.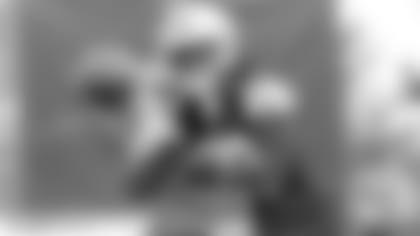 August 7 – Cornerback
In one of the more surprising position battles that has come to the forefront during camp this season, slot cornerback does not appear to be a done deal, as originally thought. Returning starter Jourdan Lewis has some added competition from 2020 opt-out and cornerback veteran Maurice Canady.
Lewis signed a three-year, $13.5 million contract extension this offseason to presumably be the starter in the slot after starting five and playing in all 16 games last year. However, Canady has produced the highest quality of tape and most of 'flash' plays seen from the slot in training camp.
Saturday's joint practice with the Rams served as a prime example of this as Canady made an acrobatic interception, contouring his body backwards, to get in the way of a Matthew Stafford pass. Just adding to the multiple impressive interceptions and pass breakups that he has strung together in Oxnard.
Meanwhile, Lewis struggled to keep up with slot receivers like Cooper Kupp and Robert Woods on multiple occasions. And on his best play of the afternoon, couldn't reel in an interception, on the final play of practice, when he had both hands on the football.
Overall, Lewis will most likely be the starter in the slot come Week 1, but he may need to look in the rear-view mirror because Canady has already done enough to receive extra snaps. And he may not be far from earning the job outright.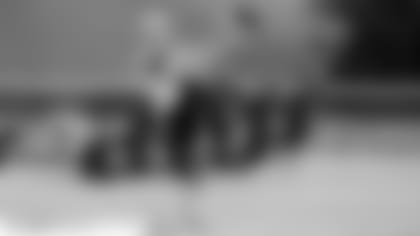 August 3 – Special Teams
Tuesday's practice centered more around the observation of the past installations rather than evaluation of certain positions. However, there may have been some extra clarity of how special teams could look throughout the preseason.
In the final practice before the Hall of Fame Game, the coaching staff got their first look at all three specialists in the same setting, Greg Zuerlein, Hunter Niswander, and Bryan Anger. Zuerlein participated with his first kicking duties seen throughout camp in Oxnard as he took multiple reps off a stationary tee.
Additionally, the first live punting action the team has seen took place as the veteran Anger booted the ball inside the 20-yard-line to return man CeeDee Lamb. This rep being significant in the fact that Niswander has still not had a single punting rep in camp despite being the starter in that role last season.
Instead, Niswander kicked the only field goal of practice while Anger was the holder. Something we can expect more of throughout the preseason until Zuerlein is fully rehabbed and ready to go.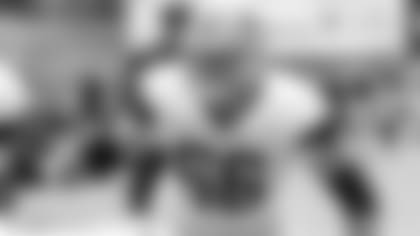 Aug. 3 – Left Guard
Head coach Mike McCarthy has said on multiple occasions that, in his opinion, third-year guard Connor McGovern was the most improved offensive lineman of 2020. The film certainly backs up that statement and raises multiple questions on if he could challenge Connor Williams for the starting left guard spot.
During the last few practices, McGovern has spent time with the first-team offensive line while Williams spent more time taking reps as the backup center. Each are benefiting from the extra work and have embraced the opportunity for competition by building each other up from it.
"I think it's helping both of us improve," McGovern said. "We're both helping each other out, always constantly talking to each other about what we could do a little bit better. I think it's helping us both improve on and off the field."
Williams was the only starting offensive lineman in 2020 to not miss time with an injury, and currently holds the job without much question. But McGovern benefited from regular-season reps last year, and he's finally gotten a full offseason of work after missing his 2019 rookie season with a torn pectoral muscle. It'll be interesting to see what the next month holds.
"I think last year I was able to catch myself up," McGovern said. "Just what I should be looking at off the field, getting just studying the offense, everything slowed down a lot. And this year I'm past where I was before, and I feel even more improved."
July 31 – Swing Tackle
Halfway through the team's time in Oxnard, the rotation and outlook behind Tyron Smith at the offensive tackle spot continues to be a mystery. Saturday's practice provided a little more clarity as Ty Nsehke, maybe the offseason favorite to win the swing tackle job, did not practice and allowed for multiple players to get useful reps.
The trio of Terence Steele, Brandon Knight, and Josh Ball shared most of the reps at left tackle in the absence of both Smith and Nsehke. Steele and Knight reunited with members of the line that they were thrown into the rotation with in 2020, like Connor Williams, Tyler Biadasz, and Zack Martin.
Most of the early practice reps saw Steele with the first team during the teams 'mojo moments,' where he was arguably the most successful against Randy Gregory's pass rush out of the rotation of linemen. Additionally, later in the team period when Knight and Ball took their snaps at left tackle, Steele was the only one to see significant time on the right side as well. All were crucial snaps for both reserves who are currently aiming to win the swing tackle spot over Nsehke this preseason.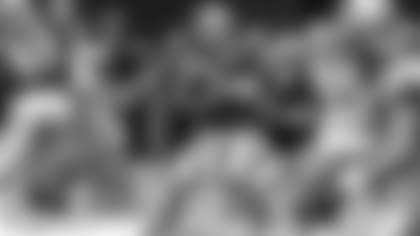 July 29 - Quarterback
Garrett Gilbert, Ben DiNucci, and Cooper Rush received more snaps than any other practice this offseason after losing Dak Prescott midway through Wednesday's practice in Oxnard. All three filled in for Prescott during the one-on-one period along with the team portion of practice each of the last two days.
"It's part of being a backup quarterback," Gilbert said. "You have to be ready to step in at any point. That's all it was today."
Conversations throughout the offseason had centered around the potential need for outside help at the quarterback spot. Should the front office entertain or investigate other veterans on the open market like Blake Bortles, Robert Griffin III, or others? Until this point, the answer to that question had been "no," that Dallas was comfortable filling in the holes with the three quarterbacks in house.
However, that conversation could heat back up as Gilbert was arguably the only gunslinger to have any resemblance of success during the team drills on Wednesday. All three quarterbacks threw at least one interception and DiNucci tossed multiple picks during his least impressive outing of camp thus far.
Gilbert had his fair share of struggles in practice Wednesday but rebounded with a nice practice Thursday that included three touchdown passes. He was easily the most comfortable of the trio when thrust into repetitions with the first team following Prescott's departure. Outside of a late-practice interception thrown to Anthony Brown Wednesday, Gilbert looked in command of the offense and was able to lead notable drives down the field without receivers like Michael Gallup and Amari Cooper.
"Obviously last year I got thrust in there a little bit, so I'm comfortable with a lot of those guys," Gilbert said. "The game moves a little bit faster with those guys, especially on the defensive side of the football. You've got to be sharp mentally."
At the moment, it seems as if the Prescott shoulder injury is not a long-term problem. But if a longer timetable is anticipated for his recovery, the upcoming practices may have a larger than anticipated impact on who the Cowboys' backup quarterback really is, and where he comes from.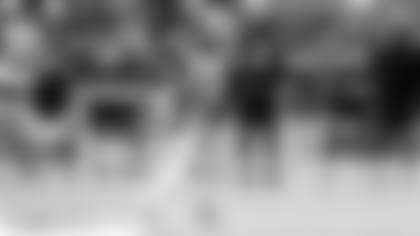 July 27 – Safety
There has officially been an added piece to the position battle puzzle as the Cowboys signed veteran safety Malik Hooker on Tuesday. While it took a couple days to become official due to Covid-19 protocols, there seemed to be an understanding that this deal was likely to happen this week.
However, the Dallas secondary seemed to avoid the rumors initially, and waited until Hooker was officially on the roster to finally turn it up a notch. Because whether it was a direct response or not, the defense put together their best all-around practice of the summer thus far. Additionally, some of the top contributors on Tuesday were players thought to be either in a position battle with Hooker or could clear space for him on the roster.
Demontae Kazee had caught some slack throughout the first week in Oxnard due to multiple miscommunications and his overall uncertainty at the free safety spot. Each of which potentially contributing to the need for a signing like Hooker. There was no such problems on Tuesday as Kazee made the play of the day, a clean interception of Dak Prescott that would've been returned for a score. One where Kazee was in the right spot, read Prescott's eyes and made a quick break to the ball for the turnover.
The secondary also vastly improved their communications on the back end. There were very few breaks in coverage and multiple batted balls and notable interceptions. A few of those plays came from Maurice Canady, who had a relatively slow start to camp and needed to have a big day to keep up in the crowded cornerback room.
One of the big reasons for the initial interest in bringing in a veteran like Hooker, was for the competition aspect it could add to the back of the defense with guys like Kazee, Canady, and Jayron Kearse. Safe to say an impact has already been felt, even without Hooker being suited up just yet.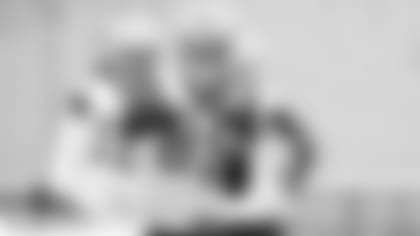 July 26 – Final WR Spots
While Monday is another day off for the Cowboys, the team has plenty of good tape to evaluate from Sunday, especially the young receivers. Sunday was a big day for a handful of young wide receivers that are further down the depth chart and currently fighting for a roster spot. Osirus Mitchell, Simi Fehoko, Malik Turner, and Brandon Smith all took positive steps forward with some memorable moments during practice number three in Oxnard.
"Shoot, today they were going crazy," fellow receiver Michael Gallup said. "I was just sitting there observing. I was like, 'you get a touchdown, you get a touchdown,' it was a fun day today. They're all competitive."
Outside of the top three wide receivers on the roster, Amari Cooper, Michael Gallup, and Ceedee Lamb, there is a lot of room for opportunity. Many believe that Cedrick Wilson and Noah Brown are the next two on the depth chart despite a conservative effort to add length to the receiver position with multiple additions this offseason.
Turner and Mitchell arguably had the best days out of the wide receivers with multiple catches as reliable targets throughout the 'two-minute' and 'pass under pressure' drills. Fehoko added what would've been another nice catch and potential touchdown to his early camp highlight reel. The next three weeks will be crucial for roster hopefuls with the preseason on the horizon along with a legitimate chance for receivers to stick to a roster in the NFL, even if it's not in Dallas.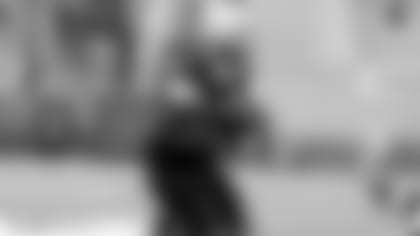 July 24 – Linebacker
A destined topic of conversation throughout the preseason and into the 2021 campaign, the rotation at linebacker looks to be a crucial part of the defensive turnaround. Returning starters Jaylon Smith and Leighton Vander Esch each enter critical years in their career, while rookie Micah Parsons has brought an added element to the rotation all together.
Through the first two practices of training camp, there arguably has not been a player that has toed the line between starter and non-starter more than Parsons. The first rounder saw four snaps with the first team and five snaps with the second during the normal fraction of the 11-on-11 period Saturday.
While most of his snaps are still with the second team, this is good news for those who believe Parsons is the most talented of the group. Dan Quinn mentioned on Friday that they used him too much in the first practice to try and see what he could do, and it in-turn kept him on the field for longer periods of time.
Parsons saw less of an overall workload Saturday but still had more snaps than any other linebackers during the regular team period. The plan is to use Parsons to many of his strengths and rotate him where needed, which right now looks to be in cohesion with Vander Esch and Smith instead of behind them. When asked about the rotation, Smith was excited about the potential of the group.
"We got a gang of guys," Smith said. "And all of us can play. It's interesting to see how they'll use us, but for us it's just about any time each of us step on the field we're dominating, we're contributing to our team win."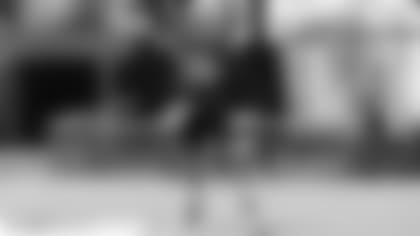 July 23 – Backup QB
Mike McCarthy said Friday that second-year quarterback Ben DiNucci has put together an impressive offseason and may have closed the gap in the backup competition.
"I thought definitely he was one of the top guys in the offseason program as far as weight gain and strength gains in that particular area," McCarthy said. "We've just got to get him playing with a little more patience and a little more confidence."
McCarthy also said that all three quarterbacks are currently on a strict rotation and that they'll continue seeing similar amounts of repetition throughout the remainder of the preseason. But just when he was being counted out, DiNucci's skillset and potential for a second-year jump has certainly caught the attention of the coaching staff and could put him over the top of Garrett Gilbert and Cooper Rush.
"His skillset is definitely what we're looking for," McCarthy added. "He needs to take that second-year jump that we talk about with our second-year players. Up until this point he has done that."
If there was a position group in 2020 that would've benefited tremendously from a normal preseason, it would've been the backup quarterback spot. Andy Dalton was the true backup for much of the season, but the position was tested in a major way when he was sidelined Week 7 against Washington.
DiNucci was first thrown into action the following week against Philadelphia and responded with an underwhelming performance of 21-for-40 passing, 180 yards, and a fumble. Since then, it has been thought that Gilbert, who had a more impressive start one week after DiNucci's, held the advantage as the backup to Dak Prescott.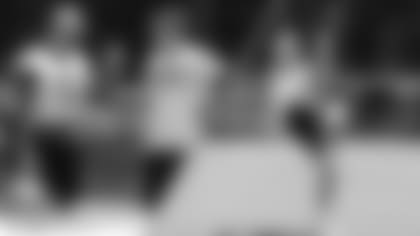 July 22 – Punter
Prior to the first practice of camp, Head Coach Mike McCarthy provided updates surrounding the PUP (physically unable to perform) list and those not participating in practice. One of those names is Greg Zuerlein who underwent offseason surgery on his back and will not be handling the kicking duties, at least for now, in Oxnard.
While this doesn't tell us a whole lot surrounding a kicking position battle, and the absence is not of long-term concern for Zuerlein, the coinciding moves may allude to how the punting position battle is going. Hunter Niswander, who took over for Chris Jones as the starting punter midway through las season, has been chosen to add the kicking duties to his plate along with his punting responsibilities in Oxnard.
"Niswander will be handling all the kicking and punting so this is a great opportunity for him," McCarthy said.
That could make it challenging to fully compete for the punter position veteran Bryan Anger, who was signed in the offseason.