Emmitt, Dak Present "Song of the Year"
The home of the Dallas Cowboys became the home of country music and its biggest stars Thursday night at the 58thAnnual ACM Awards Show at The Star.
Hosted by Dolly Parton and Garth Brooks, the ACMs put on quite a show, held at Ford Center, where the Cowboys hold most of their practices.
But on Thursday, it was full of some of the greatest entertainers in the world.
Not to be outdone, the Cowboys held a strong presence as well, with Dak Prescott and Emmitt Smith, donning their own version of Cowboys hats, sharing the stage to present "Song of the Year," which went to Cole Swindell's "She Had Me at Heads Carolina."
Other entertainers include Luke Combs, Jason Aldean and Miranda Lambert.
------------------------------------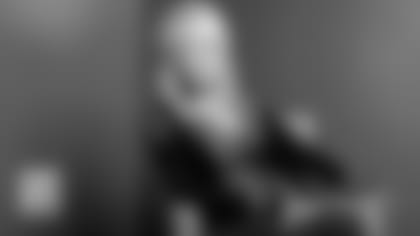 Dolly Parton Open Pop-Up Store at The Star
The ACMs are taking over the The Star in Frisco, with Thursday's Awards Show to take place Thursday night at the Ford Center.
But there will be a week-long schedule of events, including music icon Dolly Parton opening a Pop-up store at the district on Tuesday. To announce the star, along with her new album "RockStar," Parton also spoke of Thursday's event, where she will host with Garth Brooks.
Parton held a press conference on Tuesday, where she was also asked about her history with the Dallas Cowboys, in which he she hinted that a bigger announcement involving the Cowboys could be on the horizon.
"We have some surprises down the road," Parton said, getting instructions from her manager not to announce any other news. "But (being at The Star) means a lot because we always loved the Dallas Cowboys."
Dolly Parton's store, called "Dolly! All-Access" is located on the lower level of The Star District in between both parking garages, features plenty of Dolly-memorabilia from T-Shirts to accessories, along with pre-order book opportunities and costume exhibits.
Tuesday, May 9: 3pm-10pm CT
Wednesday, May 10: 3pm-10pm CT
Thursday, May 11: 3pm-10pm CT
Friday, May 12: 12pm-8pm CT
Saturday, May 13: 12pm-8pm CT
Sunday, May 14: 12pm-6pm CT
------------------------------------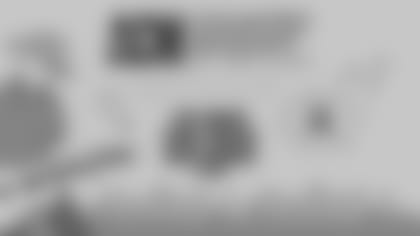 Limited Tickets Available For ACM Show
A limited amount of tickets are now available for Thursday's 58th Annual Academy of Country Music Awards Show at Ford Center in Frisco.
Visit SeatGeek.com to get your tickets to the show, which will be hosted by Dolly Parton and Garth Brooks, featuring some of the greatest entertainers in country music.
The two-hour show will also feature performances from Luke Combs, Miranda Lambert, Kane Brown, Lainey Wilson, Keith Urban and more.
------------------------------------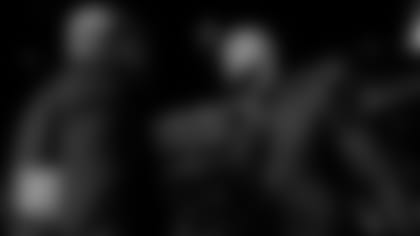 Dak, Emmitt to Present Awards
There will be many special guests on hand Thursday night at Ford Center in Frisco for the 58th Annual Academy of Country Music Awards Show.
And some of them will have Cowboys connections, including quarterback Dak Prescott and Hall of Fame running back Emmitt Smith. Both Dak and Emmitt are scheduled to be presenters for the show.
Hosted by country music icons Dolly Parton and Garth Brooks, the two-hour show will be free to stream live for a global audience across 240+ countries and territories exclusively on Prime Video and the Amazon Music channel on Twitch, on Thursday, May 11 at 7 p.m. EDT/6 p.m. CDT/4 p.m. PDT from Ford Center at The Star in Frisco, Texas. The full rebroadcast will be available to watch after the show on Prime Video and will be available to stream the next day on Friday, May 12, starting at 8 p.m. EDT/5 p.m. PDT on the Amazon Music App and for free on Amazon Freevee.
"Country Music's Party of the Year" is getting even bigger with special collaborations and exclusive performances that viewers can only watch on the legendary ACM Awards stage. The biggest names in country music will deliver unforgettable moments including reigning Female Artist of the Year Carly Pearce and Trisha Yearwood, performing a special medley in celebration of the 25th anniversary of Yearwood winning Female Artist of the Year; Cole Swindell and Jo Dee Messina will perform the ACM Awards nominated hit song, "She Had Me At Heads Carolina - REMIX"; this year's top nominee HARDY makes his ACM Awards performance debut; a performance by ACM Male Artist of the Year nominee Jordan Davis; as well as a powerhouse collaboration by Ashley McBryde along with Brandy Clark, Caylee Hammack, Pillbox Patti, and John Osborne on guitar performing "Bonfire At Tina's" from McBryde's critically-acclaimed and ACM Award-nominated album Ashley McBryde Presents: Lindeville.