As the Cowboys transition from Oxnard, don't miss any developments surrounding the Cowboys' preseason and training camp position battles.
August 23 – Since fifth-round offensive tackle Matt Waletzko suffered a shoulder injury on Thursday, July 28th, the swing tackle picture has been anything but clear. Josh Ball has struggled to win the job outright, while Waletzko seemingly had no timetable for a return and there have been few suitors for the position otherwise.
Tuesday provided some much-needed clarity as Waletzko returned to practice and was a full participant for most of 'Cowboys Night' in Frisco. While it doesn't necessarily lock up the swing tackle spot for the rookie, it does show how the Cowboys upper management feels about the position.
The initial diagnosis was fearful for surgery at some point in the future. Instead, his return says one of two things. The first option is that his injury was not as bad as originally feared and he'll be squarely in the hunt to win the backup tackle spot. A position that has become increasingly important with starter Tyron Smith's notable durability questions.
Another option is that Dallas is testing the shoulder health of Waletzko to see if it will hold up while still playing at a high level. If not, there could be a considerable effort to find outside possibilities at tackle other than Ball or Waletzko as the season nears.
Waletzko played well throughout practice on Tuesday and should see more time during another padded practice Wednesday before possibly his first preseason action against Seattle at AT&T Stadiun Friday at 7pm CT.
August 17 – The rise of Noah Brown and Simi Fehoko as much needed receiving targets has been well documented to this point. But flying under the radar over the last few weeks has been the elevation of rookie Dontario Drummond into the fold.
Drummond, who still has an uphill battle ahead of him to make the roster, has strung together two good weeks of practice after missing time with a groin injury. Wednesday's practice against the chargers happened to be his best of the summer.
He started by making a pair of grabs in the seven-on-seven period against the chargers second-team secondary. That success continued into the team session with a first down contested grab, separation on multiple snaps, and a touchdown grab in the red zone drills.
It appears his connection with Rush has begun to grow and the trust he has with the other backup quarterbacks is apparent.
Alongside Drummond, the passing depth looked crisp in the form of KaVontae Turpin and Cooper rush having their most impressive practices as well. Both connected on the play of the day down the left sideline where Turpin reeled in a perfect pass for a huge gain on fourth down.
If Wednesday was any indication, it appears the extra reps for so many young receivers are beginning to pay off.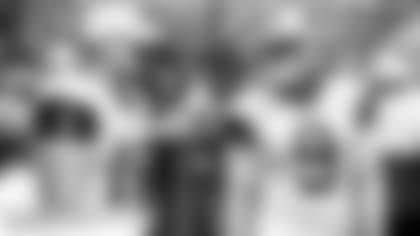 August 16 – Mike McCarthy has provided some clarification on the Cowboys kicking situation…There is no clarity. Both Lirim Hajrullahu and Brett Maher will continue to battle in open competition with each other during balanced opportunities in practice and the games.
"I think we'll continue to go the way we did," McCarthy said. "I'd like to see both Lirim and Greg compete kick for kick. I think that's the fairest way to do it."
Maher has not missed an attempt in practice since signing with the team last week to replace the released rookie, Jonathan Garibay. However, the only attempt he saw in the game last week was on a converted point after try.
He'll need to continue that success to lengthen his second stint with the team. Maher has floated around the league, signing with five different organizations, before trying to settle in with the Cowboys again. Read more about his journey back to Dallas here.
Even prior to the Maher signing, Hajrullahu has steadied the ship from a rough start to training camp in Oxnard. His efficiency in practice elevated in Denver but he missed his only attempt of the first preseason game. A 56-yard attempt off a bobbled hold that finished wide right.
"We do want to keep this as balanced as possible," McCarthy said. "We'll kick in practice on Thursday down there with the Chargers, they'll both get equal opportunities there."
With two practices against the Chargers and the game coming this Saturday, expect the kicking competition to find some separation over the next few days.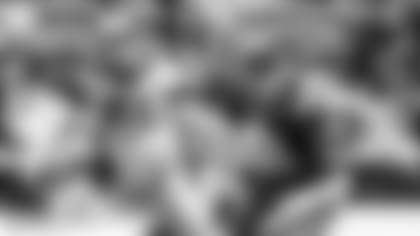 August 9 – Over the last six months, the most repetitive question surrounding the 2022 Dallas Cowboys has been "what wide receivers will emerge?"
That question became even more significant in training camp following the injury to James Washington last week. Finally, after two weeks of practice, it looks like Simi Fehoko and Noah Brown have started to provide some clarity to the situation.
Brown has provided consistency and progress through each practice in Oxnard. Becoming a reliable target for Dak Prescott and building separation on a talented Dallas secondary.
In Tuesday's practice, he caught six of his seven targets during team drills, including two touchdowns. He may have had a third touchdown as he was wide open on a corner route but wasn't thrown the football.
Fehoko has also stolen the show over the last two days, seemingly trading big plays with Brown on Monday and Tuesday. His Tuesday totals included five catches on seven targets with an impressive touchdown grab on a contested ball in the endzone.
After a rookie season where he struggled to get on the field, it appears that a better understanding of the offense has allowed Fehoko to settle in.
"I feel like now I feel comfortable in the offense," Fehoko said. "I feel like I've built a lot of connection. I just feel loose, I'm playing the game I know I can play and I'm owning my role."
Dennis Houston and T.J. Vasher have each had their high points in practice and will certainly get their chances in the preseason games. There's still a long way to go until September 11 against the Buccaneers, and the true improvement of these wide receivers will show when the lights come on.
But if Fehoko and Brown continue to lead the way, Dallas may finally have their answer for their wide receiver woes.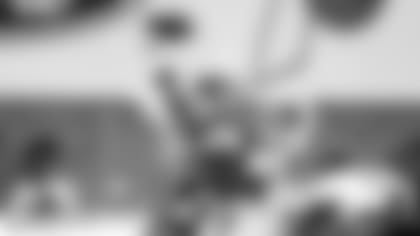 August 8 – It's been a significant amount of time since the Cowboys secondary can be described as "deep." But thanks to the addition of Jayron Kearse and Malik Hooker last season and the continued growth of Donovan Wilson, it appears that could be the case in 2022.
Kearse, the most impactful player from a year ago, was held out of practice with back tightness on Monday. Allowing for an interesting look of what the rotation could look like around him.
Hooker continued his camp as the true free safety over the top, while Wilson circled in-and-out of sub packages. But it was Markquese Bell who took most of Kearse's snaps with the first team.
Bell took advantage of those snaps while playing a similar role to Kearse. Using his combination of size and speed in the box, up at the line of scrimmage, and back in coverage depending on the play.
"I'm playing a little bit of dime, so basically a linebacker," Bell said. "Honestly, I'm willing to play wherever [Dan Quinn] needs me."
One of the top defensive plays of the day camp from Bell who broke up a pass to Sean McKeon from Dak Prescott in the early snaps of team drills.
As an undrafted free agent out of Florida A&M, Bell has been a topic of conversation since signing on draft weekend. His stellar offseason only elevated his stock and he's continued that momentum into his first professional camp.
"It means a lot to me that I can just be out here," Bell said. "Even if I'm going against the two's or the three's, I'm in the NFL practicing against NFL players."
The expectation is Kearse should return to practice soon and resume his spot as a versatile playmaking safety. However, don't be shocked if Bell solidifies himself as another option in the rotation as the preseason unfolds over the next three weeks.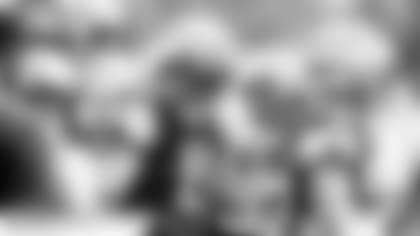 August 4 – Wednesday afternoon provided quite the shake up to the linebacker rotation as the news of Anthony Barr's signing went public. The four-time Pro Bowler and NFL veteran won't be ready to hit the field immediately among signing but will still make things interesting when it comes to sorting the linebacker depth chart.
One day following the news, we witnessed the deepest look at the position as Jabril Cox was held out for scheduled rest and Leighton Vander Esch missed with a personal matter. Because of this, Micah Parsons and Luke Gifford handled the first team snaps while Devin Harper and Malik Jefferson ran with the second team.
It may have been the most action that Harper, Jefferson, and anyone else below them on the depth chart have seen in a single practice yet.
Harper flashed some speed on a few occasions, including one play where he burst through a gap to catch KaVontae Turpin out of the backfield for no gain. There was another play where he sliced through the middle on a blitz for what would've been a sack of Cooper Rush.
Storey Jackson and Christian Sam took advantage of some limited work as well, but still appear to be in the third rotation of the players available Thursday. Additionally, the pairing of Jayron Kearse and Marquese Bell each alternated snaps as a linebacker and safety hybrid.
Allowing for Dan Quinn to get more looks at mixing and matching defenders while a few players were missing. A deep competition to stay on the roster, that should be exciting to watch as the preseason games begin next Saturday.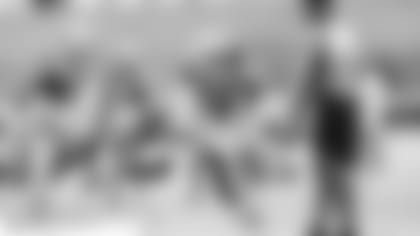 August 3 – Special Teams Coordinator John Fassel took to the podium following Wednesday's walk through to elaborate on some of the storylines surrounding his unit. One of the key talking points was the addition of KaVontae Turpin as a weapon in the return game.
Turpin, who joined the team last week after an MVP season in the USFL, has returner aspirations with Dallas. He began his first few practice days fielding punts in alternating reps with fellow rookie Jalen Tolbert, but seemingly has become the top option for doing so.
"I'm very excited. I have high aspirations for Turpin," Fassel said. "He's been on my radar since 2018. At TCU I watched every single one of his returns."
There has been some uncertainty around the returner spot with the elevation of CeeDee Lamb to a clear number one receiver, and the broadening of Tony Pollard's role in the offense. Turpin appears to be the frontrunner to fill that role, at least through the preseason.
"He's got a long way to go to compete," Fassel said. "This is a team that has a potential role for him, and I hope he exploits it.
Fassel also noted that through the preseason, there will only be one punt returner and one kick returner with a bunch of man-to-man concepts only. Citing that it's the best way to get a look at one-on-one matchups for players aiming to make the roster.
Players like C.J. Goodwin, Israel Mukuamu, Luke Gifford and Noah Brown are a few names that have taken advantage of those matchups in order to secure a roster spot.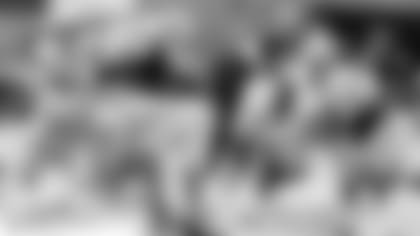 August 1 – During the fifth practice of Cowboys training camp, the pads were on and the physically was there. Especially for a group of linemen on both sides of the football that are fighting for playing time, some fighting for a roster spot.
It was the first accurate look at some defensive linemen like John Ridgeway III, Chauncey Golston in the interior, and Quinton Bohanna. Each of which made their presence felt from the interior. Along with the return of Micah Parsons and Demarcus Lawrence in eventful pass rushing situations.
Trysten Hill is also in the conversation for someone who really needs a bigger impact this season. He had a great start to practice by winning some individual battles in positional drills and one-on-ones. However, during the team session he was washed off the ball multiple times and even pancaked emphatically by Tyler Smith on a run play.
Speaking of Smith, he has continued to share left guard snaps with the first team along with Connor McGovern. He was much more physical than McGovern during his first ever padded NFL practice and caught the eyes of the coaching staff with his fierce run-blocking.
Another offensive lineman who many have their eyes on is Josh Ball as he continues to fight for the backup tackle spot, which appears more crucial following a shoulder injury to Matt Waletzko. Ball had a great day of practice, taking advantage of the extra snaps with wins against Carlos Watkins, Sam Williams, and Dante Fowler Jr.
The only edge rusher that had any success against Ball on Monday was Dorance Armstrong who turned the edge for what would've been a blind-sided sack of Will Grier.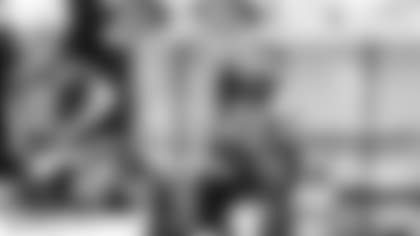 July 30 – Based on snap counts and early looks in camp, there may be more of a backup quarterback battle than first anticipated. Cooper Rush enters as the returning member of the quarterback room while he's up against newcomer Will Grier.
Both shared nearly an even number of snaps with the second-team offense as the team finished up their "ramp up period" on Saturday. A recurring theme through the first four practices and even dating back to the offseason work in Frisco.
Grier's best practice came on Friday with a couple completions into tight windows, including the fantastic toss to T.J. Vasher for the one-handed grab. He continued that momentum into limited team drills during the first looks with the second team in Saturday's practice. He finished 2-4 for around 30 yards and a touchdown throw to Simi Fehoko.
Rush has been dependable through the first four practices in Oxnard which is spot on with what he'd done as the true backup in years past. In Saturday's red zone period Rush finished 2-4 as well for around 15 yards. The two incompletions were batted down emphatically by DaRon Bland and Nahshon Wright, a throw that should have been interceptions.
Things are just getting started with Grier vs. Rush as padded practices begin Monday and the first preseason game against Denver just two weeks away.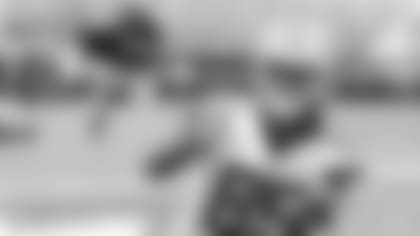 July 29 – Three days in, and with no pads on, it's tough to accurately tell who may have an early advantage in certain battles. However, the wide receiver position is one that seems decently clear even without pads in the equation. With that being said, the first few practices have seen Noah Brown shine in a competition for the second wide receiver spot against names like Jalen Tolbert and James Washington.
Brown made multiple grabs during the team period that raised some eyebrows. His most notable was on a fluttering pass that was tipped at the line of scrimmage, while facing Trevon Diggs in man-to-man coverage. Not only did he accurately track the ball despite a change of speed, but he reeled it in for a first down while keeping Diggs out of position.
He had another grab on an out route earlier in the day for a gain of nearly 20 yards. A few plays later he found some separation in the endzone for a 15-yard touchdown reception. Just three examples of a bundle of catches he had Friday.
Brown has long been a part of the offensive and special team units, but in a room full of young receivers or newcomers, he has entered camp determined to provide some production.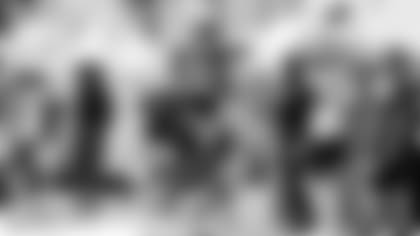 July 28 – While it isn't a battle for a starting spot come Week 1 this season, the battle for playing time at the cornerback position is in full force. A trio of players have begun to emerge into the conversation beneath the starters with Kelvin Joseph, Nahshon Wright, and DaRon Bland all in the conversation.
Joseph has had a few up and down practices with flashes of why he was selected in the second round of the 2021 NFL Draft. On other occasions, he's been beat by receivers like Dennis Houston on the outside after a fantastic grab on practice day two.
There is still a lot of hope in what Joseph could bring this season, but he'll need to show more consistency to really earn significant snaps in the regular season.
After Wednesday's practice, Jourdan Lewis mentioned that DaRon Bland may be the most impactful rookie on the defense. He's shown that as the most consistent of the young corners. He's played both as the nickel and as the outside cornerback and had similar success in both during the team periods. There were back-to-back snaps where he blanketed Houston on the first play, then was in the hip pocket of Ty Fryfogle for the entire second rep.
Nahshon Wright has been a regular name in the rotation and has done a nice job of slowing down receivers like T.J. Vasher and working on special teams.
Additionally, at the top of the depth chart, the three starters in Trevon Diggs, Anthony Brown, and Jourdan Lewis all have practiced well over the first two days. Diggs has tallied several pass breakups while Lewis has followed suit. Anthony Brown posted the play of the camp to this point with a pick-six off Dak Prescott on the first practice day.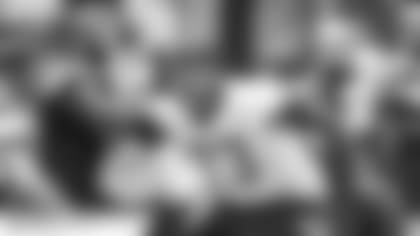 July 27 – Wednesday presented the first insight into the ongoing competition for the starting left guard spot. Tyler Smith and Connor McGovern each saw snaps with the first team next to Tyron Smith and Tyler Biadasz.
McGovern was the first to appear with the starting offensive line as the rookie watched from the sidelines during team drills. There is some conversation that if he were to play well enough up front, that he could possibly keep his starting job while Smith enters competition with Terrance Steele for the right tackle spot.
Smith didn't see any snaps at the tackle spot in the first practice, but he flashed his ability with a pick-up of Jayron Kearse off the blitz and several solid reps in his first practice. Now, keep in mind that these early practices are not padded. So, expect this competition to unfold even further when the pads come on.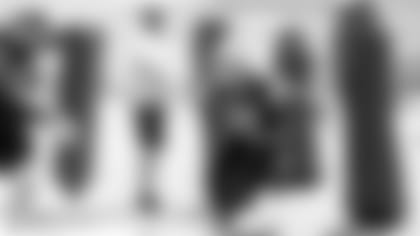 July 26 –Another year, another Cowboys Training Camp on the West Coast. For the 43rd time in franchise history, the franchise makes its annual trek for a 'football sabbatical' in Southern California. With camp, comes training camp battles between those fighting for playing time, or aiming to stay on the roster.
Over the next four weeks, the town of Oxnard turns into a battleground for these competitions and every move will be documented throughout this 'Battlegrounds' series. Before getting into the developments that come from the field, it's important to set the stage with the biggest battles that are on the horizon.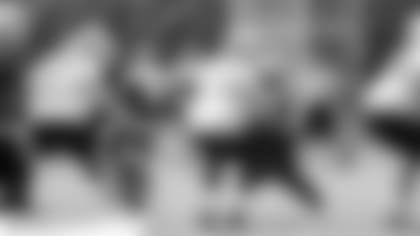 Outside of quarterback, when a starting offensive line spot is up for grabs, it is always the priority. Luckily, the Cowboys don't have a problem at the quarterback position, but left guard is a different story.
The departure of Connor Williams opened competition for the starting left guard spot between Connor McGovern and Tyler Smith. McGovern started six games scattered throughout the 2021 season after replacing Williams, but ultimately lost that spot later in the season. Smith mostly played tackle at Tulsa but presents the traits as a position flexible rookie who could begin his career at guard before moving to tackle. McGovern benefited from most of the first-team reps during the summer program while Smith may have to earn the job early.
Plenty of decisions need to be made over the next few weeks. Practices begin Wednesday from Oxnard, letting the battles begin.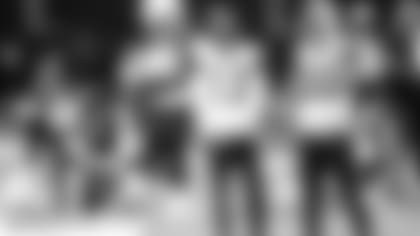 Without Amari Cooper in the fold, the top receiver spot now belongs to CeeDee Lamb and the second spot to Michael Gallup. However, with Gallup expected to be sidelined for at least a few games in the regular season, there will need to be a second receiver to over perform.
Dallas elected to spend draft capitol in the third round by selecting Jalen Tolbert with the 88th overall pick. The coaching staff and front office were impressed by the versatility he showed in a limited amount of time this offseason, and fully expect him to contribute early.
Another option may be the most underrated signing of the summer, with James Washington returning to Texas. The Abilene native registered just 24 grabs for 285 yards during his final season with the Pittsburgh Steelers. Only 26 years old, Washington brings four years of veteran experience to a young receiver room, without being out of his prime. He could be an under-the-radar weapon that takes that number two spot until Gallup's return.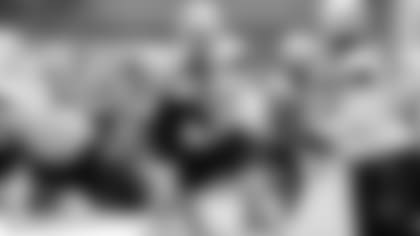 Over the last two seasons, Tyron Smith has missed a total of 20 games. While he's healthy, he is one of the best offensive linemen in the league. When he's not, there needs to be a solid backup plan to rely on.
Right now, there seems to be a three-way competition for the swing tackle spot between Tyler Smith, Matt Waletzko, and Josh Ball, who have a combined NFL experience of zero games. Smith who was taken in the first round this past April would likely be the front runner if not for challenging for the starting left guard spot as well. Waletzko was also a draft pick, selected in the fifth round, who strung together impressive practices in minicamp. Ball spent last year mostly inactive while dealing with early injuries and being buried on the depth chart.
The lack of experience is a talking point, but so is the youth that gets an opportunity to shine. Terrence Steele took advantage of his opportunity as an undrafted free agent in 2020, to take over the starting right tackle spot. But if no one emerges out of this group of potentials, the next move may be aiming towards some outside help.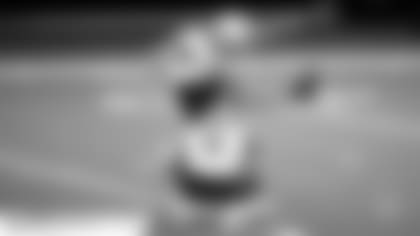 Along the same lines as the decisions made at edge rusher, the Cowboys have also seen the departure of Greg Zuerlein after a rocky 2021 season. The veteran was released by Dallas in March before signing with the Jets a few weeks later.
Two names surface in the kicking competition as Lirim Hijrullahu makes his return to Dallas after spending a time with the practice squad last season. He appeared in three games with the Panthers before the Cowboys signed him in July. He'll be matched up with the rookie Jonathan Garibay, who was known for his big leg and clutch kicks during his final season with Texas Tech. The kicker battle might not be the most entertaining of the bunch, but it's important. Especially for a team that could be involved in several close games.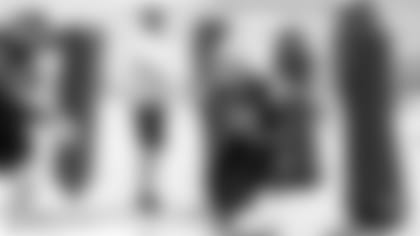 With the departure of Randy Gregory this offseason, the door is wide open for another name to emerge as the top edge rusher opposite of DeMarcus Lawrence. This battle could get extremely entertaining with two newcomers and a returning favorite who has shown promise in his limited playing time.
Dorance Armstrong appears to be the most likely candidate to see starting time after tallying five sacks last season. Dante Fowler was added this offseason after two seasons with the Falcons that included seven sacks in 28 games. But the most intriguing prospect off the edge might be second-round pick Sam Williams. He flashed his athletic ability throughout mini-camp and if that continues, could squeeze his way into the rotation quicker than originally thought.