Como saben, ser el Equipo de América viene con amor, al igual que con odio. Siguiendo esa norma, SportsCenter se tomó un momento para señalar la diferencia de las apariciones de juegos de campeonato de la NFC entre el veterano de la NFL Tom Brady y los Dallas Cowboys.
As Cowboys Nation knows, being America's Team comes with love and just as much hate. Keeping with that norm, SportsCenter took a moment to point out the difference in NFC Championship game appearances between NFL veteran Tom Brady and the Dallas Cowboys.
La publicación de SportsCenter dice lo siguiente:
Apariciones en juegos de campeonato de la NFC desde 1997:
Tom Brady: 1
Dallas Cowboys: 0
Años en la NFC desde 1997:
Tom Brady: 1
Dallas Cowboys: 24
No es de extrañar que la publicación de Instagram generó una sección de comentarios animada, pero entre sus 18,754 respuestas, un comentario dominó la conversación.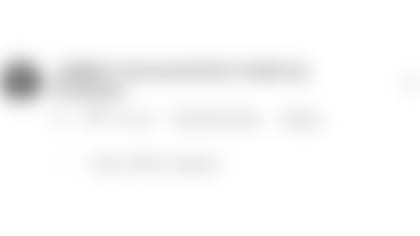 Hambriento por una redención, Dak Prescott comentó: "@ezekielelliott Sostén mis muletas". El comentario recibió 95,850 me gusta y 3,674 respuestas.
Prescott, por supuesto, se está recuperando de la cirugía de tobillo de octubre. Pero es seguro decir que no importa lo que se diga, eso simplemente es más motivación para el No. 4.